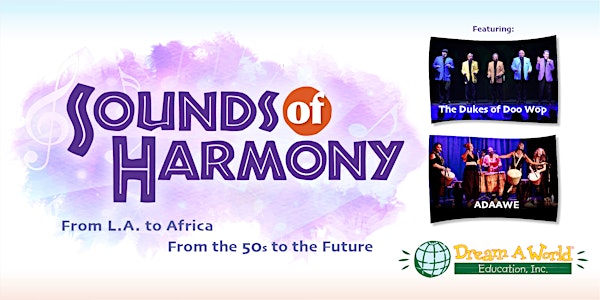 Sounds of Harmony From LA to Africa...From the 50s to the Future
Fundraiser! Rhythms and harmonies, sliders and shakes, drumming and silent auction. Honoring our Heart-to-Heart Hero, Leslie Levit Friedman
When and where
Location
Private Home Garden* Address to Be Sent After Registration Sherman Oaks, CA 91401
About this event
When the street corner harmonies of the 50s and 60s come together with the rhythms of Africa to raise funds to keep the arts in underserved children's lives....well, it's gotta be the best Sunday afternoon event of the summer! Bring the kids, grandkids....everyone's welcome!
More than ever, children need the joy and healing only the arts can deliver. Come for the music, dance, food and fun. Leave knowing you've made a difference in children's lives.
Since 2008, Dream A World Education (DAWE) has offered Secrets of the Heart® early childhood programs in underserved schools by providing arts, social-emotional learning, diversity, culture and language arts to children ages 4-8. Our digital curriculum, Secrets of the Heart® TV, is now in schools around the world. We envision a world where every child discovers the power of their own creativity and understands how we are connected as a human family.
Leslie Levit Friedman
Heart-to-Heart Hero Honoree
As our Director of Philanthropy, Leslie brings heart and vision to Dream A World Education through her leadership experience in the education and nonprofit sectors. From teaching kindergarten to delivering senior services to directing the SOVA hunger response program at JFSLA, Leslie has made a difference in the lives of the most vulnerable in LA. We honor her excellence in community service leadership and her dedication to helping our children learn the "secrets" of their hearts.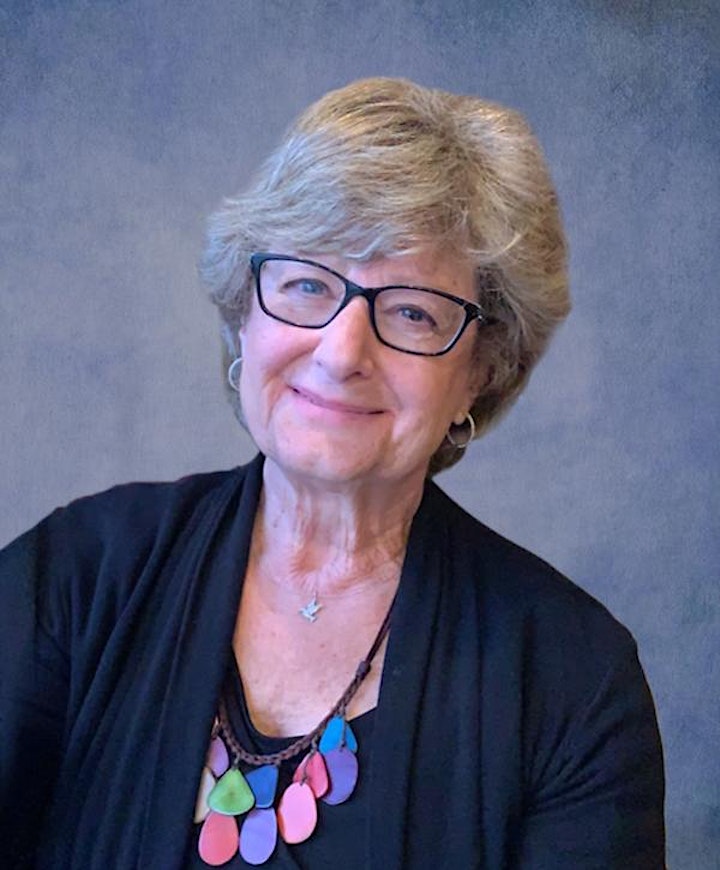 The Sounds of Harmony Featured Guests
The Dukes of Doo Wop come from a rich history of street corner harmony style. These soulful voices originated in the dense urban streets of the Bronx, Brooklyn, Pittsburgh, New Jersey and Philadelphia. Founded in Los Angeles in the late summer of 2011, The Dukes of Doo Wop have performed at some of Southern California's most iconic venues and are recognized as one of Southern California's best acapella groups performing today.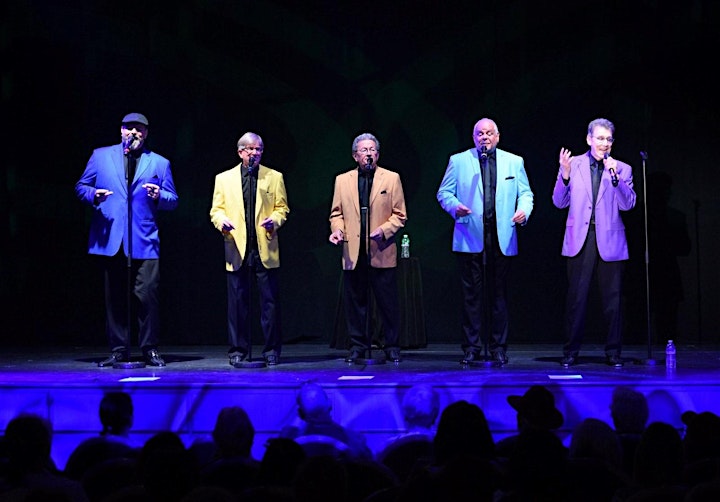 ADAAWE
Mixing West African roots, Gospel harmonies and American funk, women-led ensemble, ADAAWE, brews up global fusion with diverse percussive and harmonic flavors. Hailing from Kenya, Morocco, Israel, Panama and across the US, the talented musicians of ADAAWE embody intercultural understanding and a celebration of music from around the globe, building community and promoting women's rights and social and environmental justice.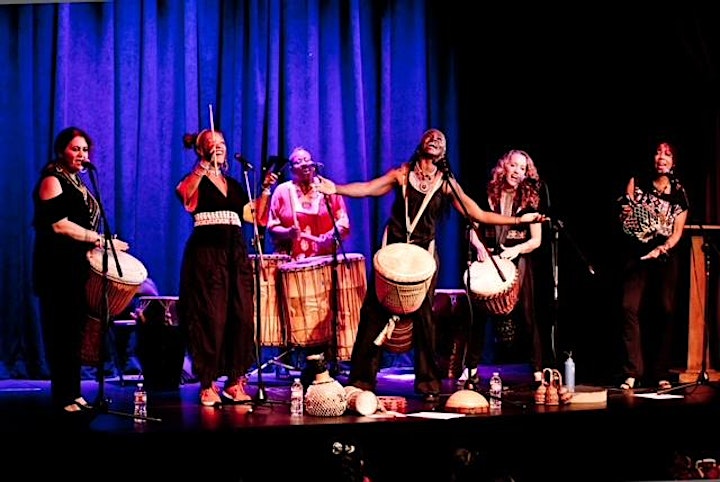 To purchase tickets or sponsorships, you must complete the "Tickets" page. If you prefer to purchase tickets by check, the mailing address is at the bottom of the completed "Checkout" page. You will receive an e-mail confirmation with the event address after placing your order.
*Covid protocol, please, either fully vaccinated or a negative test on the day of the event.