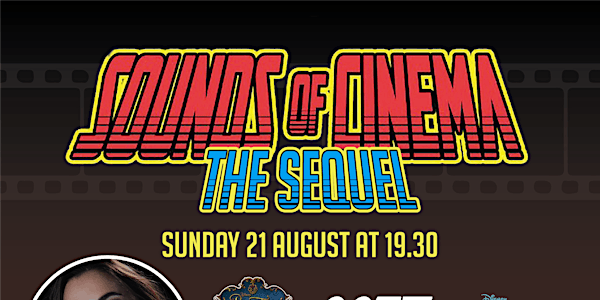 Sounds of Cinema - The Sequel
A gala concert of music from the movies played by Kerry Scotia Ensemble orchestra with special guest singer Caitriona O'Sullivan
When and where
Location
Saint John the Evangelist Church, Ashe Street, Tralee, Co. Kerry V92 RP20 Saint John the Evangelist Church Ashe Street V92 RP20 Tralee Ireland
About this event
Use promo code FAMILY25 to get 25% discount on group purchase of tickets (up to 5).
Kerry Scotia Ensemble presents "Sounds of Cinema - The Sequel" with singer-songwriter Caitriona O'Sullivan. This concert will feature music for orchestra and singer from your favourite films such as Moana, Hercules, Batman, Much Ado About Nothing, The Piano, Miss Potter, Bond films and many more. This concert is the "sequel" to our highly successful series of concerts from just before Christmas which also featured music from film soundtracks.
Kerry Scotia Ensemble is Kerry's only professional orchestra and was set up in 2016 with the assistance of an Arts Act Grant from Kerry County Council. Since then we have organised concerts around Kerry across all musical genres from Baroque to modern. We have also collaborated with numerous artists and composers of the years.
Caitriona O'Sullivan is a fried of the orchestra and we have performed with her many times. She is a highly successful singer-songwriter who is a long standing presenter on Glor Tire and whose songs and albums have topped the charts. Her songs are regularly played on national and regional radio stations.
Kerry Scotia Ensemble is incredibly lucky to have received funding from the Local Live Performance Programming Scheme for these concerts from the Department of Tourism, Culture, Arts, Gaeltacht, Sport and Media and Kerry County Council. We are extremely grateful for their continued generous support of the orchestra.