SoundMinds is a Mental Health Awareness & Solutions Conference focused on Black and Hispanic communities.
About this event
Listen, learn, be enlightened and be empowered during the 2nd Annual SoundMinds Mental Health Awareness & Solutions Conference on Zoom. This event is for everyone and anyone wanting to receive critical information and insight around mental health and illness in Black and Hispanic communities.
SoundMinds Conference is from 11:00AM - 5:00PM ET on Zoom. It is a webinar format. A Zoom link will be emailed to you 48 hours before the event.
Registration Fee*: $25
*Complimentary registrations are available for those in need. Please don't let finances be a reason you miss this important event. Email our team at: info@soundmindsconference.com
Registration ends Thursday, July 14 @ 8:00AM ET.
------------------------------------
"While the rates of mental health disorders, conditions ranging from mild to moderate depression and anxiety to more severe and pervasive conditions such as schizophrenia, are similar across races and ethnicities, research shows white adults are nearly twice as likely to receive mental health services as Black or Hispanic adults.
When they do receive care, research shows they are treated differently than their white peers. Black adults are less likely to be offered medication or behavioral therapy and are more likely to be incarcerated than any other racial or ethnic group as a result of a mental illness, according to the American Psychiatric Association."
- Another barrier for Black and Hispanic people: Good mental health care - Laura Williamson, American Heart Association News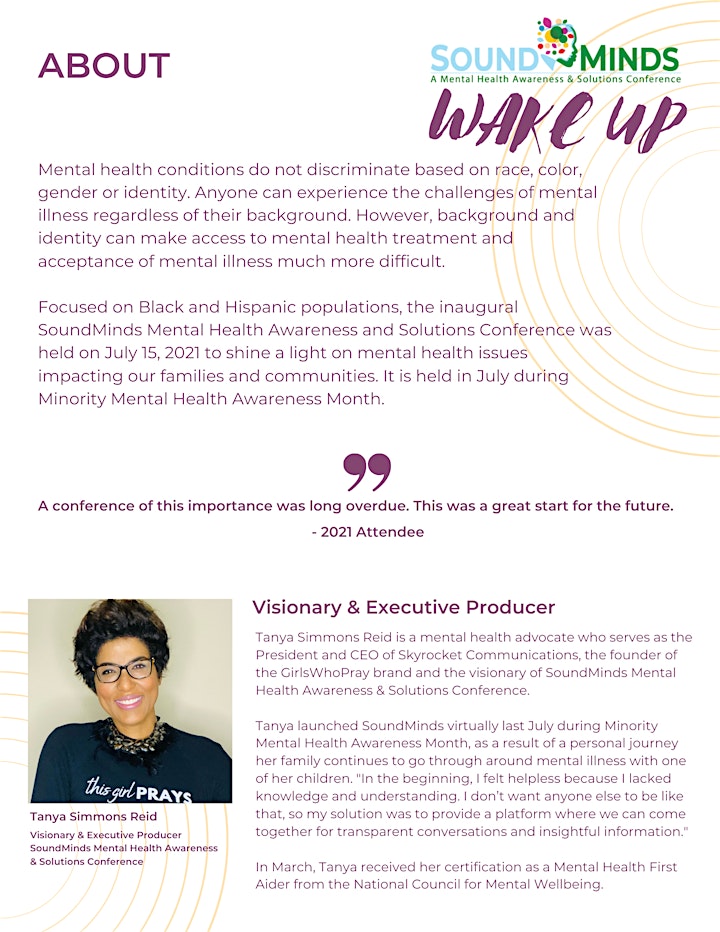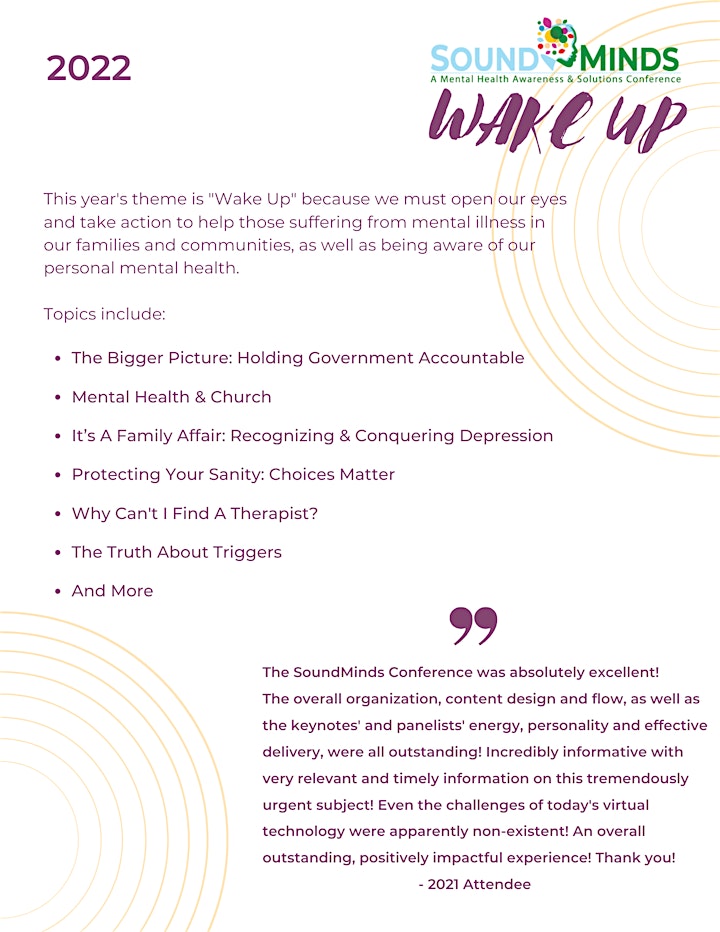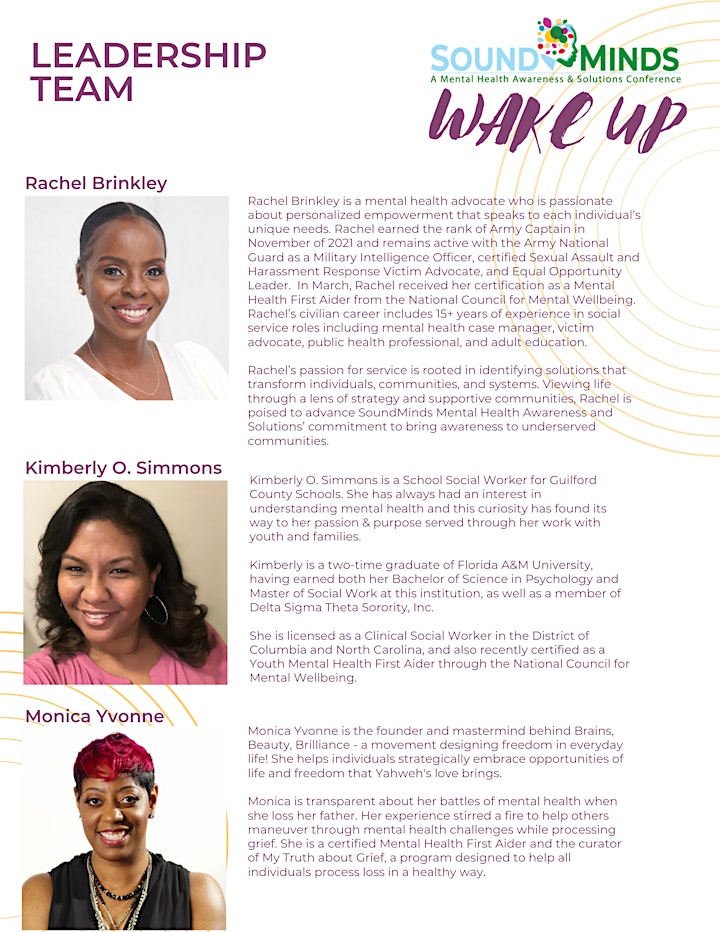 FACTS
Each one of us must do our part to end the continued misunderstanding and stigma about mental illness.
Love is an action word. Those suffering with mental health conditions need support from their family and their community.
It's critical for us to stop overlooking or masking our own mental symptoms.
Minority Mental Health Month. July was designated as Minority Mental Health Awareness Month in 2008 to bring awareness to the unique struggles that underrepresented groups face in regard to mental illness in the United States.
Register now and stay connected for event updates.