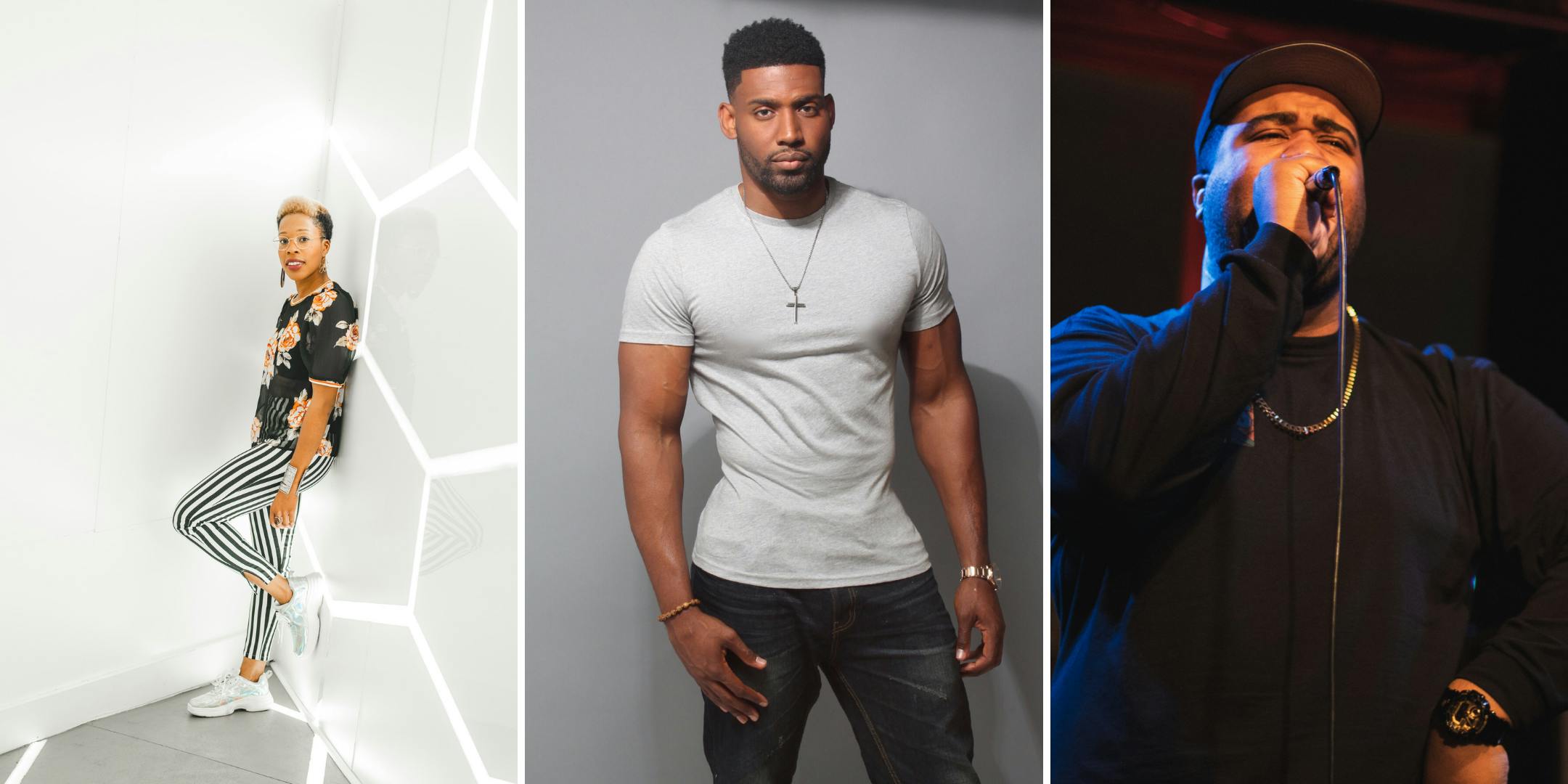 About this Event
Sound Stage presented by Next Showcase Chicago
Featuring performances by Christine Whack, Tjay Harper, & The Law of HUEY
All Ages
Doors 7:00pm
Ends 9:45pm
General Admission - $10 (Choose your ticket based on the artist you are coming to support!)
Christine Whack loves to sing positive music. Her style is her own crossing genres of pop, neo-soul, alternative and classical. Christine's musical journey is reflected in her sound. Her voice and keyboard have taken her to live and perform in Europe, sing with full orchestras in New York and open the Chicago Music Awards. Christine enjoys performing around Chicago as well as teaching music and giving back to the city that helped shape her.
Tjay Harper is an African American rapper, singer, songwriter, and performing artist born in the Woodlawn area on Chicago's south side. Tjay initially gained interest in music as early as 6 and has performed since the age of 13. Releasing his first debut mixtape, Solution To The Problem, in late 2009. Tjay's music encompasses a raw, organic flow of hip hop that introduces a new wave. He can be found on Facebook, Twitter, SoundCloud, & YouTube @ Tjay Harper.
The Law of HUEY is a westside native and one of the founding members of HUEY Gang. HUEY is a acronym that stands for Headstrong Urban Educated Youth. He is a proud father and mentor to hundreds of kids around the city. Proud emcee, he, along with his collective, have performed at AAHH! Fest, TIP Fest, Teen Lit Fest and many other festivals, colleges, universities and performance venues.