Description
2nd Wednesday of the month, 7-8.30pm, Berkeley. *ADVANCE TIX PURCHASE REQUIRED. $15
Come together to receive a sound healing and then to explore what it means to be a sound body, to be conscious, present - a being of connection & communication in vibration. Deep Listening, Exploration, Discovery, Learning, Communicating, Experimenting and Shifting who we thought we were into who we actually are. Grow with, and in, the support of a new community. Tune in to Gaia, your Body and your own amazing Soul.
No experience necessary. Experienced and not experienced welcome. Supported steps toward authentic presence.

**Tix need to be purchased in advance to secure spot and date @ Eventbrite.
What will we be doing?
Receiving a sound healing
Absorbing sound
What else will we be doing?
Listening
Journaling
Sound Meditations
Receiving & Giving Sound Healings (depending on time)
Sharing our realities through sound and quiet contemplation
Setting intentions
What will you be developing?
Ability to receive
Sounding skills
Listening skills
Feeling skills
Self-leadership skills
Awareness of Sound, Expression, Energy & Healing
Being present in a group
Intimacy and self-awareness
Confidence in your relationship to your voice and presence
Agenda
7.00pm arrive
7.15pm sound healing
8.00pm connect with group:

singing & sounding exercises & games

8.15pm closing circle, final share & sending healing to planet & world.
8.30pm announcements & close.
To bring
Journal & pen
Water bottle
Cushion (if you like)
Light blanket & yoga mat (for sound healing) - or you can just lie on the new wooden floor - it's clean)
Venue Details
2nd Floor room with lots of windows
Beautiful 'vibe', natural light and lovely wood floor:)
Bathroom and sink facilities on 1st and 2nd floor
No wheelchair access
Seats provided.
Why do I sing? (Meet your host; musician and sound healer, Clare)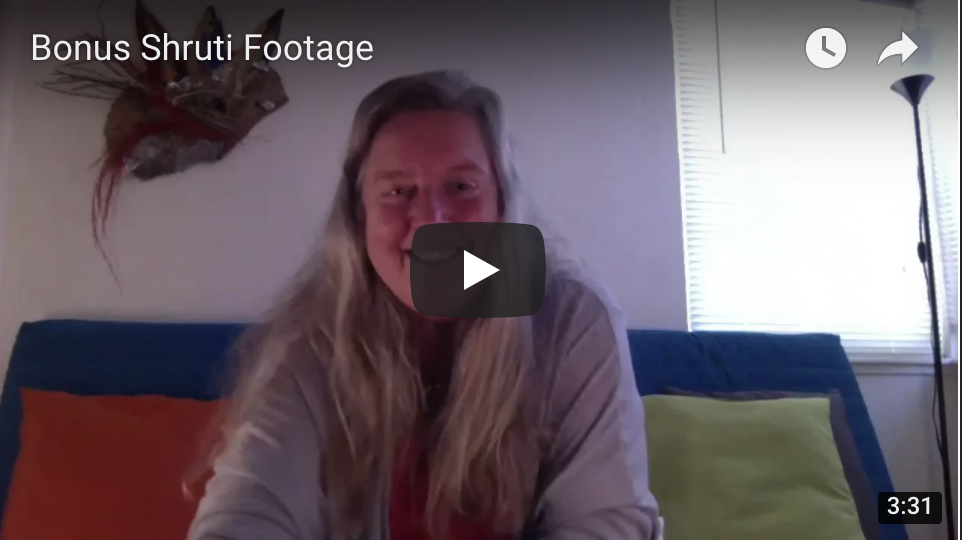 Organizer of Sound Spirit Healing Community
Clare is a sound-healer, international speaker, protector of the sacred, and educator for the creative potential of humanity. Clare has been a singer/songwriter, recording artist, performer and healer for many years. Musically she has studied with Rhiannon. She researches Consciousness for Social Change and teaches Creativity & Innovation at SFSU & coaches individuals. She also has developed a theory Dynamic Emergence for our collective evolution. Musically, she has 7 CDs (available on her website) and has taken her knowledge of sound healing and conscious reality shifting onto many platforms including; radio, hospitals, conferences, workshops, ritual space and performs for sacred yoga and Labyrinth walks at Grace Cathedral, SF. She's used Sound for her own healing and for deepening her relationship to the Sacred and the Numinous. She accompanies her Voice with Shruti and Piano. She has recently released a personally created video workshop series: 7 Stages of Self-Transformation.