Description
PHILADELPHIA!!!!!
Sound Opinions is taking the show on the road and we're coming to YOU!
Use your lunch hour and join Jim DeRogatis & Greg Kot for a LIVE taping of Sound Opinions at the Goose Island Brewhouse in Philly.
This time we're featuring an interview and performance from singer/songwriter Joan Shelley.
It's on Tuesday, November 12 at the Goose Island Brewhouse in Philadelphia. And it's FREE!!
Shelley is steeped in the folk music of Kentucky but makes it all her own. Greg highlighted Shelley's new album Like The River Loves The Sea on a recent episode of the show, saying it is her "finest record."

Have a beer and enjoy the music of Joan Shelley in this exclusive, intimate performance at the Goose Island Philly Brewhouse.
The recording will run from approximately 1:00P- 2:00P
Please be there promptly at 12:45P to secure your spot.
PLEASE NOTE:
-This is a 21 and over event
-A TICKET DOESN'T GUARANTEE YOU ENTRANCE. Seats will be given on a first come, first served basis. Please arrive promptly
-No late entries. The doors will close promptly at 1:00PM.
Questions: interact@soundopinions.org
Sound Opinions is supported by the Goose Island Brewing Company.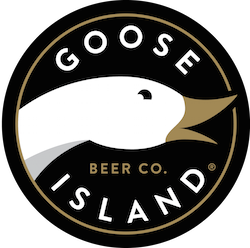 Organizer of Sound Opinions LIVE with Joan Shelley
Sound Opinions is where people who love music can come together. Make discoveries, debate, learn about pop culture, engage, have fun and find new ways to further enrich your lives through music.
Whether you're an expert, or just a casual fan, Sound Opinions is your source for smart and engaging music criticism and conversation.

Each week on the show, nationally respected rock critics Greg Kot and Jim DeRogatis interview artists, talk about pop culture and music industry news, review new record releases and give trends a historical context. And, because on Sound Opinions, "everyone's a critic," listeners are invited to join in the debate.

Sound Opinions is an independent podcast and public radio show and is distributed nationally by PRX. Sound Opinions can be heard on stations across the country and online at SoundOpinions.org.