Location
Music Box Theatre
3733 N Southport Ave
Chicago, IL 60613
Description
Advance ticket sales will close at 5:30 p.m. Tickets will be available at the door for $12.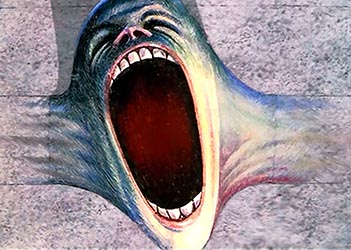 Some movies should never, ever be seen on a small screen...or, heaven forbid, a cellphone! And Pink Floyd's sensory assault The Wall is one of them.
On Monday November 10th, join Jim DeRogatis and Greg Kot as they do this film justice on the big screen at the Music Box Theatre. And celebrate the 35th anniversary of this groundbreaking, sprawling double album, The Wall.
Doors open at 6:30 p.m., and the chat & screening will start at 7:30. Tickets are $10 in advance. Remaining tickets will be sold for $12 cash at the door. WBEZ members get $1 off. All proceeds go to benefit Sound Opinions and Chicago Public Media. Please note this movie is Rated R.
Advance tickets will be available at the door under the purchaser's name. Please note tickets will not be mailed.
Questions? Email interact@soundopinions.org