Description
Private or Pair Sessions
Sound Massages
Sound massages involve the use of singing bowls and sound vibrations. They are used to promote states of deep calm, relaxation, and tranquility, and to enhance feelings of well-being, creativity, and mental clarity.
The vibrational frequencies produced by the singing bowls promote a shift into Theta brainwave states of consciousness, the states we enter between waking up and falling asleep; and they also encourage a switch from the sympathetic (fight/flight/freeze) nervous system to the parasympathetic (rest/digest/restore) nervous system.
The Sound Massage offered by Owen and Leah is ideal for anyone seeking a time out from the business of life. It is designed specifically for individuals or pairs of two (friends, mother/daughter/spouses) to create a unique de-stressing experience.
Benefits
Benefits of Sound Massages include:
Improved mood
Full-body relaxation
Spiritual well-being
Feelings of joy
Mental clarity
Connection to nature
Owen and Leah
Owen and Leah are a married couple with a life-long passion for yoga, meditation, health and alternative healing practices.
Instruments
The key instruments for the session are:
13.5" F#/C# Note Hand Hammered Tibetan Singing Bowl
7" Hollow Handle Crystal Singing Bowl
The Handle Crystal Singing Bowl will be lighly struck with a mallet and swept across the entire body from head to toe. The Tibetan Singing Bowl will be placed on specific parts of the body, from stomach to chest, and lightly tapped with a mallet, to produce a full vibrational frequency. Specific parts of the body can be focused on as desired by the client.
Offers
Sessions last 1 hour.
$100 for private sessions.
Special offer: $100 for pairs of two (friends, mother/daughter, spouses, etc). Simply purchase one ticket and show up with your partner/friend.
For alternative dates and times, contact the organizer.
"The sound of the singing bowl touches our innermost soul and brings it into vibration. The sound breaks tension, mobilises self healing forces, and sets free creative energies." – Peter Hess.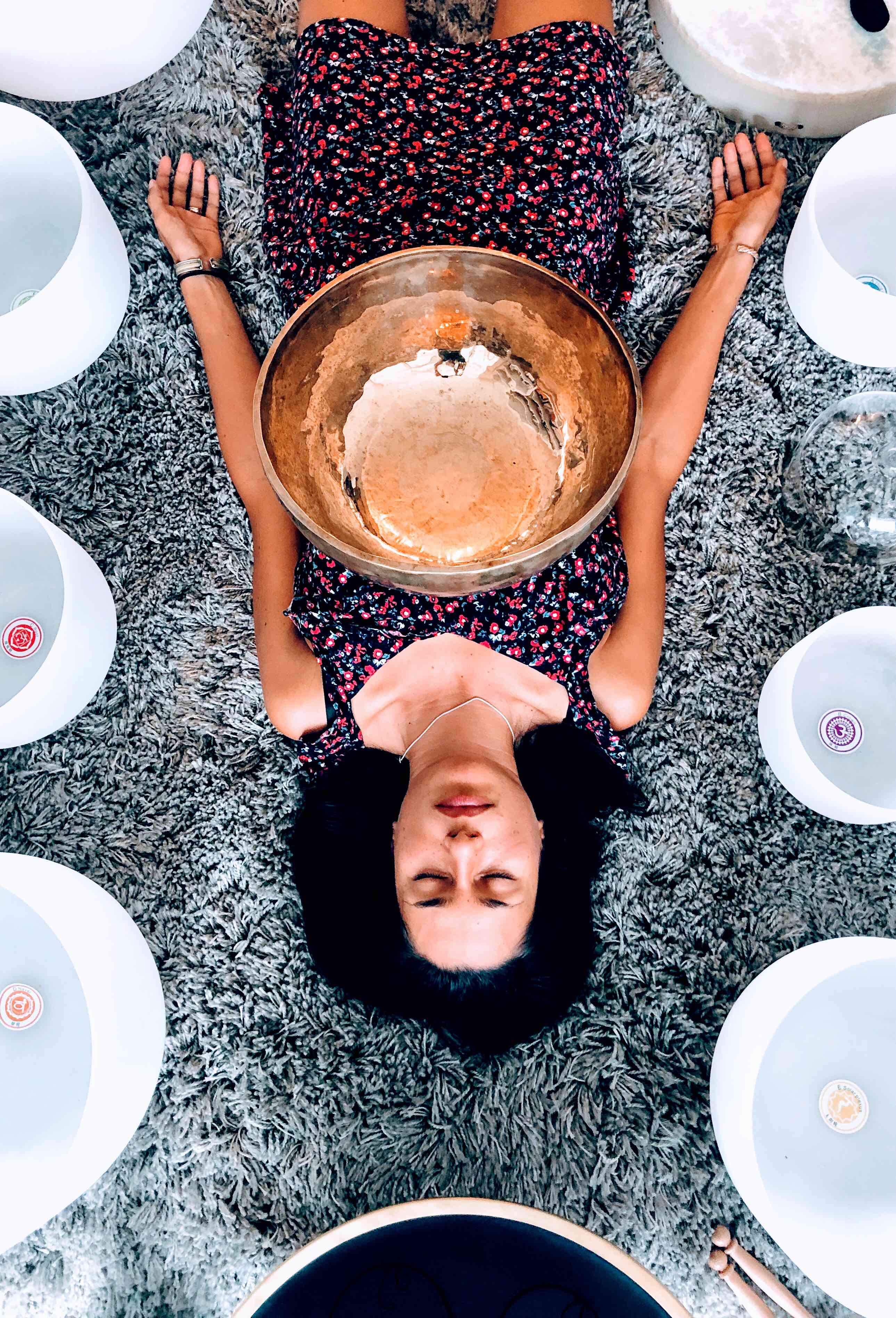 The Sound Massage is not intended or implied to be a substitute for professional medical or mental health advice, diagnosis, or treatment. Regarding mental or health conditions, seek guidance from a health professional.