Description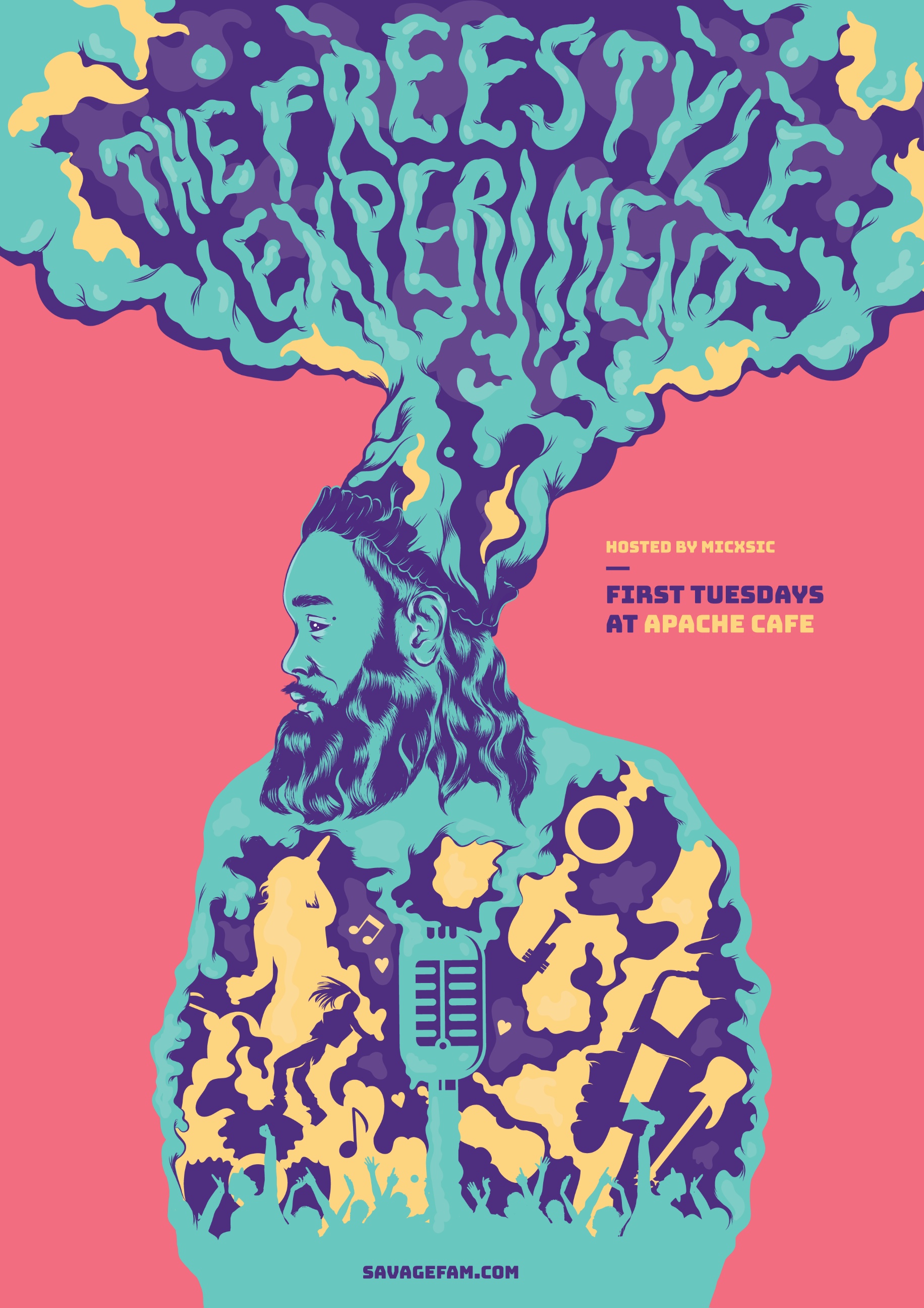 Join us every 1st Tuesday for Sound & Lyrics Open Mic FREESTYLE EXPERIMENT hosted by MICxSIC and the ATL3 band. The list is made available at 8pm at the door, when the doors open. There is no advance registration. There is no extra fee to sign up on the list, just the price of admission. *There are LIMITED spaces if you want to perform with a track. If you perform with your track it's an ADDITIONAL $25 to play your track. This is a live band jam session and the band is available for everyone to rock with for no additional cost.


Doors - Dinner - Drinks 8P
Showtime 9P|Show ends at 12:30 a little past midnight
$10 General Admission
18+

*Cash only, day of entry, at the door. There is an ATM inside the door for your convenience. The bar/restaurant takes VISA/MC/American Express/DISCOVER/Cash.

There is a $10 per person minimum for table seating.

Every week we bring you a special guest host who curate their special Tuesday so you can expect special guests, musical features, world renowned artists of ALL genres, special segments, and more!

Here is our rotating monthly lineup:

1st Tuesdays - The FreeStyle Experiment hosted by Mike Sick @micxsic - CEO of Savage Fam Productions and curator of The Freestyle Experiment and The Bar Exam (every 4th Friday at Apache Cafe). To inquire about FEATURE performances email: savagefamproductions@gmail.com

2nd Tuesdays - Express Yourself Tuesdays hosted by: Gnarly Cyn Singer/songwriter, event organizer and Master Mixologist! To inquire about FEATURE performances: cynsumluv2@gmail.com

3rd Tuesdays AWOL Hosted by: Grey - his Vegan "You Name It" video went viral over the holidays! Event organizer and promoter in Atlanta.

4th Tuesdays Hosted by Sky High

5th Tuesdays: This only happens 4 times a year - could be any number of special events! Keep checking back to see what pops up!


Parking - 4 options:
1) on-street in a marked pay meter space. Most on-street is free after 10p Read signs!
2) Big lot between Apache Cafe and the Varisty. Self-pay at the pay kiosk on Spring St or get booted (n
ot us!)
3) GA Tech Hotel and Conference center one block north of us at 4th & Spring, usually $1.50/hr Read hours of operation!

Apache Cafe continues the rich tradition of creation, invention, discovery, and revelation in this open forum for spoken word, poetry, musical artists and for any one who care to take the stage in a meaningful way.*

*NOTE: $25 to play your track!

WARNING: EXPLICIT LANGUAGE
-------------------------------------------------------------
REGARDING TABLE RESERVATIONS!!!:

(1) Table reservations are generally held until one (1) hour after doors open but make sure to refer to the event's specific ticket rules on Ticketweb; if you have not redeemed your table reservation by the specified time, you will lose your reservation and your table will be made available to others without refund.
(2) Table tickets are not required to attend, but they are recommended for guaranteed table seating. Try arriving early to be seated at an open an free table
(3) All reserved and walk-up tables have a $10 minimum per person
(4) A table ticket entitles you to the entire table with the described number of chairs. Do not purchase a table ticket for each person sitting with you at this table.
(5) General admission ticket is required per person to enter venue. Purchasing a table reservation does not include the price of admission. Admission may be purchased by selecting General Admission tickets or at the venue upon arrival.
(6) Table reservation fees do not go towards food or beverage, admission or gratuity.
(7) There are no refunds on table reservations (except event cancellations) additionally, seating/table arrangements or changes to them are non negotiable and provide no cause for refund.
(8) When you enter the venue, please see the Hostess to be seated and be prepared to show your reservation purchase credit card and picture ID before you are seated.

Should you have any further questions or concerns please feel free to call the Apache Cafe @ 404.876.5436 or visit www.apachecafe.info