Description
* Other dates and private trainings are available - please inquire!
My Sound Healing Teacher Training is designed to give you permission to play a variety of ancient healing instruments including the gong, crystal singing bowls, chimes and more.
Training is located in the sacred space of my Tipi, House of Two Spirits, located on a private ranch in Old Agoura - offering a transportive, peaceful learning environment.
I will work with you to discover your own unique Healing Imprint™ and together we will create the space to allow that energy to flow through you as I teach you the use and intentions behind each instrument.
Whether your goal is to add elements of sound to your already existing practice or to have the ability to faciliate a sound healing experience in a group setting or private sessions, you will leave with a class outline and the confidence so that you can begin immediately.
I will provide all of the instruments for the trainings...all you need to do is bring your open heart, mind and desire to raise your vibration through sound!
More information and testimonials about Pamela Robins: www.pamelarobins.com
"I found Pamela in a magical way. She responded quickly to my inquiry and was extremely accomodating and flexible. Pamela has a clear way of speaking and speaks a language I understand. Immediately I sensed that she came from the heart and trust was formed easily. Finding Pamela has changed my life and upgraded my practice with her wisdom. I will rely on her as an ally in my future. Deep gratitude for her teachings and allowing me to play on her instruments and most of all introducing me to the sacred Gong. I would highly recommend anyone with the desire to learn how to heal with sound and crystal bowls to learn from Pamela. She embodies what she teaches and she is the real thing." - Rebecca Hope Stefani
"Sometimes things find you, that's how it's been for me with Pamela and sound healing. After completing my extremely comprehensive training sessions, I feel ready (and pumped!) to incorporate sound therapy into my health coaching practice. My bowls arrived today and I'm so moved by the whole idea, I wept with excitement. I feel I've been given a precious gift. A way to improve lives…that's powerful stuff!" – Hey Coach Ellie
"Learning sound healing has been a slower tpe of process for me. It's been an unfamiliar yet really rewarding journey so far. And so much so because of people like you. Thank you for teaching me and encouraging me and having patience with me." - Charlie G.
>>>>>>>>>>>>>>>>>>>>>>>>>>>>>>>>>>>>>>>>>>>>>>>>>>>>
Where: House of Two Spirits Tipi on a private ranch in Old Agoura (address provided upon sign up)
When: Thursday, September 25, 2019 (please inquire about additional dates/availability for trainings)
Time: 9:00 PM - 3:00 PM
Cost: $650
Our time together will include:
* Introduction and Connection - Intuitive Guidance Session to discover your Healing Imprint™
* Education - Sound Healing, Intentions behing the Instruments, Chakra Healing, Working with Energy
* Play - Hands on training on the gong, quartz crystal singing bowls and other instruments
This session is for one person.
** Venmo (no fees) is also a payment option: @PamelaRobins (photo is of me and my horse)
************************************************
About Pamela Robins: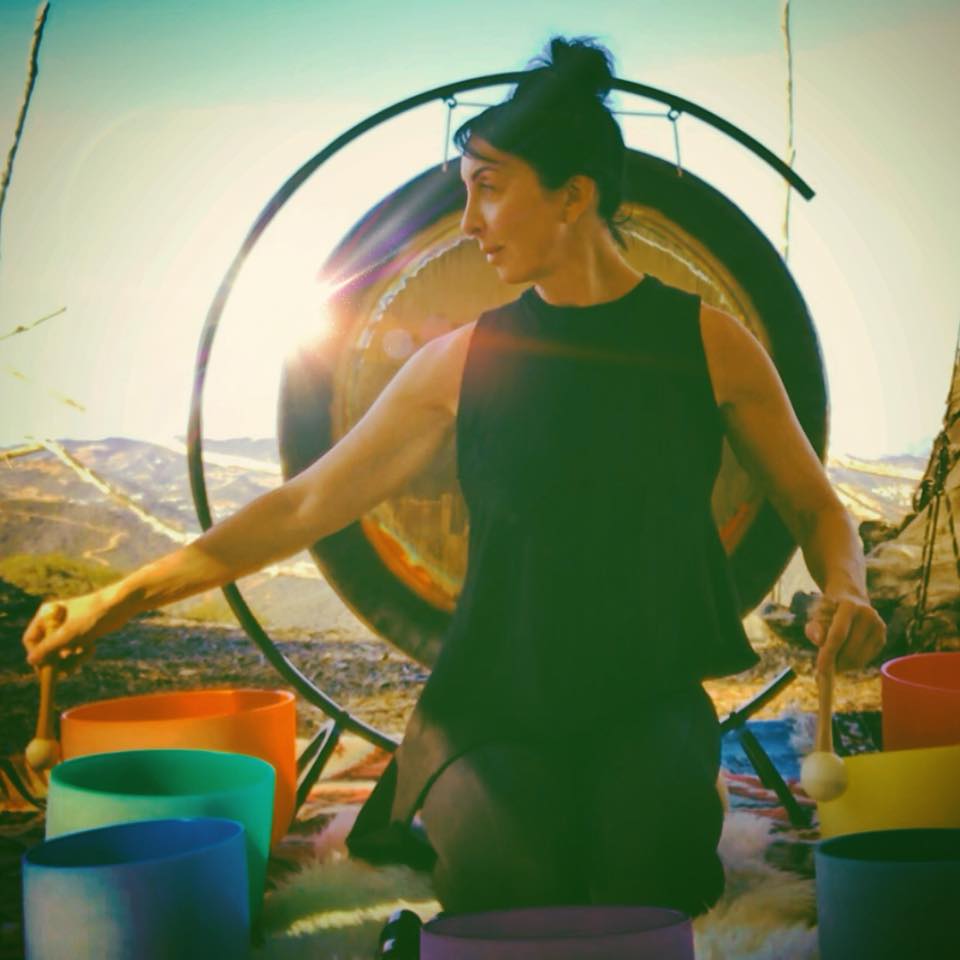 Pamela is an enthusiastic student of continuous learning and personal growth through traditional therapy; intuitive studies and guidance; healing work (breath, movement, sound and meditation); and nature. She is an animal lover and advocate, as well as an entrepreneur, inspirational guide, speaker, teacher, healer and now author of the new book Meditating with Animals: How to Create More Conscious Connections with the Healers and Teachers Among Us. The book was written after Pamela experienced a series of major life challenges in rapid succession, forcing her to let go of life as she knew it in order to rediscover herself and her passion for healing and championing others.
Growing up, Pamela played Piano, Violin and Clarinet. She was invited in August 2019 to play her singing bowls alongside the LA Philharmonic at the Hollywood Bowl for a show called "America in Space" fulfilling a lifelong dream of playing music on stage...in California!
Pamela is a cancer survivor, yoga, meditation, Reiki and sound healing practitioner; and a fitness enthusiast. She has completed her 200-hour Yoga Teacher Training Certification, Reiki 1 + 2 Certification and Sound Healer Practitioner Certification to deepen her own practice in order to share the gifts, teachings, wisdom and magic bestowed upon her during her journey of self-discovery.
Pamela teaches sound healing classes regularly at The Den Meditation and Unplug Meditation in Los Angeles and works with companies such as The Four Seasons Hotel, Google, Kaiser, CorePower Yoga and Lululemon.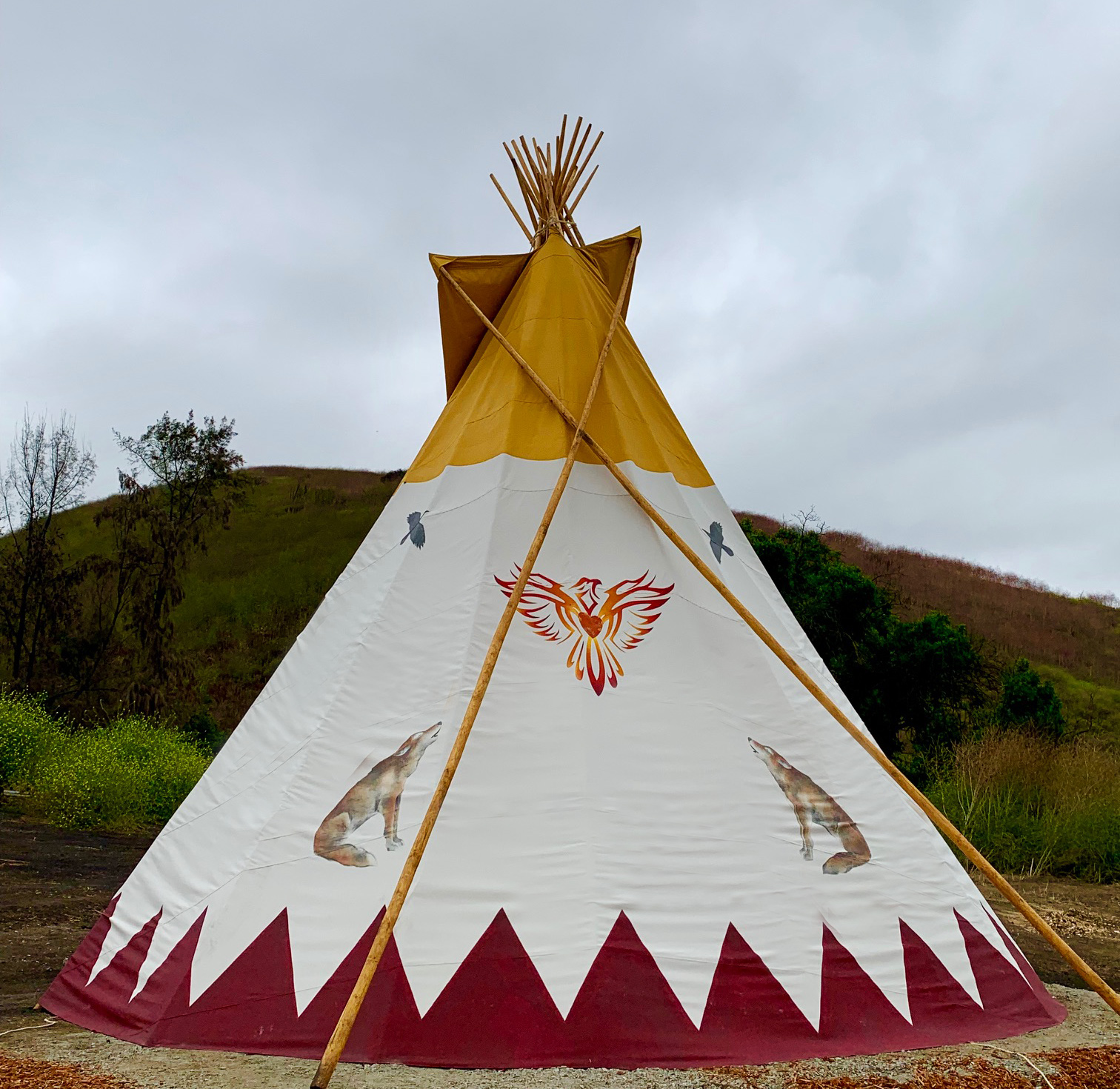 Studio is located on this private ranch in a peaceful setting in nature with animals right outside the door!