Description
Mary Arose and Mikaya are excited to present a sound healing event to raise money for the Treesisters Charitable Foundation. Mikaya will be playing 2 Paiste Gongs, 7 Tibetan Singing Bowls, and a Shruti Box. Mary Arose will be singing several sacred songs, some of which are call and response sanskrit and kundalini chants. We will have a crystal altar to honor and bless the trees of the forest, and the water that nourishes them.
Please arrive at 7:15pm. The event will begin promptly at 7:30pm and ends at 9pm.
**Please bring a yoga mat, blanket, pillow, and eye cover.
$30 per person or two for $40. Tickets can be bought online at Eventbrite.
PLEASE NOTE: Due to the large amount of interest in this event and our maximum capacity being at 40 people, we're asking people to buy their tickets in advance. ** This event will likely sell out. **
Proceeds will benefit the Treesisters organization committed to the restoration of our forest and the rebalancing of humanity's relationship with the natural world. Treesisters plant over 2.6 million trees per year through donations.
Sound Bath Program
10 min - Introduction/Greeting
5 min - Opening song led by Mary
5 min - Guided Meditation to laying down position led by Mikaya
20 min - 1st Gong Bath
8 min - Songs by Mary
15 min - 2nd Gong Bath
5 min - Guided Meditation to seated position led by Mikaya
3 min - Silent Meditation
10 min - Closing songs by Mary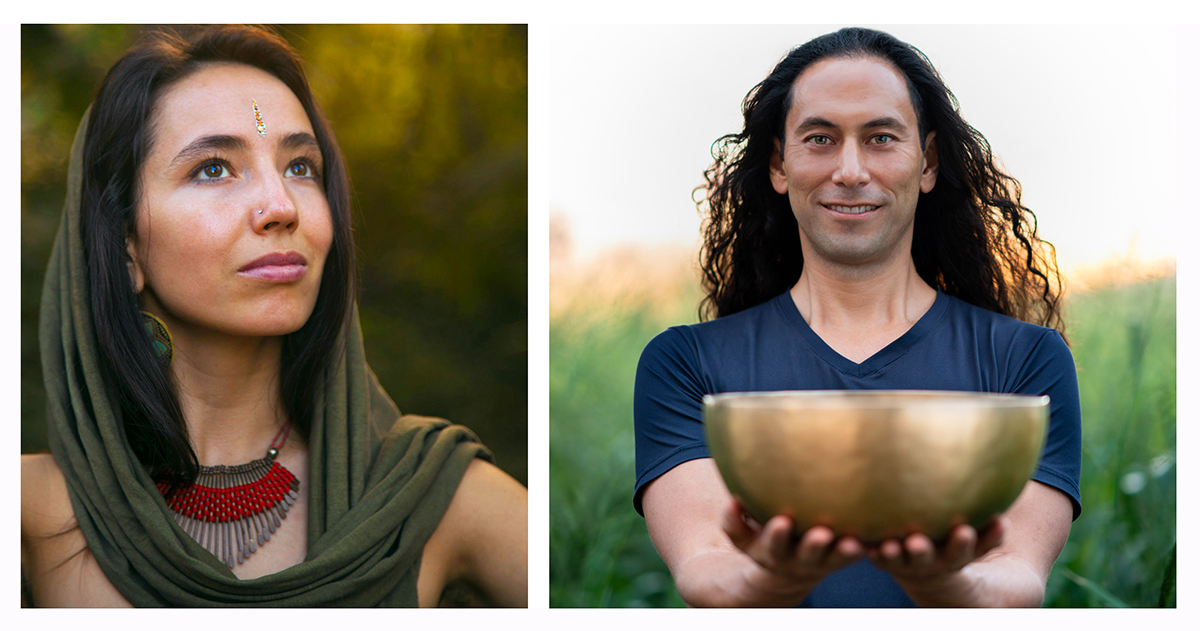 About Mary Arose

Mary Arose is a singer/song writer and devotional singer. She is a life-long Amma devotee, a kundalini yoga teacher and lover of the earth. She founded the online Facebook group "Global Sacred Activists UNITE" dedicated to sharing proactive solutions to the issues that we face as a humanity. You can listen to and support her original music at www.daughterdearmusic.com.
About Mikaya

Mikaya is a sound healer, conscious dance deejay, activist, and curator of sacred spaces. He's recently moved from Maui where he did weekly sound baths at the Lumeria Maui Retreat Center. Mikaya studied sound healing, yoga and mediation in Rishikesh and Dharamsala, India. He's excited to offer his gifts to the Asheville community. To learn more visit www.mikaya.live.