Description
Together we will use gentle high sound frequencies to help balance our mind, body, and spirit with the upcoming time change. Don't let the time change leave you feeling unbalanced this year for days or even weeks after.
Crystal Bowl Toning by Marie Katherine of skhealingessence.com
Shamanic Frequency Vocals by Suzette Marie of wombchronicles.com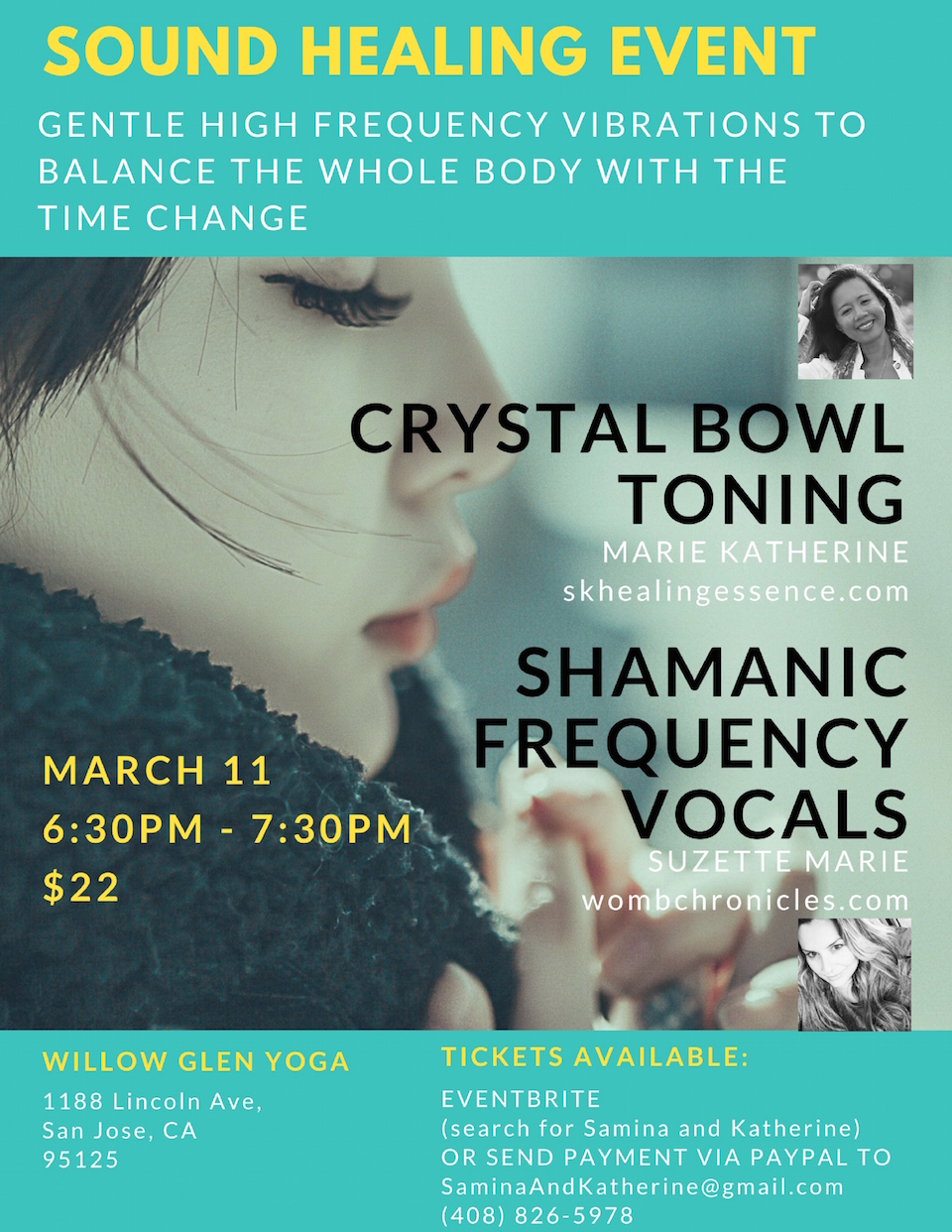 Namaste!
For more information call 408 826 5978. Tickets are available at the door.
Organizer will not be issuing refunds for this event.