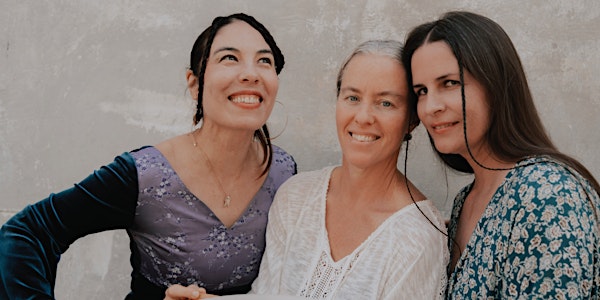 Sound Healing Concert Featuring Copper Wimmin
Vocal Amazons who weave their voices together in service to womens's empowerment, healing, and transformation.
Date and time
Saturday, February 4 · 7:30 - 9pm PST
Location
Arise Yoga 3229 Lakeshore Avenue Oakland, CA 94610
About this event
Chanting and live performance, ending with a beautiful and long savasana sound bath.
Copper Wimmin
These three vocal amazons leave audiences large and small with the sense of having witnessed something extraordinary.
" Most unusual were the Copper Wimmin…they used their voices as bells and percussion instruments." –San Francisco Chronicle
Copper Wimmin met in a children's chorus at the ages of 11,12 and 13. Alyx Autuori, Kiranjot Kaur, and Sophia Mallie grew up best friends and began writing and performing their own songs in their late teens.
" Think Ani Meets the Roches" – The Guardian
The vocal trio from Sonoma County, CA, was officially formed in 1995 and they released their 3 albums in 1998, 2001,and 2005. They were finalists in the Lilith Fair Talent search, and silver medalists in the A cappella Harmony sweepstakes, where they won first place for best original song and arrangement. They were featured on Amy Goodmans NPR program Democracy Now, and were the recipients of the 2006 Isadora Duncan Dance award for best musical score in collaboration with Dance Brigade. In 2006, their song "Bleeding Rivers" was featured on the Showtime television series 'The L Word.'
In 2006 Copper Wimmin disbanded to pursue individual projects and interests. Kiranjot travelled to India to study classical Indian music with Dr. Ustad Narinder Singh Sandhu for 5 years, and now brings her practice of sacred chanting and prayer to the trio. Sophia released a solo album called Ready Now, and has been teaching yoga and studying guitar. Alyx started a family and worked on deepening her songwriting process by using it as a catalyst for healing trauma.
In 2020 the stars aligned and the three wimmin felt moved to reconnect musically. New original songs were born that could only be sung by Copper Wimmin. With so much upheaval and conflict in the world they felt called to bring their voices together once again in service to womens's empowerment, healing, and transformation.
What to bring: Bring a yoga mat (option to bring any extra padding or blankets for an extra comfortable sound bath!)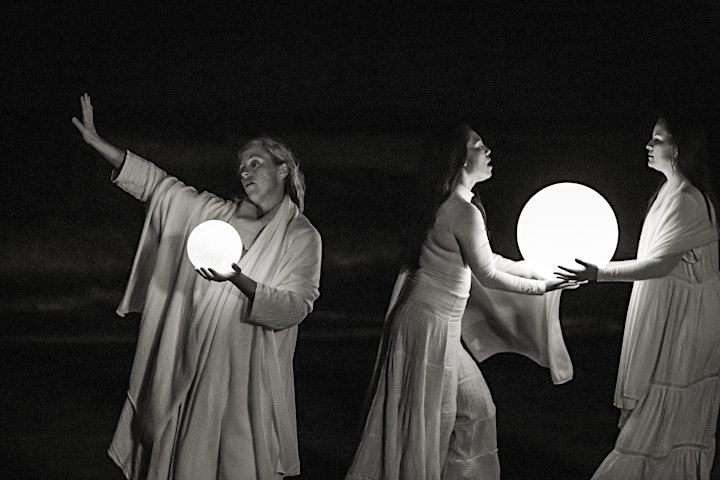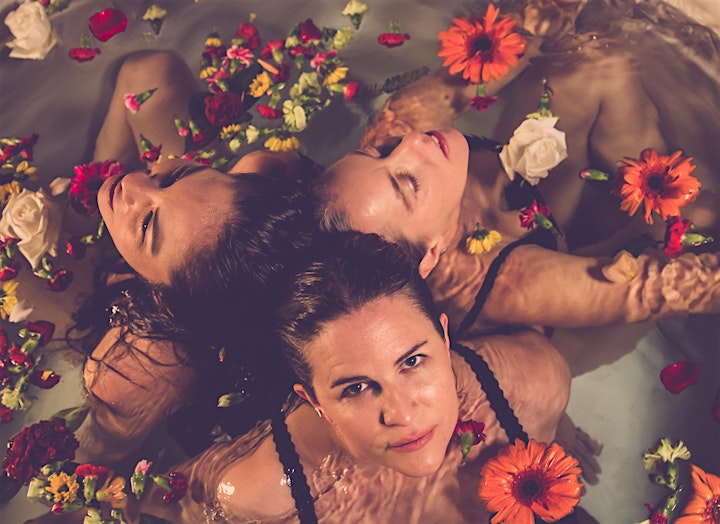 About the organizer
No longer interested in performance where the audience is separate from the performer, Mantra Mamas invites the audience to be transformed by the healing power of their own voice as well as the practice of singing together as ONE