Learn the art and science of sound healing- an ancient healing practice that can be heal on physical, mental, emotional and spiritual level.
About this event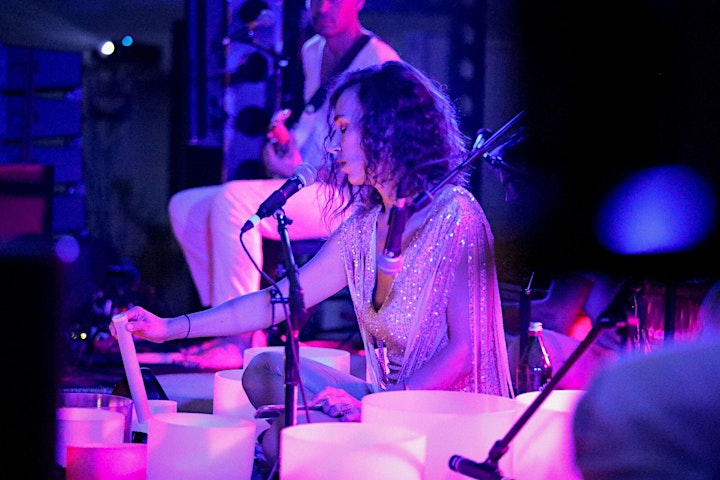 In this full day training led by Ava Milva you will learn about the healing power of sound, how to play various sound healing instruments and use your own voice to heal. You will get practical sound healing knowledge and tools you can apply to heal yourself and others. You will gain the knowledge to host your own sound healing workshops and intuitively tuning to hold space for groups. Having your own instruments is not required to take the course.
Some of the things we will cover:
Playing the gong
Playing crystal bowls
Mantra and the healing power of the voice
Science behind sound healing
Sound as meditation
Learning to hold space for others
Connect to the healer within
And much more.
This full day immersion will allow you to dive deep into your own sound current and energy as a tool for healing for yourself and others. All levels are welcome. This is a unique offering and space is limited. Early registration is highly recommended to reserve your space.
This training has an option to take in person (very limited space) first come first serve or online via Zoom
In person training will be held in a private residence near the Grove- address will be sent to you upon RSVP.
Date: Saturday, May 22nd
10 am- 5 pm with one hour lunch break
Energy Exchange:
Full Training $299
Payment option available.
For questions feel free to email avamilva@gmail.com
ABOUT THE FACILITATOR:
Ava Milva was born in Europe (Bulgaria) and currently lives in Los Angeles, CA coming from a renowned lineage of healers. She has used her natural healing gifts to help others all of her life and has worked in music as a singer and composer since a very young age, recently producing her own music. Ava holds a BA from Eckerd College in St. Petersburg, FL and is a certified Kundalini Yoga instructor and sound healer with years of experience teaching and creating uplifting events across the Los Angeles area. Ava uses the unique power of mantra music and the voice combined with sacred instruments to raise the vibration, heal and elevate. Ava is the founder and creator of Etherica, where she merges her creative and healing talents in a one of a kind experience that brings community together. Ava is also a certified practitioner in various energy healing modalities - Reiki, Clear Light Healing, Theta Healing and most recently Guided Light healing. She is also a trained intuitive guide who works one on one with people from all over the world to help them create the life of their dreams.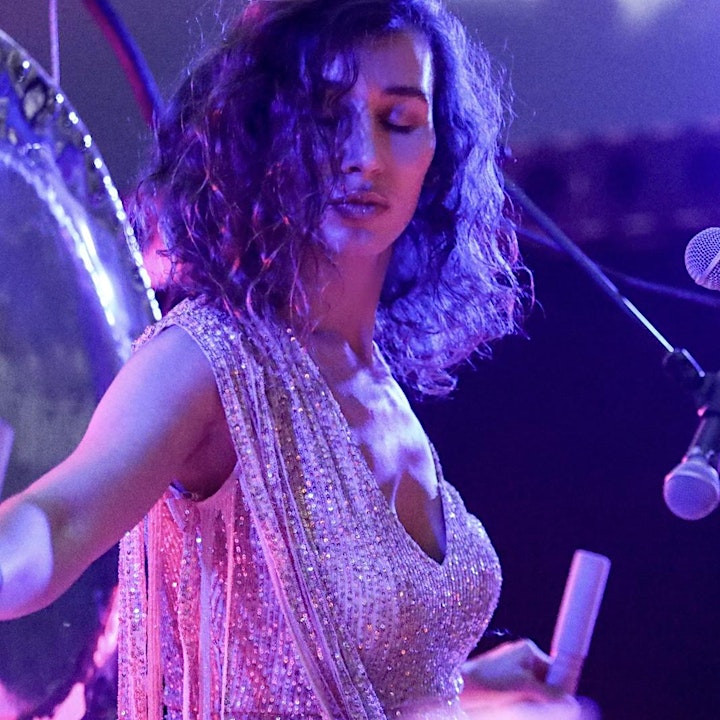 Organizer of Sound Healer Teacher Training Level 1
Ava Milva Bio
Ava (Sunderta Kaur) is a KRI certified Kundalini Yoga Instructor and sound healer with a passion for healing and guiding people to connect to their infinite self. Ava is very passionate about healing using high vibrational sound current. She believes that sound is one of the most powerful ways to elevate and heal and she uses instruments such as the gong to create deep and powerfully transformative experiences. She is also a trained singer and often incorporates the voice as a healing tool in her practice. Ava's purpose is to reach and elevate as many people as possible using the power of sound.
Ava is also a certified Clear Light Healer, which channels high vibrational healing energy thereby facilitating healing on physical, mental, emotional and spiritual level. It clears blocks and allows for more goodness to enter one's life.