A "Music Exhibition" organized by Margin Alexander, a composer & pianist, who will perform original music dedicated to paintings in Brooklyn
About this event
Brooklyn has always been a space of inspiration to the composer. The narrow streets, the industrial blocks, the scenic parks, the historic bridge, the juxtaposition of the traditional with the modern and the practical have come together to produce the perfect inspiration recipe!
Therefore, Margin Alexander, a composer and pianist, has selected the art works of 12-15 different visual artists whose works have inspired him to compose music. All the original pieces will be performed at a "Music Exhibition" format concert in Brooklyn on Nov. 28th.
The composer is deeply sensitive to shapes, colors and visual effects. This type of synesthesia has always made him see shapes, hear music, timbres and other aural cues. Each artist will be given an opportunity to exhibit their work and have it briefly narrated by the composer after each musical act.
All rules and guidelines in power concerning social distancing and safety will be followed strictly. Please bring a mask with you and wear it when you enter the concert studio.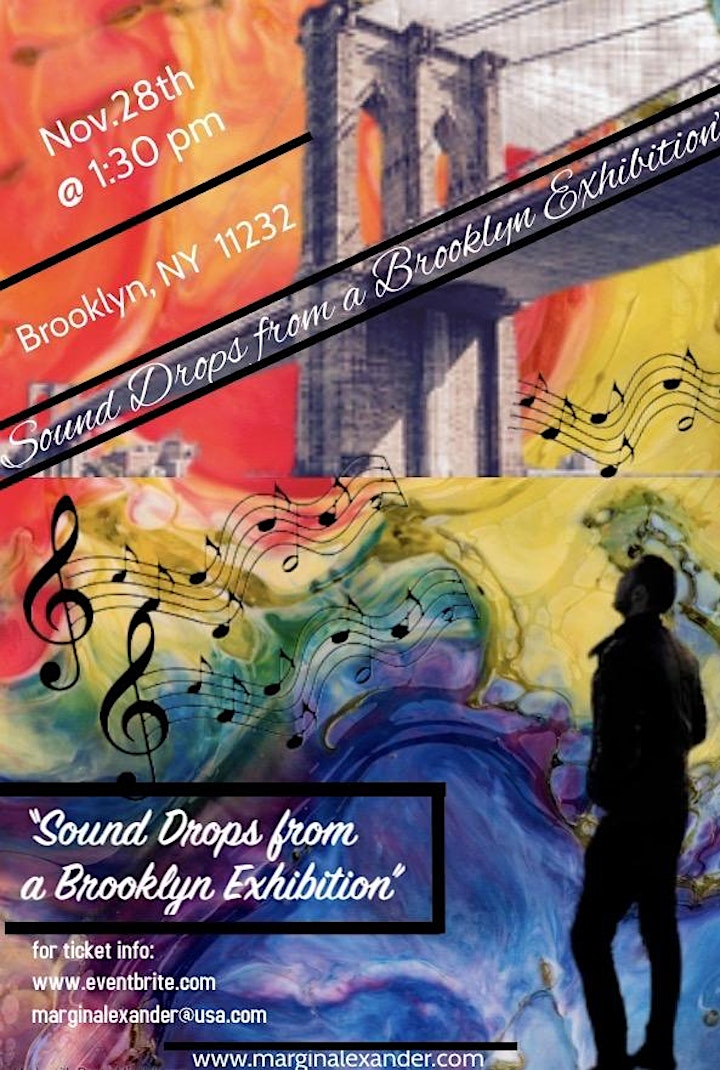 Organizer of "Sound Drops from a Brooklyn Exhibition"