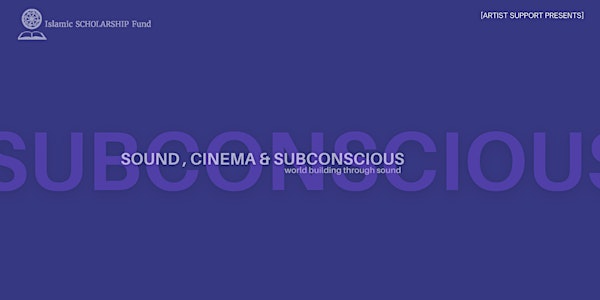 Sound, Cinema & Subconscious: World building Through Sound
Join ISF's Artist Support Workshop. Our program is 1.5 hours of topic workshop and discussion.
About this event
Sound may be invisible but it has the ability to shape the world you're building, your characters, how they feel, and who they are. Yet, out of sight, sound becomes subconscious insight. This workshop will teach filmmakers the creative impact of sound and how to form a relationship to sound that empowers creative results.
Estevan Carlos Benson is a first-generation artist, sound designer, and composer based in Los Angeles, California. His work has focused on the relationship between technology and society. He believes that the way people interact with their tools influences their creative output. As a result Estevan spends much of his time constructing and building his own creative tools and often encourages others to do the same. He has toured the world as VJ for Erykah Badu, teaches design in Southern California, and co-founded a virtual music instrument company, Gesture Audio.
INSTRUCTIONS
If you would like to attend as an audience member simply rsvp for zoom link
To volunteer in the read, please email: artistsupport@islamicscholarshipfund.org