Sound Candy at FIFTY Miami

Friday, March 25, 2016 from 5:00 PM to 11:00 PM (EDT)
Event Details
Join us for a night of deep beats and underground vibes at Sound Candy, presented by Brickell Living, Miami Deep, and Pool Candy.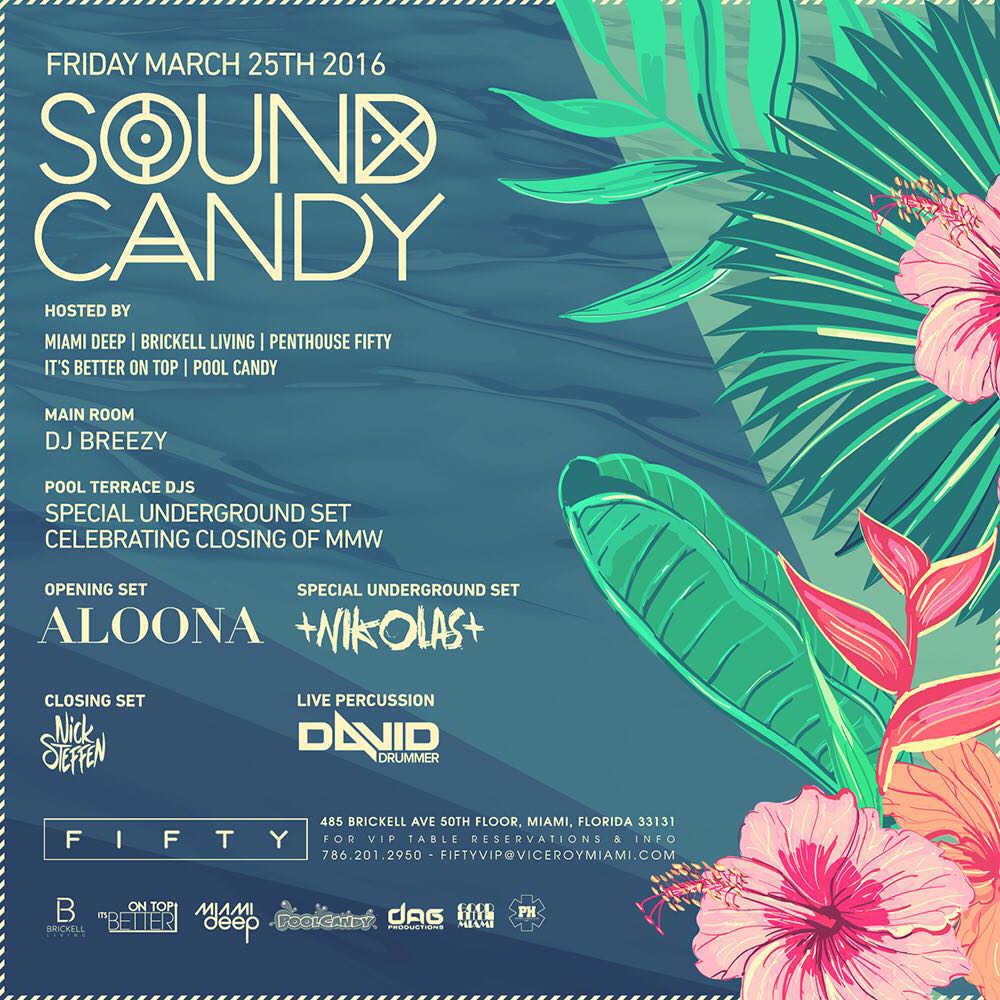 We'll be celebrating the closing of WMC with special underground sets by ALOONA, Nikolas, and Nick Steffen.
Brickell Living and Miami Deep followers get a reduced $10 door cover ALL NIGHT LONG and half off drinks at the bar from 10:30 PM to midnight!
- The Pool Candy: Light up your next pool party in style with the ultimate inflatables. Powered by LiveLights Technology, our innovative inflatables are built with LED lights that blink and glow creating an exciting nighttime illumination in your pool. Together the PoolCandy items create a color-filled light show – right in your own backyard! "It's Eye Candy for your pool!" - www.thepoolcandy.com
Organizer
Brickell Living
Brickell Living is your community source for everything Downtown Miami & Brickell. From news, events, art, music, fashion, & more!
Sound Candy at FIFTY Miami