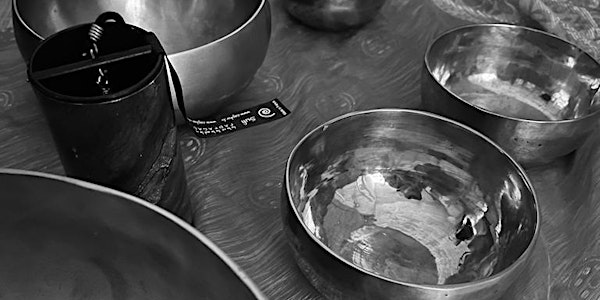 Sound Bath Skerries
Sound Bath
When and where
Location
Forever Young Pilates 19 Balbriggan St Skerries Co. Dublin K34 AN28 Balbriggan Street K34 AN28 Skerries Ireland
About this event
Sound has a deep impact on our emotional state, and research shows that we start responding to sound as early as in the mother's womb. More relaxed. Less stressed. Connected to your creativity and ready to take on whatever the day may bring. You can have a sound bath experience as frequently (or infrequently) as you like. The Sound Bath is not only for women, it's also good for a men, children and couples.
What is Sound Bath?
" The human body is over 70 % water and sound travels five times more efficiently through water than through air, sound frequency stimulation directly into the body is a highly efficient means for total body stimulation, especially at the cellular level. Direct stimulation of living cellular tissue using sound frequency vibration has shown marked cellular metabolism and therefore a possible mobilization of a cellular healing response"
The brain move into the Theta brain wave frequencies that induce deep meditative and peaceful states, clarity of mind, and intuition. The sound vibrations impact our nervous system, engaging our relaxation reflex and inhibiting the stress or pain response.
🦋 Helps to clear the subconscious of negative constructions
🦋 Allows you to achieve harmony within yourself and the world
🦋 Vibrations allow you to relieve muscle clamps & general tension
🦋 Removes toxins
🦋 Discovers your inner potential
🦋 Develops intuition
🦋 Helps to gain peace of mind
Take with you yoga mat: a blanket:an eye mask:a pen .
With Love 💕
Kristina ✨