Event Information
Refund Policy
Contact the organizer to request a refund.
Eventbrite's fee is nonrefundable.
Enjoy a magical and healing Sound Bath on the Santa Monica Pier, under the stars and next to the Pacific Ocean!
About this Event
Our outdoor Sound Bath at the gorgeous Luxe Sunset Blvd. Hotel, under the stars and moon, is a powerful tool for anyone looking for personal transformation. It's a modern interpretation of a 'healing circle,' in which participants embark on a journey within, supported by the energy of all who surround them.
We ask that everyone please have a yoga mat or something to lay on, blanket, pillow, and water.
We invite you to join us for a powerful sound healing journey where you will bathe in sacred divine acoustic sounds that will heal and elevate your mind, body and soul. Sound is one of the most powerful ways to heal and elevate on deep cellular level and tap into the infinite potential of your soul.
We will tune into the frequency of unconditional love through deep sacred meditations, breathwork and sound so you can fully open to the flow of all possibilities and be a magnet for prosperity, harmonious relationships, success and divine alignment.
This evening will consist of a 60-minute immersive sound bath commencing with light breath work and meditation, leading into a transformative healing journey with Crystal Quartz Chakra Singing Bowls, Gong, Sacred Drums and Solfegio 432 hz to tune you into frequency of love along with other indigenous instruments. You will also receive Clear Light healing energy transmission for additional clearing and balancing benefits.
Each journey will offer deep healing on a cellular level, cleansing negative energy and emotions, breaking old unwanted patterns of behavior and subconscious fears and resetting the physical, emotional and mental body into perfect peace and harmony.
Some benefits of sound healing include:
Activates Higher States of Consciousness
Unlocks Blocked Emotions
Relieves Anxiety and Stress
Induces Complete Relaxation
Promotes Deep Meditation
Heightens Clarity
Improves Ability to Concentrate
Relieves Insomnia
Decreases Depression
Normalizes Blood Pressure
Relieves Physical Pain
Releases Emotional Trauma
Please bring a yoga mat, blanket, pillow and anything else that will make you feel comfortable. Also feel free to bring any small objects such as crystals, mementos or a bottle of water that you would like to charge with the sacred sound currents.
$30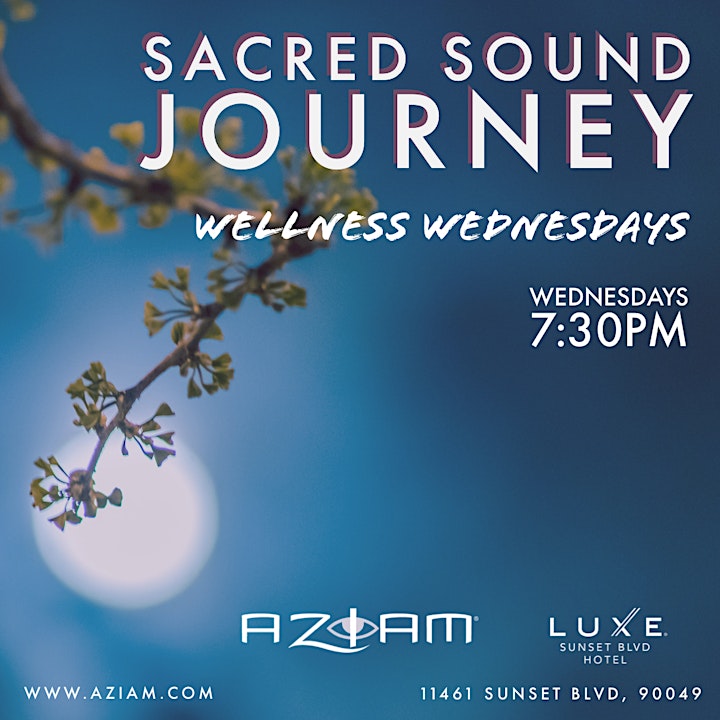 Date and Time
Location
Refund Policy
Contact the organizer to request a refund.
Eventbrite's fee is nonrefundable.