Sound Bath Meditation, a healing journey within didjeridoos, crystal bowls, drumming and more.....
About this event
Join us for Sedona's one of a kind sound healing experience with world renowned practitioners Phaedra of Sedona, Joel Countryman of JoL Didjeridoos and of Cheshire's Herbals.
Journey deep into an exceptionally high vibration meditation and sound healing journey. We use crystal bowls, Tibetan & Nepalese bowls, drums, didgeridoos, gong, bells, chimes, rain stick, chanting and many other instruments to create a space of healing integration of sound and body bringing about a beautiful sensation of relaxation while allowing the mind to journey. It's a very relaxing, regenerating, releasing experience. Many find answers to questions that they've been asking, while others simply find a deep space of peace. The journey is your's and your's alone. We provide the space for you to feel comfortable for whatever your practice incorporates at this time. Simply show up, get comfortable and allow us to do the rest. Many blessings.
Location: Unity Church of Sedona
100 Northview Dr. Sedona, AZ 86336
$40 -pre register online
$50 -at the door
Saturday 6-26-21
6pm-7:30pm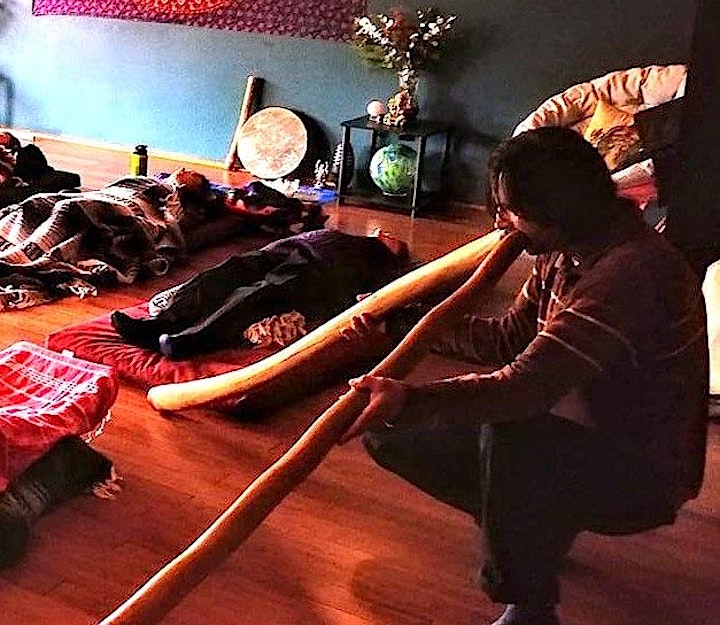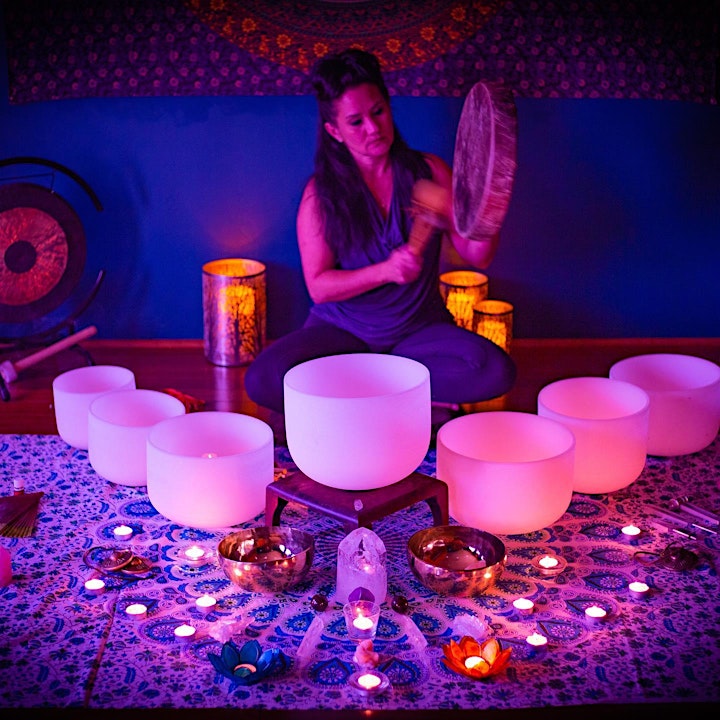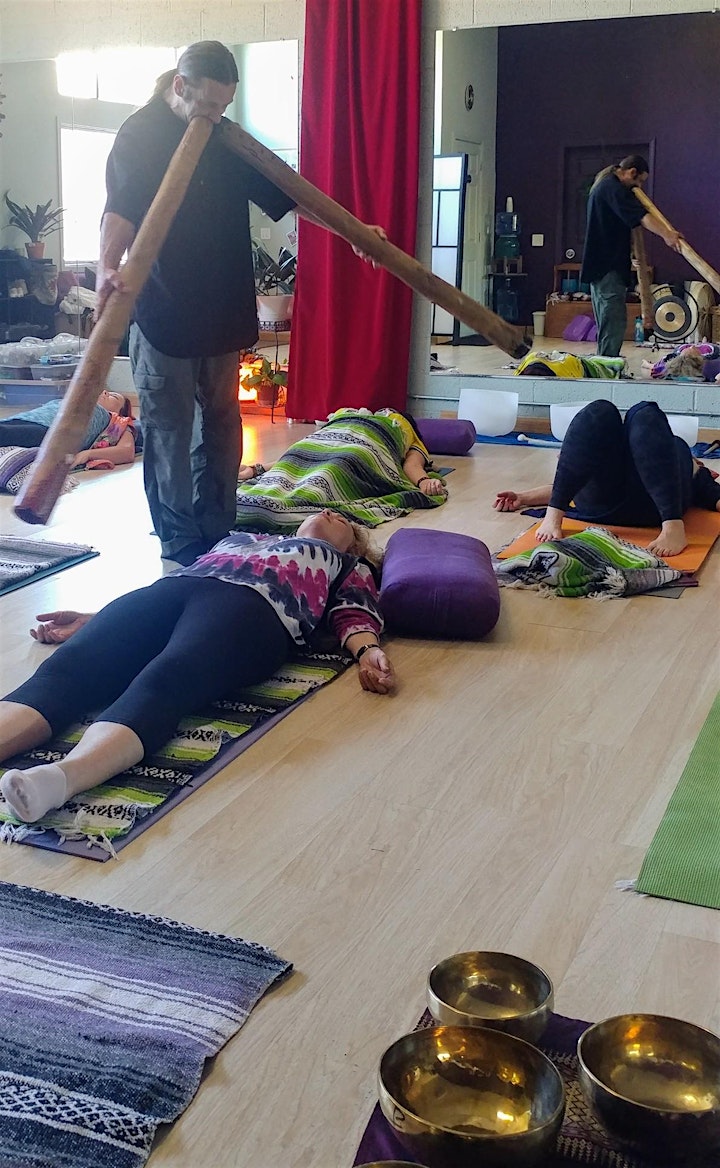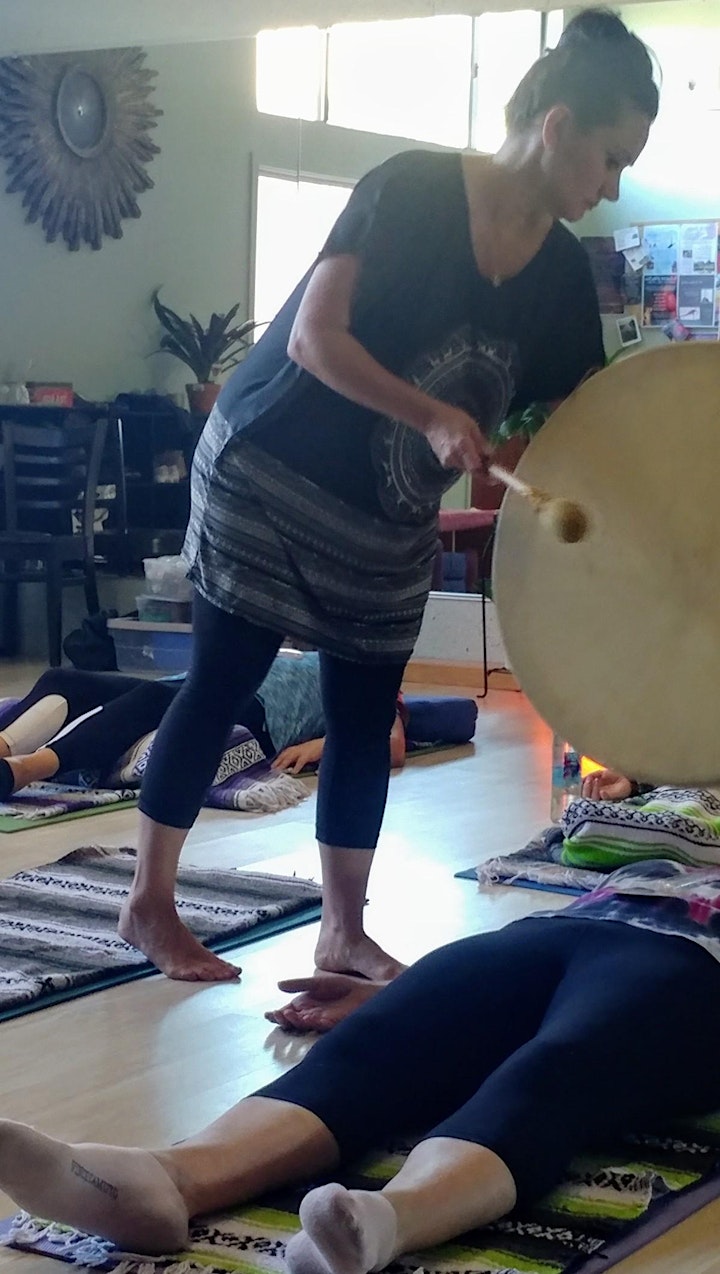 Organizer of Sound Bath Healing Meditation 6-26-21
Phaedra of Sedona Sound Healing Tribe is a healer, a psychic guide and a intuitive sound healer. She integrates her Native Hoop drum with crystal bowls and various other percussion to facilitate a relaxing, meditative and healing journey.
Joel Countryman of Sedona Sound Healing Tribe is our amazing didjeridoo player. He is world-renowned for his unique style of playing two didgeridoos simultaneously. The binaural beats and resonant frequencies that Joel creates with his unique style of playing are catalysts for recipients to relax, revitalize and rejuvenate. Joel is the sole proprietor of JoL Didjeridoos©, hand-crafted didjeridoos, which are unique in construction, design, and sound healing performance.
Cheshire of Sedona Sound Healing Tribe is an herbalist, intuitive Tarot reader and sound healing aromatherapist. Cheshire integrates her Nepalese singing bowls, chanting, and aromatherapy mists to assist in our sound healing baths.