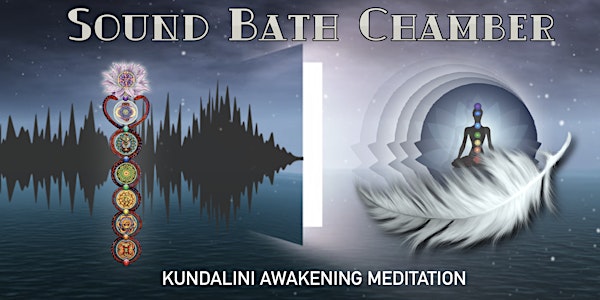 SOUND BATH CHAMBER - KUNDALINI AWAKENING MEDITATION
SOUND BATH CHAMBER - KUNDALINI AWAKENING MEDITATION TIME: 5:00PM - 7:00PM
When and where
Location
Rocky Mountain Goat Yoga LLC 5555 W Evans Ave Denver, CO 80227
Refund Policy
Contact the organizer to request a refund.
About this event
_____________________________________________________________________________________________
LOCATION:
RMGY Studio
5555 W Evans Ave
Denver, CO 80227
_____________________________________________________________________________________________
ABOUT THE KUNDALINI AWAKENING MEDITATION:
What is a Kundalini Awakening? Put simply, a kundalini awakening is a form of energetic awakening that causes us to transform on the mental, emotional, and spiritual levels.
Kundalini is the ultimate life force. Creative power, divine feminine energy. Put simply, it is our "inner fire". So simple, and yet so abstract. Once activated, this energy is felt like liquid fire: electric, timeless, paralyzing.
When we activate this energy, it flows within us resembling the wavy shape of a serpent: curving from the base of the spine, into the gut, then into the heart and into the head.
As the energy flows through this "pipe", it goes through all of our chakras, giving each of them a "boost" as the energy activates them (both kundalini and chakras live in the subtle body), all the way to our head, the crown chakra. It also passes through our nadis (energy "pipes" in our bodies that allow the energy to flow). The result is an expanded state of consciousness.
Join us for a journey into sound and an awakening moment with your Kundalini.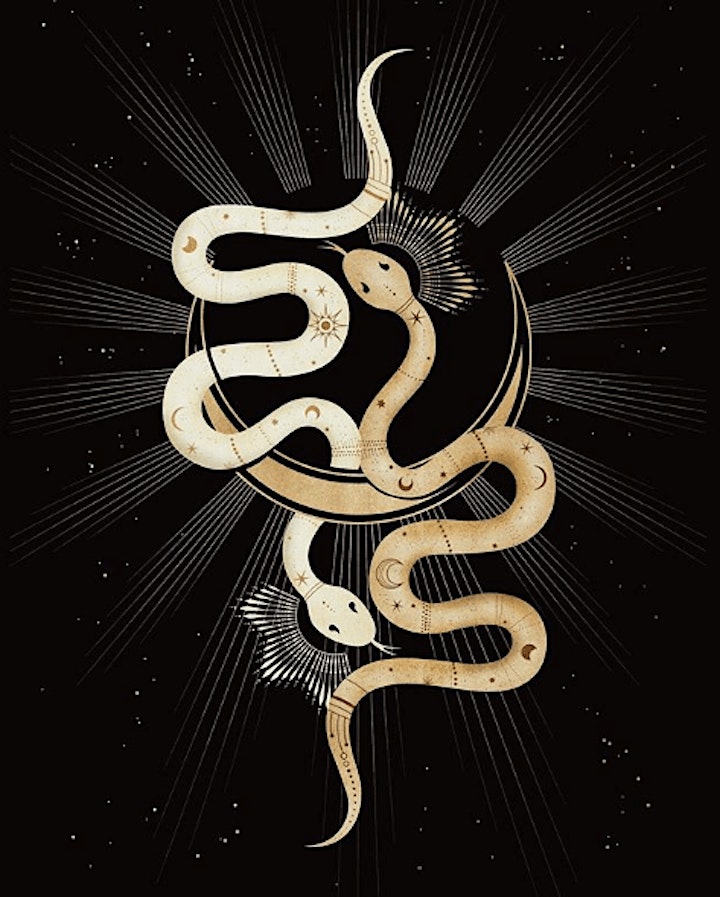 ABOUT THE SOUND BATH CHAMBER:
RMGY was designed in the corner of a sports complex and completely isolated from the outdoors having no windows. The design includes a hard wood floor and 15' vaulted ceilings. The space is sonically perfect for sound bath chamber and meditation because of it's isolated structure.
The space was curated to have a safe and organic vibe. Turkish lamps, crystals and various pieces of wood are spread about the space. Overlooking the energetic items are several paintings and prints by local and national artists. Candles and palo santo are just the items to tie the occasion together.
RMGY is a sacred space used for healing, mediation and yoga. It serves well as a sound chamber because of its unique design. It serves well as a healing space because of the intentions set. It's an all around perfect place to heal and start fresh anytime you need.
The sound chamber is unique because carries sound in an even distribution around the studio space. The length, volume and dimensions are why it works so well! This space is perfect for a group meditation or a solo journey. Get on top of your magic carpet and drift into the ethers in comfort.
RMGY Studio