Sound Bath with Sleep Yoga workshop
About this event
Would you like to improve your sleep ?
Would you like to enhance your immune system?
We invite you to experience the Tibetan Singing Bowls sound bath and Sleep Yoga ( Yoga Nidra) the guided relaxation for healing, relaxation and better sleep.
Lead by Katie the Sound Therapist who has been conducting sound bath session since 2017
Vanessa the certified Yoga Therapist who has been teaching since 2014.
How you benefits from this workshop?
1. Promote better quality sleep
2. De-stress
3. Pain Management
4. Stabilize glucose level
5. Lower heart rate
6. Manifestation
7. Balances our nervous system
8. Regenerate and repair cells

9. Alleviate PTSD ( Post Traumatic Stress Disorder)

10. Decrease Anxiety
8. Improve mood

11. Clarify and execute your purpose 

12. Fusing your consciousness with your powerful subconscious
13. Improve concentration
14. Improve memory and learning power
15. Enhance immune system
Date : 16JAN2022
Time :3:00-4:30pm
Venue : Block A 6-2B, Jalan PJU 1/3B Sunwaymas Commercial Center
Investment : RM157 per person
Bank : RHB Bank
Account number : 21257200002589
*Fee paid is non-refundable
*Please bring your own yoga mat
*Wear comfortable clothes
*You may also want to bring eye pillow, small pillows, blanket
Registration :
shorturl.at/knvB6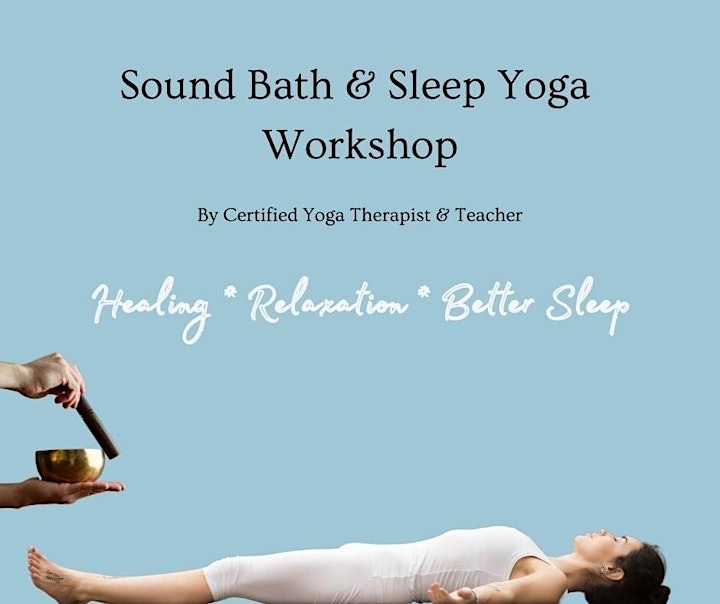 Organizer of Sound bath and Sleep Yoga workshop