SoulQI ™ Sessions

Wednesday, December 7, 2016 from 10:00 AM to 4:00 PM (EST)
Event Details
Transformations
with
Rev. Ojela Frank, MSC, LMT
AUMAKHUA-KI ® Grand Master
ENERGY ACTIVATION    ♥    SOULQI ™ RESONANCE    ♥    INTUITION  
OFFERING LONG-DISTANCE SESSIONS for DECADES
Remote SoulQI ™ Sessions are available for distant clients. Each SoulQI ™ session includes  a Soul Mantra Reading and a Sound Healing.
Discover your SoulQI ™ Resonance.
Raise your Altitude of Concsiousness
Increase Intuition.  Gain more awareness.
Enjoy more powerful Energy Meditation sessions.
SOULQI ™  READING:  $100     
(Receive a QiEmpower ™ Mantra based on your soul frequency and a Sound Healing session.) 
SOULQI ™  SESSION:    $150    
(Soul Mantra Reading & a Sound Healing session with an AUMAKHUA-KI® Energy Activation)   
SOULQI ™  SESSION  & AUMAKHUA-KI ® PENDANT:    $175
(Soul Mantra Reading, Sound Healing session with an AUMAKHUA-KI® Energy Activation AND a quartz crystal pendant encoded with AUMAKHUA-KI® Symbols and your unique QiEmpower ™ Mantra).
Appointmennt times are available from 10 AM - 4 PM (ET).
Sessions are 30 - 45 minutes. You will receive an email from our office to schedule your appointment for the day of your choice.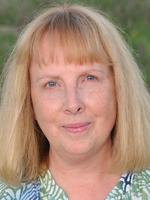 Ojela Frank, MSC, LMT has been active in the healing arts for 47 years. As a Teacher, Author, Energy Healer, Spiritual Awakening Coach and Initiation Master, Ojela has inspired thousands through her sessions, seminars and books on healing and personal growth. Ojela is creator of AUMAKHUA-KI® Energy Healing & Meditation. 
Sessions are offered weekly. Ticket sales end 5 days prior to date of your session. We will schedule your appointment time after Eventbrite confirms your session payment. You will receive instructions on how to prepare for this transformational session. If you are attending this session online with Ojela, she will email you link to the web chat room before session begins.  If you want to schedule your SoulQI ™ session on a different week day, call our office and register by phone with a credit card. Our phone number is: 352-239-9272.
Also available:
SoulQI ™ for Twin Flames. A Soul Union ceremony is is scheduled for each person after they did a SoulQI Reading with Ojela. Preparations is required for this session.  $200.
SoulQI-KA ™ Empowerment -- This advanced energy activation & initiation is for AUMAKHUA-KI®  Energy Healing 4 graduates. (Session fee is included in the AKEH4 class price.)
SoulQI-KA ™ EMPOWERMENT for Twin Flames. A Soul Union empowerment is available for Twin Flames who are AK Energy Healing 4 graduates that were initiated into their Soul Core resonance.  $300.
Click Here to get Ojela's free book download: Energy Healing Concepts.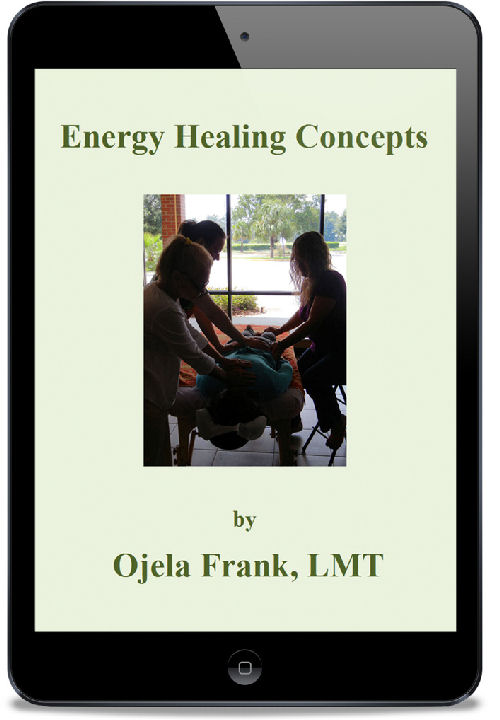 © 2014. Ojela Frank  
When & Where

GLOBAL (ZOOM Web Chat session)




Wednesday, December 7, 2016 from 10:00 AM to 4:00 PM (EST)
Add to my calendar
Organizer
AumaKhua-Ki ® International
AumaKhua-Ki ® Energy Balancing & Meditation. Discover how to raise your Altitude of Consciousness. AumaKhua-Ki ® is a high-frequency energy experience. All can benefit from these relaxing and therapeutic sessions. Energy balancing for family, friends, clients and pets.
We offer courses for quantum transformation. Some of our courses include: AumaKhua-Ki® LEVEL 1, 2, 3 & 4, AK Energy Master and AK Instructor Certifications. We also offer classes in Meditation & Breathwork, Qigong, Rebirthing and REIKI  (Levels I, II & Master Certification). Our headquarters is located in Ocala, FL. We also offer Online Distant-Learning and teleseminars. We are looking for people & organizations to host us for seminars. Some of our workshops are located in Florida, Illinois and North Carolina.
For more details, please visit our website and subscribe to our free eNews mailings. 
                     www.AKheal.com