Description
SoulPlay Festival (previously Ecstatic) is back with 4 full days of workshops including heart-opening connection, blissful dance, invigorating yoga, and much more. June 8-11, Lair of the Bear, Pinecrest, CA. More info at www.soulplayfestival.com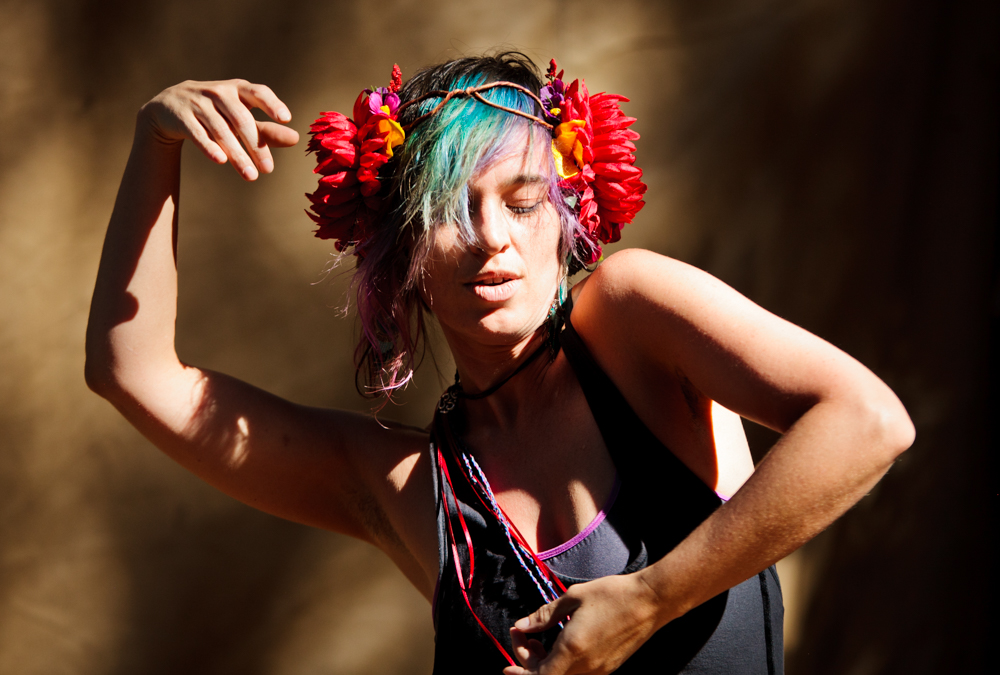 (photo: Margot Duane)
4 Days. 50 Presenters. 60 Workshops. All-Inclusive Experience.
SoulPlay is 4 full days of Dance, Connection and Nature. Well-known facilitators, practitioners and speakers will present 60+ workshops including Contact Improv, Ecstatic Dance, Yoga, BioDanza, Authentic Relating, Tantra, Massage, Meditation, and more! Get inspired by live musical performances by the fire or relax with friends in our warm and hot pools. SoulPlay is about experiencing life in its fullest glory.

Some of the best presenters around will be joining us:
• Tyler Blank – Couples Yoga and Partner dance
• Devorah Bry – Feminine-Masculine movement
• Caroline Carrington – Dark Pink Puja
• Ambika Daniella Cotreau – Body Temple Yoga
• Ashley Apple – The Power of Pleasure
• James Kapicka – Yin Yoga Couples Massage
• Krista Love – Yin Chi Flow Yoga
• Monique Darling - Official Cuddle Party
• Peter Petersen – Qigong Dance Flow
• Lucid Dawn – "Naughty" Yoga
• Benjamin Pixie – Bees and Plant Medicine
• Evalena Rose – Love Journey Tantra
• Pauline Valvo – Human Awareness Institute (HAI)
• Dereca Blackmon – Reverend and Diversity Expert
• Philippe Lewis – Exquisite Love Coaching
• Raina Satori – Contact Improv
• Reid Mihalko – Energetic Sex
• Wren LaFeet – Cocrea partner dance
• Shantala Davis – Kinetic Intimacy dance
• Michael Gelbart – Navigating difficult conversations
• Eileen Barker – Zegg forum and Forgiveness
• Amanda Elo'esh – Break through to Success
• Kellita Maloof – The Showgirl Shaman
• Chef-Jillian Love – Raw Vegan Chef
• Fred Burks – Ecstatic Breathwork
• Amber Deylon – The Naked Divine
• Wayne M. Levine – BetterMen Coaching
• Jacia Kornwise – 5Rythms
• Laura Camner - Aquatic Bio-Danza
• Serena Scaglione – Acroyoga
• Scott Catamas – Advanced Communication
• Emily Orum – Advanced Communication
• Buster Rådvik - AUM Meditation

Incredibly soulful live music sets:
• Trevor Green
• Mikey Pauker
• Cavegreen
• Sasha Rose
• El Dub Music
• Nona Fender & the BEnders


EPIC Ecastatic Dance DJS:
• Ryan Herr
• Sasha Rose
• Jordan Hansell (Geomatrae)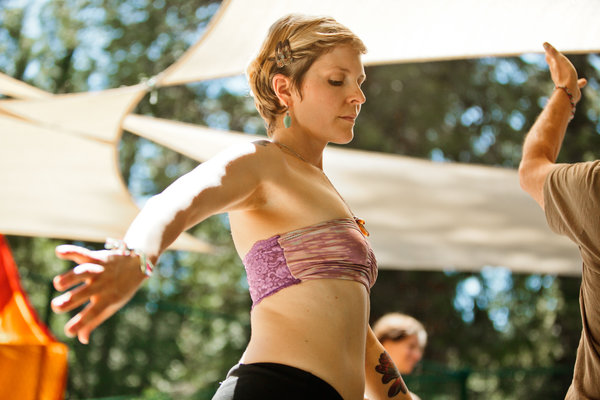 (photo: Margot Duane)
60+ workshops in 7 activity areas:
Soulplay Chalet - Build intimacy through genuine communication, heal past wounds and deeply connect with one another.
Spirit Cove - Dive deep into the inner realms of yourself. Meditation, self-reflection, breathwork and healing are found here.
Touch Temple - Explore the magic of human touch. Experience the ebb and flow of energy as it moves through us.
Ecstatic Ballroom - Shake your body in delight and awaken your soul. Learn different modalities of movement and share your happiness with the world.
Sacred Fire Theatre - Let the divine sounds and words nourish your being as you receive beautiful love offerings from our sacred performers.
Wisdom Corner - Expand your mind and learn about different topics that can be beautifully integrated into your life.

Noa's Oasis - Chill yourself in the sparkling blue waters during the day. Create special moments with friends in the hot tub at night.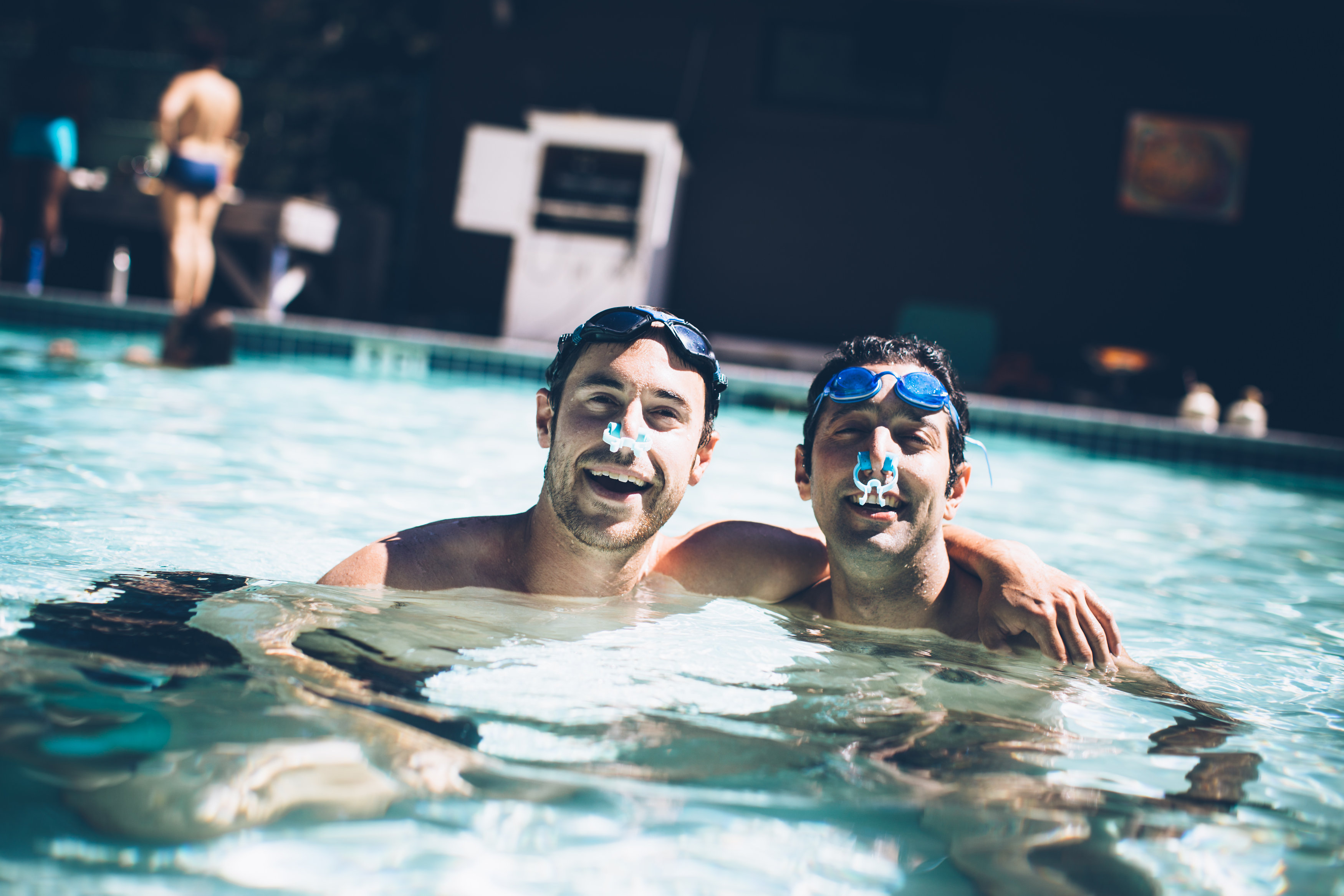 (photo: Marissa Pfenning)
Not feeling like entering a workshop? No sweat!
In addition to the workshop areas you will have access to an open pool, hot tub, SoulPlay marketplace (vendors), hiking trails, lake nearby with canoeing (extra cost), spa with massage therapists (extra cost), and more.
With your purchase you will receive:
Admission to SoulPlay Festival 2017

Full access to all live shows, ecstatic dance journeys, yoga sessions and workshops (subject to space limitations)

Bed(s) in a shared / private Tent Cabin OR space for camping your own tent

Two meals a day (lunch and dinner)

Access to pool area (warm and hot pools)

Additional surprises!
Car or RV parking permits are required and are puchased separately form your tickets. You must have a car/RV permit to enter the venue with your vehicle.
Your ticket does not include transportation and additional offerings such as snacks and beverages between meals, private massage treatments and private coaching sessions.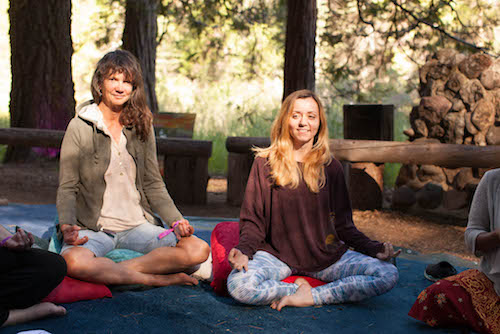 (photo: Margot Duane)
Accommodations
There are several options for accommodations at SoulPlay Festival:​

1. Shared Tent Cabins - Shared cabins will accommodate 4 to 6 people. The cabins include simple camp beds, a shelf, a lamp, and an electrical outlet. Upon the purchase of your ticket, you will have the opportunity to state with whom you will be sharing your cabin. If you do not have a preference, you will have the opportunity to meet new friends in your cabin. YAY!​

2. Own tent - You are more than welcome to bring your own tent and camp on the grounds. There is ample space for camping.

​3. Private Tent Cabins - Private cabins for couples are available for purchase on ticket page. Simply choose the Private Cabin option (this includes two tickets).

​4. RV - If you wish to stay in your own RV, you can! You must purchase a separate RV pass from the ticket page in addition to your regular ticket.

We are assigning everyone to cabins either based on the preferences stated on your purchase form or randomly (if you did not state preferences). You will receive your cabin assignment at registration when you arrive. If you are unhappy with your assignment, there will be a staff person at registration that will help accommodate your requests.

Bedding will NOT be provided. Please bring your own bedding, pillows, blankets, sleeping bags, etc.

Hot Water Showers and bathrooms are available throughout the venue. Please bring your own toiletries and towels.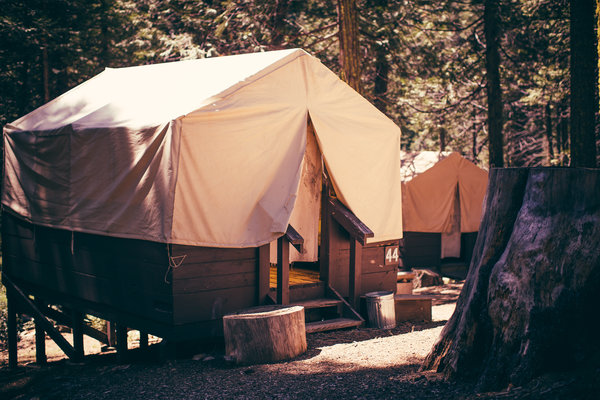 (photo: Marissa Pfenning)

Food
Our lovely kitchen staff will be providing healthy meals for us to nourish ourselves. Your ticket includes 2 meals a day (lunch and dinner). Meal times will be published at a later date. You may state your meal preferences when you purchase your ticket.
We will have a store, snack bar and coffee shop available for those of you who need a little something extra.
These items will be offered at an additional charge.
Facilities
Our camp at the Lair of the Golden Bear includes various amenities that we will have access to for the entire weekend. These include:
Pool

Heated kiddie pool (aka Hot Tub)

Newly renovated bathrooms and showers

Dining hall

Snack bar (additional charge)

Coffee shop (additional charge)

Healing space / Spa for massage and other treatments (additional charge)

Amazing hiking trails

Pinecrest Lake nearby with Canoeing
Lair of the Bear website: http://alumni.berkeley.edu/lair/general-information/about-lair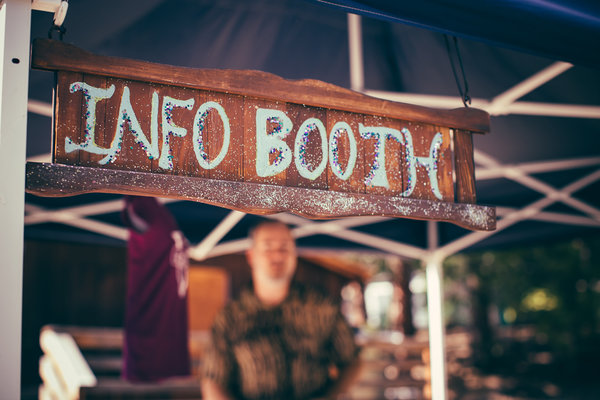 (photo: Marissa Pfenning)
FAQs
(more detailed information at www.soulplayfestival.com)
Festival Hours
Gates will open for registration 1pm on Thursday, June 8th. There is no option for early arrival.
Workshops will start 3pm on Thursday, June 8th and will end 5pm Sunday, June 11th.
There will be no workshops /activities during 1am-7:30am each night.
We must vacate the premise by 6pm, Sunday, June 11th. There will be no option to stay on premise after the event is over.
What to bring? What not to Bring?
Bring:
Bedding - sheets, pillows, blankets (or sleeping bags). It can get pretty cold at night due to the elevation (avg. night temp in June - 50 degrees). Please plan accordingly.

Warm clothes for the night time!!

Yoga mat - if you have one

Bathing suit, sarong, towel, flip flops, sunscreen. Yes, we have a pool (and a hot tub!).

Headlamp or flashlight for walking at night.

Musical instruments - you never know when you'll walk into an impromptu jam session!

Your authentic self

Yummy snacks and refreshments to keep you energized throughout the day.
Not to Bring:
Pets - As much as we love them, please leave Pooch and Purr at home.

Cynical comments

Camp stoves

Alcohol and other mind-altering substances
Age requirements
The programming at SoulPlay 2017 will not support the participation of children under age 18. We intend, in the future, to build a more comprehensive program to allow for families to participate.
ADA accessibility
Unfortunately, the venue cannot support wheelchair access due to the nature of the terrain. However, some cabins are available for people who can walk with the assistance of a cane or walker. For specific inquiries regarding ADA accessibility please contact info@soulplayfestival.com .
Cancellation policy
Life happens! You're so clear you want to be there, and yet something pops up. We get it. At the same time, we know you understand the challenges of planning a live event.
You are always welcome and encouraged to transfer your ticket to someone else.
If this is not possible, and you feel you must cancel your ticket, our refund policy is as follows:
- 4 weeks or more before the event, we'll refund you 80%
- Between 4 weeks and 1 week before the event, we'll refund you 50%
- 1 week before the event there are no refunds.
Any questions about refunds or tickets shall be directed to tickets@soulplayfestival.com
"You already are the light at the end of the tunnel. You already are the wisdom, you already are the peace, you already are the joy. You already are awakened, you already are perfect. All that's left is for you to discover that you are."
_Teal Scott_