Description
We are excited to announce our 2nd Annual SoulPlay FallFest!
FallFest will offer 4 full days of workshops including heart-opening connection, blissful dance, invigorating yoga, and much more. September 13-16, Lair of the Bear, Pinecrest, CA. More info at www.soulplay.co/fallfest

SoulPlay FallFest is a multi-day conscious gathering focused on heart-opening connection, personal expansion and blissful dance. We come together after the long summer to integrate our experiences and lessons into our lives.

Together we will dance, laugh, cry and celebrate all that this life has to offer. World class presenters will facilitate workshops in Dance & Movement, Intimacy & Communication, Yoga, Inner World Explorations, Creativity & Play and many others. We will also enjoy a diverse range of live musical offerings, to shake our bodies and tantalize our souls.

Families with children are encouraged to particpate in this glorious gathering so we can usher the next generation into a world of respect, compassion and love.

Come join this experimental community and let's co-create the world we all want to live in.
Activities will include:
Live music, song circles, drumming, kirtan

Dance and movement workshops

Intimacy & Communication workshops

Yoga, meditation, other energy practices

Creativity, play, theatre workshops

Arts & craft workshop area

Connection workshops

Nature walks, lake excursions

Water play in the pool

Squish areas

Tea lounge
FallFest is a multi-generational event. We are extending the invitation to families with children into our SoulPlay universe. Programming will support humans of all ages. We are excited to welcome the newer generations into our heart-centered way of life!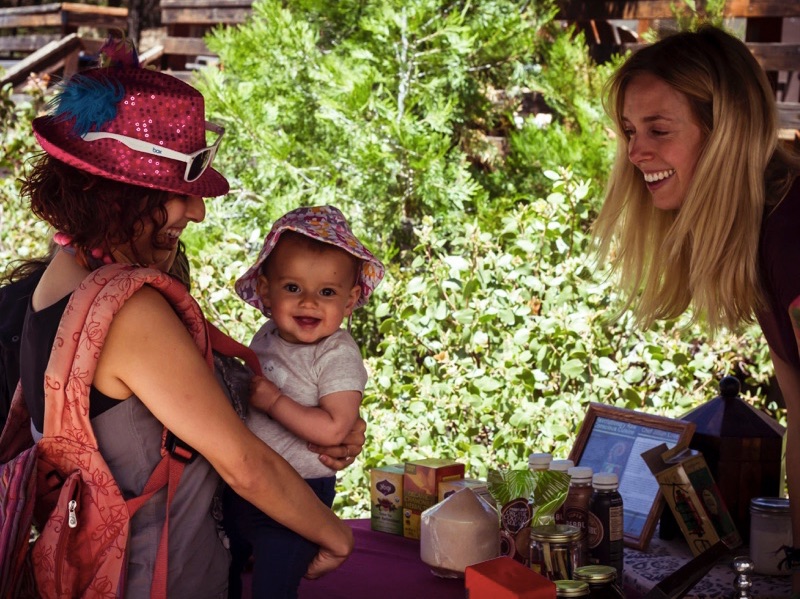 (photo: Alexandra Dubov)
Not feeling like entering a workshop? No sweat!
In addition to the workshop areas you will have access to an open pool, hot tub, SoulPlay marketplace (vendors), hiking trails, lake nearby with canoeing , spa with massage therapists, and more!
With your purchase you will receive:
Admission to SoulPlay FallFest 2017

Full access to all live shows, ecstatic dance journeys, yoga sessions and workshops (subject to space limitations)

Bed(s) in a shared / private Tent Cabin OR space for camping your own tent

Access to pool area (warm and hot pools)

Additional surprises!
Car or RV parking permits are required and are puchased separately form your tickets. You must have a car/RV permit to enter the venue with your vehicle.
Food Not Included.
You are welcome to bring your own nourishment and/or purchase food from our vendors on site.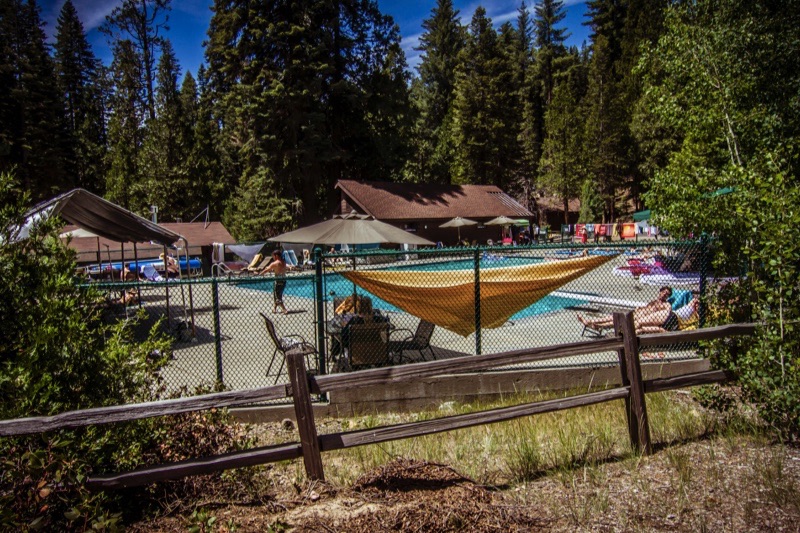 (photo: Alexandra Dubov)
Accommodations
There are several options for accommodations at SoulPlay FallFest:​

1. Shared Tent Cabins - Shared cabins will accommodate 4 to 6 people. The cabins include simple camp beds, a shelf, a lamp, and an electrical outlet. Upon the purchase of your ticket, you will have the opportunity to state with whom you will be sharing your cabin. If you do not have a preference, you will have the opportunity to meet new friends in your cabin. YAY!​

2. Own tent - You are more than welcome to bring your own tent and camp on the grounds. There is ample space for camping.

​3. Private Tent Cabins - Private cabins for couples are available. To secure a Private Tent Cabin, you must purchase 2 tickets + the "Cabin Upgrade" option on the ticket page.

​4. RV - If you wish to stay in your own RV, you can! You must purchase a separate RV pass from the ticket page in addition to your regular ticket.

We are assigning everyone to cabins either based on the preferences stated on your purchase form or randomly (if you did not state preferences). You will receive your cabin assignment at registration when you arrive. If you are unhappy with your assignment, there will be a staff person at registration that will help accommodate your requests.

Bedding will NOT be provided. Please bring your own bedding, pillows, blankets, sleeping bags, etc.

Hot Water Showers and bathrooms are available throughout the venue. Please bring your own toiletries and towels.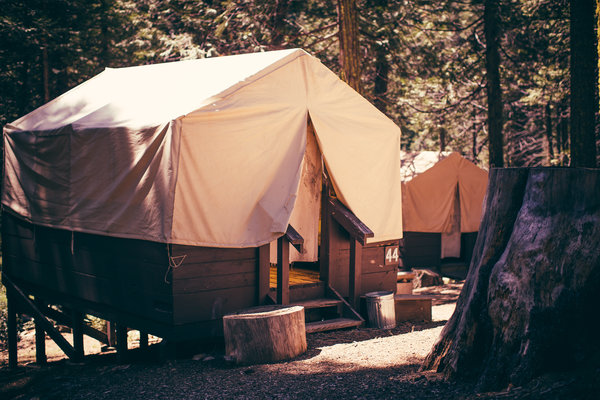 (photo: Marissa Pfenning)

Venue
Our camp is in Camp Blue at the Lair of the Golden Bear, Pinecrest, CA. Link to google map.
Located just three hours east of the Bay Area at 5,600 feet in beautiful Pinecrest, California, the Lair's fresh air, sunshine, and surrounding natural beauty provide SoulPlay FallFest with an amazing mountain playground.
Lair of the Bear website: http://alumni.berkeley.edu/lair/general-information/about-lair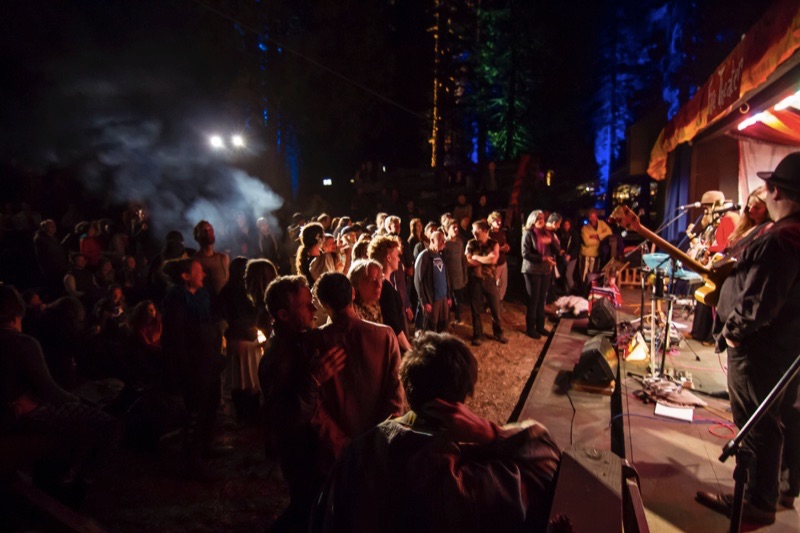 (photo: Alexandra Dubov)
FAQs
Detailed information at www.soulplay.co/fallfest/faq

Family Friendly Event!
We are excited to invite families with children to our SoulPlay event!
The programming will support the participation of children under age 18.
Admission for children under 12 is complimentary, though you still must register their ticket.
Adolescents between 12-18 get a special discounted rate.
What to bring? What not to Bring?
Bring:
Bedding - sheets, pillows, blankets (or sleeping bags). It can get pretty cold at night due to the elevation. Please plan accordingly.

Warm clothes for the night time!!

Yoga mat - if you have one

Bathing suit, sarong, towel, flip flops, sunscreen. Yes, we have a pool (and a hot tub!).

Headlamp or flashlight for walking at night.

Musical instruments - you never know when you'll walk into an impromptu jam session!

Your authentic self

Yummy snacks and refreshments to keep you energized throughout the day.
Not to Bring:
Pets - As much as we love them, please leave Pooch and Purr at home.

Cynical comments

Camp stoves

Alcohol and other mind-altering substances
ADA accessibility
Unfortunately, the venue cannot support wheelchair access due to the nature of the terrain. However, some cabins are available for people who can walk with the assistance of a cane or walker. For specific inquiries regarding ADA accessibility please contact info@soulplayfestival.com .
Refund policy
No Refunds at all.
You are always welcome and encouraged to transfer your ticket to someone else.
Any questions about refunds or tickets shall be directed to tickets@soulplayfestival.com