Description

Join us for an epic evening of Dance, Connection, and Celebration!
Whether you attended SoulPlay Festival or not, come experience the afterglow of the magical weekend experienced in Pinecrest!

Reconnect with fellow SoulPlay goers or meet new friends. Come drop into your body, open your heart and let your true self-play among kindred souls.
Activities will include:
- Live Interactive Performance by Nona Fender & the Benders
- Ecstatic Dance by Ra So
- Playful Contact Intro by Matthew Cavanna
- Soulful Connection Workshop by Romi Elan (SoulPlay Founder)
- Sound Immersion Experience by Danny Goldberg
- Tea Service by Immodestea
- Massage by Joanna Burgess
- Raw Vegan Cuisine, Snacks, and Beverages by Chef Jillian Love
- Cuddle space
Tickets:
Online Sliding Scale - $20-$35
There are 3 price options. Please select the one that best reflects your financial ability. Your generosity helps support those who are less fortunate.
At the Door sliding scale - $30-$40
Come prepared to let loose, express yourself fully, and drop into delightful connections with other humans.
Raw Vegan Cuisine by Chef Jillian Love - Blue Plate Special $10
Zucchini Pasta with Sundried Tomato Sauce and Crimini Mushrooms and Cashew Parmesan Crumble
Cesar Salad with Persian Cucumbers, Baby Tomato, Olive Medley, Hemp Hearts and Capers
Also available:
Young Coconuts with Superfood Boosts
Hot Teas
Blue Lotus Chai
Delicious Raw Desserts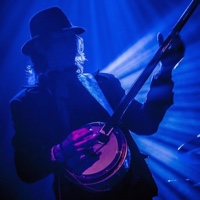 Nona Fender & the Benders is a live music & movement class-act. It is sonically elevated by EEnor, a live rhythm section & electronic elements. The Benders raucous whimsy carries you high & low in waves of musical ecstasy, deep reflection, & down & dirty playful wildness. Eenor is a multi-instrumentalist, songwriter, producer, & performer who's received enthusiastically around the world w/ Plainfield, Ali Akbar Khan, Les Claypool's Frog Brigade, Beats Antique & The Yard Dogs Road Show. The Benders will be weaving a magickal musical carpet for SoulPlay that everyone can roll around on each other as a preface to the ecstatic dance party. Playful movement will be suggestively led by Nona Fender to get things all refreshed after a long day of expansion and juiced up for a sweet night of deepening. http://www.eenor.com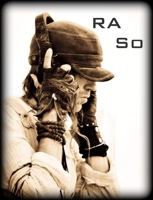 A Ra So set is a journey through the archetypes of human consciousness, peppered with subtlety and meaning… at once, touching the eternal and embracing the humanity that lies within every heart. With an ever-present attention on the pulse of the dance floor, the music he produces and plays is an auditory expression of the love, compassion, and emotion we experience day-to-day. Expect a journey through many layers, genres, and tempos. And prepare to be engaged through mind, body, and spirit in waves of rhythm and bass, harmony and melody and auditory love. soundcloud.com/ra-so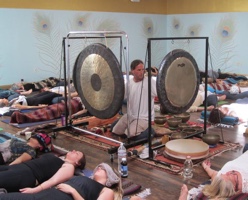 Danny Goldberg offers the Sound Immersion Experience with Gongs & Singing Bowls & is the producer of: Sacred Sound Circle- Santa Cruz. Weaving the sound vibrations of Gongs, Singing Bowls, Drums, Chimes, Native Flute & a variety of other instruments can provide channels for release, opening & transformation while tuning your vibrational frequency. Danny shares these sounds in collaboration with Yoga, Meditation, Qigong & Breathwork. The Sound Immersion Experience with Danny Goldberg presents a monthly 90-minute session for Stanford University's Health Improvement Program as well as at many yoga studios & healing centers throughout the Bay Area & Santa Cruz. www.DannyGoldberg.org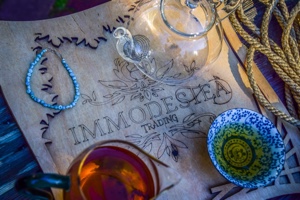 Immodestea brings people together to learn in playful ways, and few things connect people quite like tea. They will be bringing cuddly vibes and some delicious teas from their Tea Master Club to indulge in throughout the evening. https://immodestea.com/