Description
MAJOR UPDATE!!!


TWO EVENTS, ONE WEEKEND!
The full talent lineup for our TWO events are below! The first is our 8th Annual SOULNIC Music Festival on SATURDAY JUNE 30th, followed by The Official SOULNIC Day After Party & Fundraiser on SUNDAY JULY 1st.
TICKETS
Although SOULNIC is a FREE event, we have provided options below for attendees to reserve canopies in prime locations. ADDITIONALLY, paid tickets for our Fundraiser the following day are also available below.


SATURDAY, JUNE 30
LOCATION: HANSEN DAM
ALL AGES
RESERVE YOUR OWN CANOPY IN A PRIME LOCATION BELOW!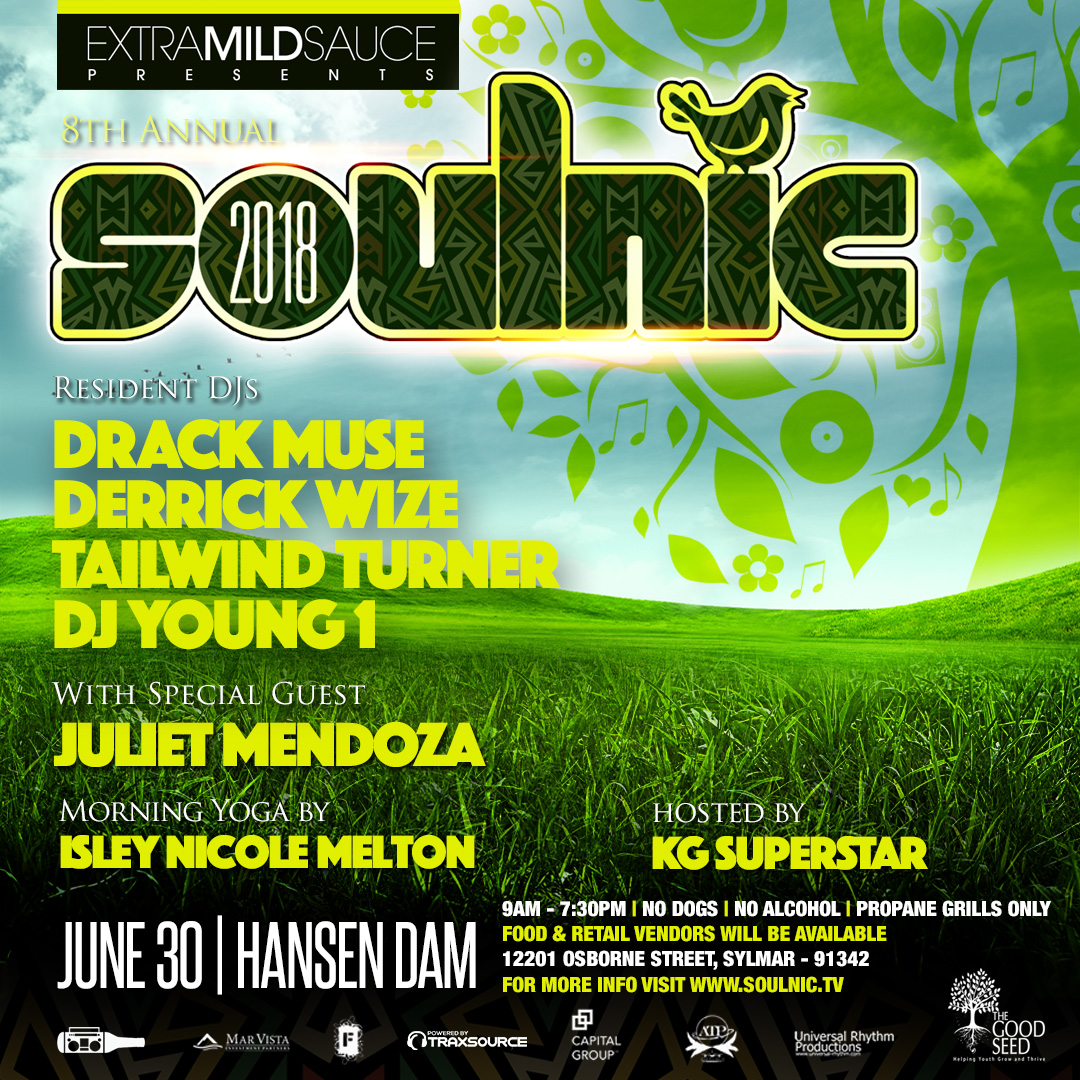 SUNDAY, JULY 1
LOCATION: A-LIST MUSIC & CO.
423 E Washington Blvd
Los Angeles, CA 90015 (DOWNTOWN)
AGE: 21+
Artist profiles are available on our website at www.soulnic.tv
LIMITED ADVANCE TICKETS BELOW!!! PROCEEDS BENEFIT THE GOOD SEED.