Description
On April 27th, we invite to join us for a presentation of Lisa Batacchi's work as part of her residency at Work In Progress.
Come learn more about her body of work, theoritical nucleus and art. A site specific installation will be set up to facilitate occasional performances, collective actions and warmth.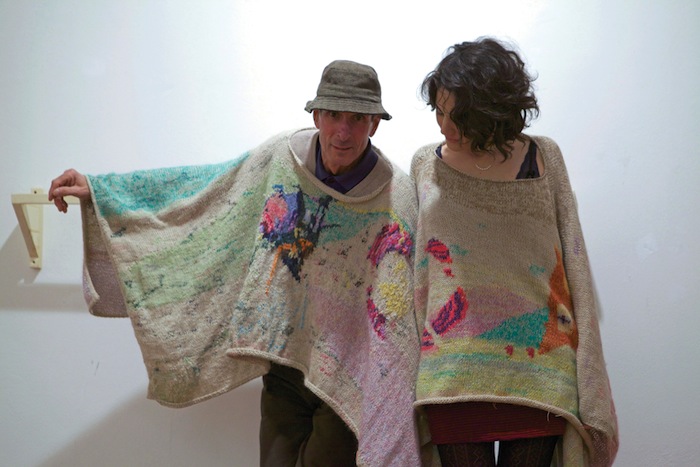 Lisa Batacchi is an Italo-American textile artist and designer based in Florence, Italy. As part of her residency at Work In Progress, Lisa will be showcasing her garments, writings, drawings, videos and photos related to the Soulmates (within time) project, as well as developing new ideas.
Soulmates (within time) is a work in progress nourished over a long period of time by the succession of many coincidences. Born from a dream, it talks about people through things that are worth as catalysts and vehicles of relations.
The artist investigates this way her private life by having an exchange of thoughts regarding the creation of knitwear prototypes with whom she feels in deep affinity. Each pair of garment narrates a connection with coincidental geometric shapes and lines from one another, becoming like devices able to configure a dynamic structure also for other subjectivities. Therefore, at the center is a knitted handcraft and from this fulcrum stories unravel where the private becomes public and vice versa. One way to think of relationships as also of the "product" which in this case is extracted from the rhythms of the fashion system to gain instead the necessary time to "consume" every meeting as an exercise of feeling.
---
Work in Progress (WiP) is a window into the studio practice of contemporary artists and designers that engages the public in a dialogue with the field of textiles.
Visit WiP in the Textile Arts Center Manhattan studio during open hours. Artist hours every Saturday, from 2-6PM.