Description
Learn more about how business can address acute needs such as food security in our community. The Soulfull Project is a subsidiary of the Campbell Soup Company that works to deliver nourishing and wholesome food to all Americans by using the buy-one, give-one model. For every serving of The Soulfull Project's hot cereal purchased, they donate a serving of their 4 Grain cereal to a food bank in that region. Megan Shea, Co-Founder and CEO of The Soulfull project, will share her perspective on the challenges and opportunities for the Project, as well as answer any questions from attendees.
Please register for access to the event. Early bird pricing is available until the week before the event (11:59pm on May 10th). See below for Megan's full bio, and we hope to see you there!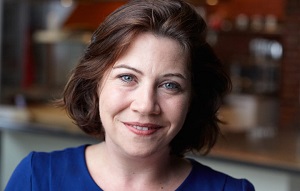 Megan Shea Bio
As the Co-Founder and CEO for Soulfull, Megan is tasked with bringing The Soulfull Project to market and combining both purpose and business. Since receiving her MBA, Megan has spent the past eight years in a variety of marketing roles at Nestle USA in Los Angeles with a focus on kids' beverages and at The Campbell Soup Company in Camden, NJ working in innovation.
Megan has a Bachelor of Fine Arts from Carnegie Mellon University and an MBA from The University of Chicago Booth School of Business. Megan lives in New Jersey with her husband and two children. After years of living in Los Angeles, her family is still amazed by snow and rain.