Description
SOULFUL STRENGTH SUMMIT™
Coming to Portland, OR!
SATURDAY, AUG 19, 2017, 10:30 AM – 5:30PM
& SUNDAY, AUG 20, 2017, 9:30AM – 4:30 PM
---
A Brilliant NEW Vision for Inspiring Holistic Health & Vibrant Energy Through Living a Truly "F.I.T." Functional, Intentional, Therapeutic Life!
Discover a mind-body connection designed to ignite your spirit, empower your mind, and motivate you to strengthen your body every day.
If you're struggling with why you can't just MAKE it happen - whether that's losing weight, improving your health and fitness, feeling more focused and balanced, or even experiencing greater happiness - know that you are NOT alone!
Join Australian Fitness Trainer, Health & Wellness Coach, Mark Moon, and Renowned Energy Healer & Spiritual Guide, Aymey Sangill, for this Inspirational and Interactive weekend of health, wellness and vibrant living!
If you are willing to allow some vulnerability and be open to trying new things, this two-day event will help you find clarity around your present life and create a vision for your next steps to greater health and happiness.
In This Soulful Strength Summit You Will:
Discover realistic techniques that will help you tap into and ignite the internal spark of life you've been missing.
Learn ways to move through your current emotional, energetic and physical blocks.
Custom-design achievable steps that will easily fit into your busy life and strengthen your current fitness goals.
Create a clearer more balanced mindset that will deepen your connection to self and what inspires your energetic spirit.
Uncover what drives your daily mind-body choices. (Hint: It's not willpower!)
But my life is already SO BUSY!
We get it . . . life is busy and you don't always feel motivated for that morning meditation, set of jumping jacks or taking those slow deep breaths in the midst of stressful moments. Yet these may be the very things connected to the healthier, more vibrant, happier you.
So how do I get started?
We believe it starts by learning to live a truly Functional, Intentional, and Therapeutic life that lights up your soul and strengthens your physical body each and every day. We call this, "The F.I.T. Factor" and it's at the heart of the Soulful Strength Summit weekend.
You will learn how to design a clear plan of inspired living by incorporating mindful choices, self-affirming actions, and a daily routine that is rooted in soul fulfillment and physical health.
During this Summit, here are the Top 7 Benefits you'll receive:
Tap into what lights you up from the inside and motivates you to create a stronger mind-body connection.
Custom-design a simple, clear, realistic plan for exactly what you feel you need to create your best self.
Discover how to move through emotional, energetic and physical blocks you've been struggling with.
Identify the soul-crushing beliefs, behaviors and stories that are stifling your daily energy, and discover how to release these from your life, your mind, and your physical body.
Learn innovative tools and techniques that work in sync with how you best accomplish your goals.
Dive deeper into yourself in a safe space, with like-minded individuals where you can play, move and explore what ignites your soul.
Design your best strategy for implementing changes to uplift your spirit, and achieve your dreams of wholeness and full-body health.
And the best part . . . everything you create will be foundational, realistic and immediately applicable to your daily life, because it will all be uniquely designed by and for YOU, along side some of the best experts in their fields!
By lifting you out of feeling "stuck in the muck"…this program has been created to inspire what connects you with your inner spirit, works with your personal strengths, and helps you to create an achievable vision for living a happy, healthy and holistic life.
Are YOU Ready to Experience Some SOULFUL STRENGTH in Your Life? Let's Go!
Get the Tools, Truths and Techniques to inspire a life that lights you up from the inside and shows you how very simple health and happiness can really be.
No matter where you are on your wellness or fitness journey, the Soulful Strength Summit and "The F.I.T. Factor" philosophy, will inspire new hope and build on the incredible strengths you already possess to design a life that fits your vision and your dreams.
Join us August 19th & 20th for this exclusive two-day event. There are only 30 spots available and they WILL fill up quickly!
Not ready to commit just yet? That's ok, no worries! You can connect with us here: https://www.aymeysangill.com/summit. And we will send you more information and exciting updates as we get closer to the summit!
If you're ready to get started and be a part of this exclusive weekend, purchase your tickets before August 13th and SAVE $22 with Special Early-Bird Pricing!
"We're excited for you to begin your journey with us!"
~ Mark & Aymey
---
Mark Moon – Bio: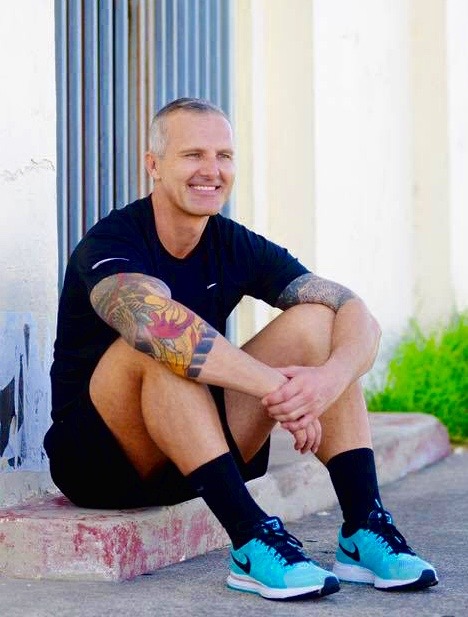 Mark Moon is an Australian Fitness Trainer and a Health & Wellness Coach based in Australia, with over twenty years experience in creating and developing content for the fitness and health industries around the world. With this experience and training across the globe, he inspires others with his relentless energy and passion for fitness and well-being. Mark believes there are 3 Key Areas to Ultimate Health: Mindset, Nutrition and Fitness. Knowing that when these three are in sync, there is no limit to the level of fitness, health and ultimate wellness goals one can achieve.
As a leading expert in fitness and health, Mark has been featured in Australian Men's Living, Australian Golf Digest, Ultra Fitness Magazine, Fitness RX Women, Fitness RX Men, Instinct Magazine, Austin Fit Magazine, Remark Magazine, Body & Soul and Woman's Day Australia. His DVD Collection is available internationally and distributed throughout the U.S. by "Watch It Now Entertainment", who has produced some of the biggest names in fitness such as Bob Harper, Billy Blanks and Jane Fonda. Mark is also a current resident trainer on Jillian Michaels' digital workout platform "FitFusion".
Cert IV in Personal Fitness Training
Certificate in Nutrition & Wellness Coaching
Certified Advanced NLP Practitioner
Website: www.MarkMoonFitness.com
Email: mark@markmoonfitness.com
---
Aymey Sangill – Bio: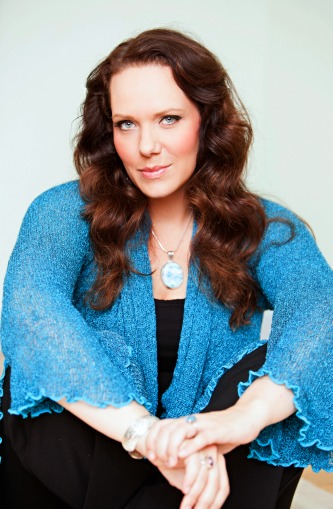 Aymey Sangill is a renowned Energy Healer, Spiritual Guide, Clairvoyant Medium, Writer and Speaker on a variety of topics, including healing energy within and around us to achieve a greater connection, richer clarity and deeper purpose in our daily lives. As a born spirit medium and light worker, Aymey brings her natural skill and intuitive insight to the ancient art of energy clearings and positive life transformations. Based in the Pacific Northwest of the U.S., most of her work is done through distance-healings and readings for her personal clients all over the world. She is well-known for her uplifting, empowering nature, providing wisdom and guidance across any distance with incredible compassion, grace and disarming wit.
With a belief in the power of balancing emotional, spiritual and physical energy, Aymey supports those she works with in clearing away the stuck and stagnant energies in their lives with practical, powerful and divinely guided insights. By raising the energetic vibration of the person she is working with and situation they face, this allows for clearer presence of mind, deeper knowledge of self, and profound energetic healing. Connecting each person with their highest and most divine self. Beyond what most can see, Aymey awakens clarity, inspiration and self-awareness through her extraordinary gifts, allowing you to transcend the past and create a life of purpose, creativity, and vision each and every day.
Energetic Healer & Spiritual Guide
Clairvoyant Medium
Certified Feng Shui Designer
Speaker, Writer & Workshop Facilitator
Certified Hypnotist & NLP Practitioner
M.A. in Counseling Psychology
Website: www.AymeySangill.com
Email: MissSangill@gmail.com