Description
ABOUT THE EVENT
"Soulful Grace" is an exciting, new, musical evening of intoxicating funk, rhythm and blues that features the vocal prowess of three amazing artists, Mr. Rufus "Ray" Jones, Mr. Myron Jackson and Mr. Scott People, presented by Grace United Methodist Church who previously brought you the classical Chamber ensemble, "A Midsummer Night's Concert", "Set The Night To Music" and "Jazz With Grace" featuring the vocal stylings of Susan Grayson Warren.
Rufus "Ray" Jones is a native of Los Angeles and graduate of Hamilton High School's Academy of Music and UC Berkeley. Many have enjoyed the silky, smooth voice of Ray Jones. His repertoire of classical soul, R&B, contemporary and straight-ahead jazz standards keeps his fans mesmerized!
Scott A. People hails from "The Motor City", Detroit, Michigan. He has appeared on stages around the world in productions such as Jesus Christ Superstar, Sunset Boulevard, The Wiz, Dreamgirls and a host of other favorites and original productions. He has worked onstage and in studio with many noted artists such as Stevie Wonder, Don Felder and Michael Buble'. (Sunday Only)
Myron Jackson hails from Cincinnati, but moved to Los Angeles as a child where his true identity as a singer and entertainer was born. Influenced by one of R&B's greatest legends, Bill Withers, Myron feels that his vocal stylings are most akin to Wither's classic, smooth baritone / tenor voice.
Renowned for his melodious voice, Stephen Moore was featured as a guest soloist for three years with the Charlotte (North Carolina) Symphony Orchestra during its Annual Unity Concert. He later performed as lead vocalist with the inspirational gospel group "Allegiance to Christ". Mr. Moore also sang on numerous indie productions for Sony Records, and he performed frequently in the club scene in Los Angeles as an R&B vocalist.
Joining us in the beautiful, intimate, garden setting of a private home overlooking the city is the renowned Byron Smith Trio! You don't want to miss this event, so we look forward to seeing you and your friends at "Soulful Grace"!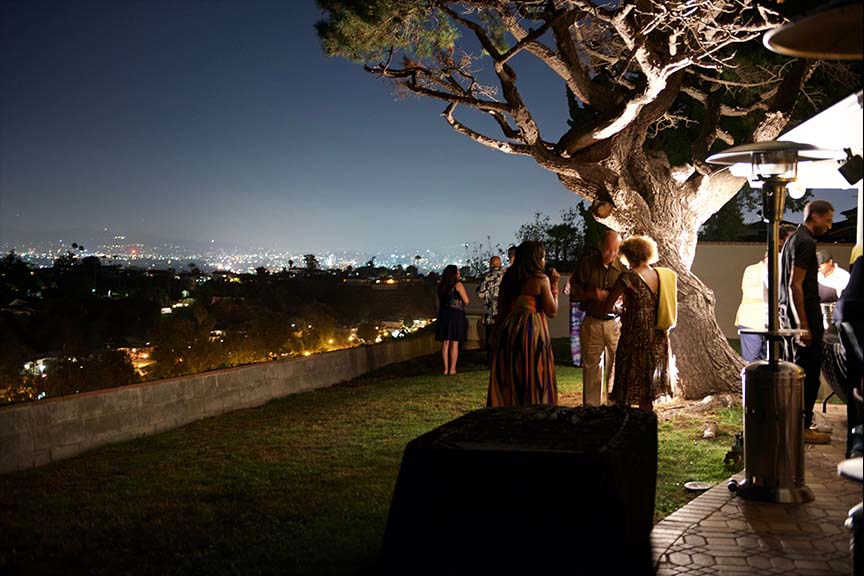 CONCERT DATES
Saturday: August 18 @ 7:00 pm
Sunday: August 19 @ 4:00 pm


ADDITIONAL INFORMATION
What are my transport/parking options for this event?
Ample parking is available at the venue, or free shuttle service will be available 1 hour prior to the event, in 15 minute intervals, at Grace United Methodist Church, located at 4112 Slauson Avenue, Los Angeles 90043.
Where can I contact the organizer with any questions?
Please feel free to contact Diana Andrews at 626.437.5969 or by email at andrews_diana@hotmail.com