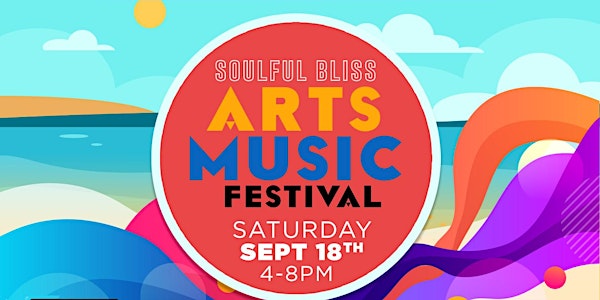 Soulful Bliss: Arts & Music Festival at Spectacle
Late summer night meets music festival. Join this vibrant evening filled with music, food, a Night Shift Brewing beer garden, and more!
About this event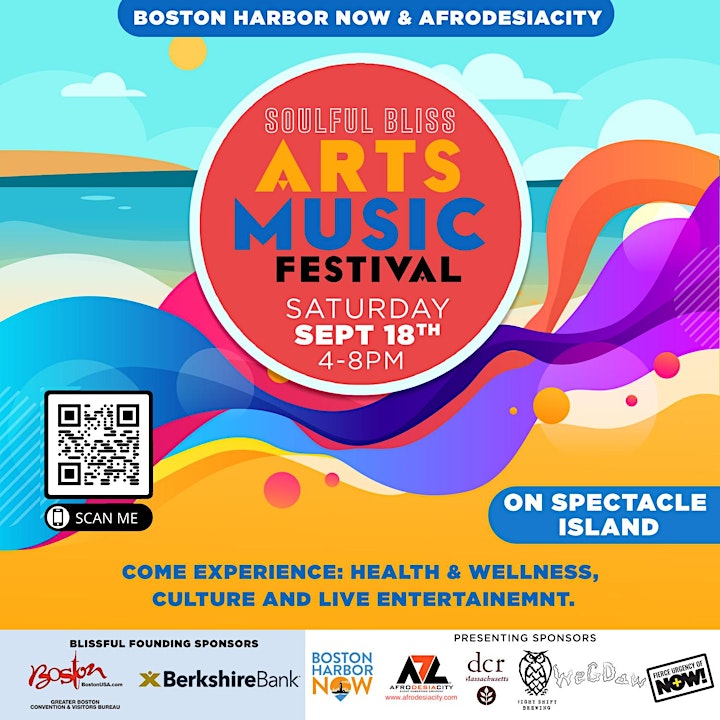 Join Boston Harbor Now and AfroDesiaCity's inaugural art and music festival on Spectacle Island. "Soulful Bliss: Arts and Music Festival" is an artistic movement expressed in various mediums by local artists, bringing a soulful experience to advocate for the arts and music.
Food & Drinks: Be sure to swing by the Night Shift Brewing beer garden where variety of craft beers, Hoot hard seltzers, and craft hard ciders will also be available for purchase. Pack your own picnic or purchase assorted snacks and wraps on the island from the Brato Brewhouse + Kitchen Fall Menu:
Kettle Chips and Dip: Pimento Cheese, Chili, Tarragon - $5
Roasted Pumpkin + Beet Hummus: Feta Cheese, Zaatar Spice, Pita Chips - $8
Lobster Guacamole: Pickled Red Onion, Cotija, Tortilla Chips - $12
The Oktoberfest Wurst: Sauerkraut Braised Bratwurst, Beer Mustard, Pretzel Bun - $9
Buffalo Chicken Salad Wrap: Bleu Cheese, Romaine, Pickled Red Onion, Warm Flour Tortilla - $10
Fall Veggie Wrap: Beets, Roasted Butternut Squash, Apples, Mixed Greens, Pumpkin Seed Harissa, Spinach Wrap - $10
Entertainment: Experience an evening of music, art, wellness, and community with a robust lineup of local BIPOC artists. Ms. Amanda Shea will MC, with live music provided by JB & friends and Shantel C Music, a singer, guitarist, and songwriter. You can also catch a free Cardio Dance class with a TRILLFIT instructor!
Tickets Include:
A round trip ferry ride to Spectacle Island
Live music and arts
Breathtaking sunset views of the Boston skyline
S'mores on the beach
Cardio Dance fitness class with TRILLFIT
After-hours access to the Island, food, and drinks!
Important information:
Guests must arrive at Long Wharf (Gate 3) by 4:00 pm to board the 4:30 pm ferry to Spectacle Island. Please give yourself time to find parking and walk to the dock. The boat will leave *on time* and will not wait for late arrivals.
The ferry back to Boston will depart Spectacle at 7:00pm with a 7:30pm arrival at Long Wharf.
Alcohol is prohibited unless purchased on-island
No smoking
Pets must stay at home
No refunds unless canceled for unsafe weather
COVID-19 Protocols: We are eager to keep our guests as safe and healthy as possible during this soulful experience.
Masks *must* be worn while boarding and disembarking the ferry, and while on the enclosed bottom deck
Please note the entire event will be held outdoors on Spectacle Island, and all guests are strongly urged to stay masked when entering enclosed spaces, including restrooms.
Per CDC guidelines, if you are vaccinated you are not required to wear a mask outside; those who remain unvaccinated must wear a mask. Due to the number of people expected, please use your best discretion and be safe.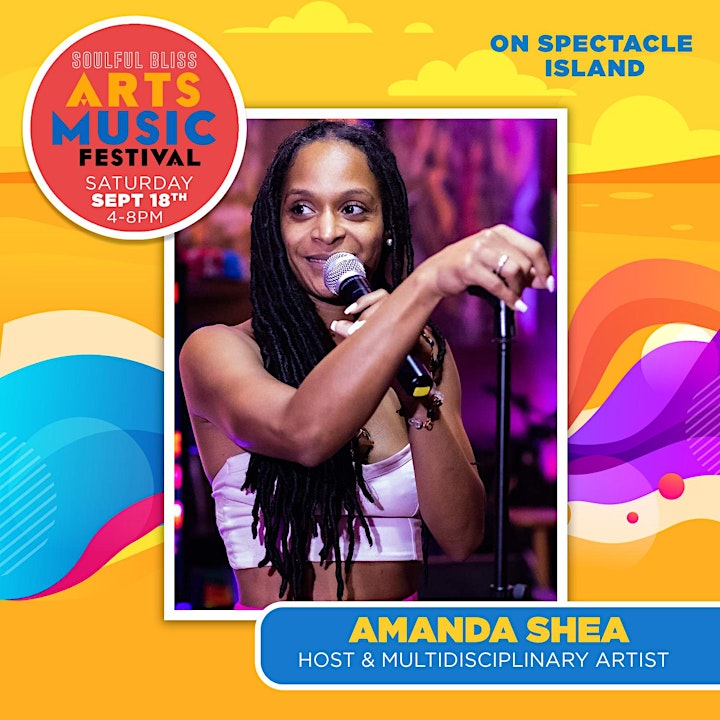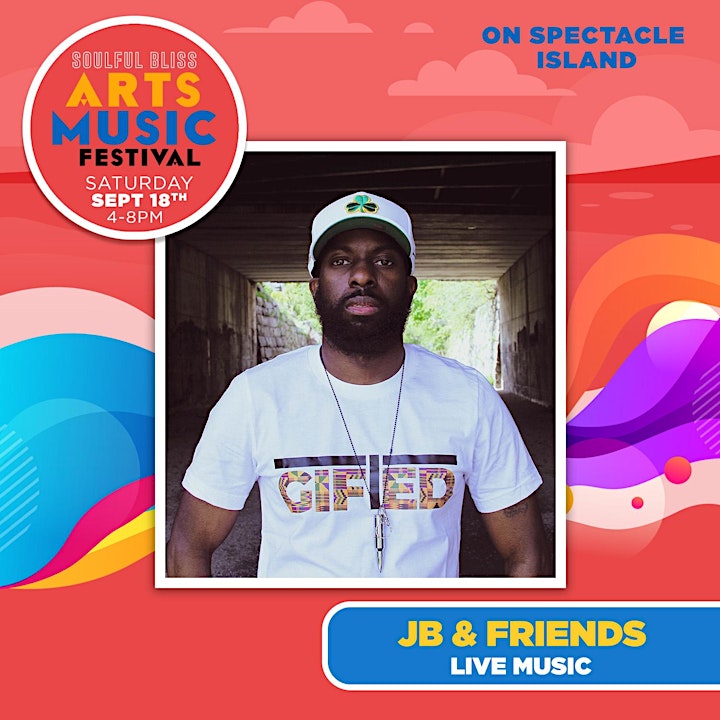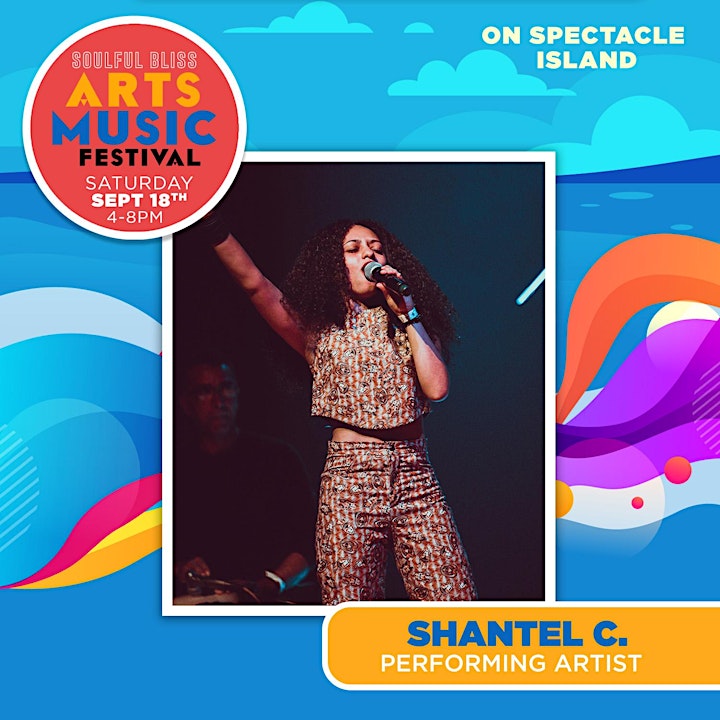 ABOUT THE ORGANIZERS:
AfroDesiaCity™ is a local event and consulting company specializing in live entertainment and special events. We partner directly with artists to elevate your voice and support organizations in producing soulful events. Serving Boston's greater metropolitan area, we offer various artists management, event production, and cultural activation. AfroDesiaCity™ became a dream in 2009. ADC built this enterprise as the sole proprietor to transform the norm into an unparalleled experience. ADC's sexy ambiance speaks a million words of curiosity which create a surreal sound of pleasure. ADC acts as a visionary, community organizer events extraordinaire, connector, and mover, and shaker in the arts community.
We have put together and executed many different types of events such as art galleries, festivals, arts events to engage youth, artist nightlife events, interactive theater experiences, and artist marketplaces. ADC continues to curate and coordinate multifaceted platforms, such as live music events, social gatherings, and celebrations through community engagement. ADC infuses the shapes and textures of allowing all forms of people with an intelligent, innovative, and irreverent sense of soul.
Boston Harbor Now builds on sixty years of collective work advocating for the Boston Harbor cleanup, creating and co- managing the Boston Harbor Islands National and State Park and establishing the Boston Harborwalk. Boston Harbor Now is working to re- establish Boston as one of the world's truly great coastal cities. Everything we do is in partnership with public agencies, communities and private and non- profit partners. We encourage people to explore Boston's waterfront and Islands through promoting and hosting hundreds of free and low- cost recreational, cultural and social events. We partner with the Mass Department of Transportation to develop and advance a Boston Harbor- wide water transportation plan for expanded ferry service. We co- manage and improve visitor experiences of the Boston Harbor Islands National and State Park. We partner with the City of Boston and waterfront communities to prepare for sea level rise while promoting outstanding waterfront open space. We support investment and innovation in Boston's working port to better support our 21st Century maritime economy.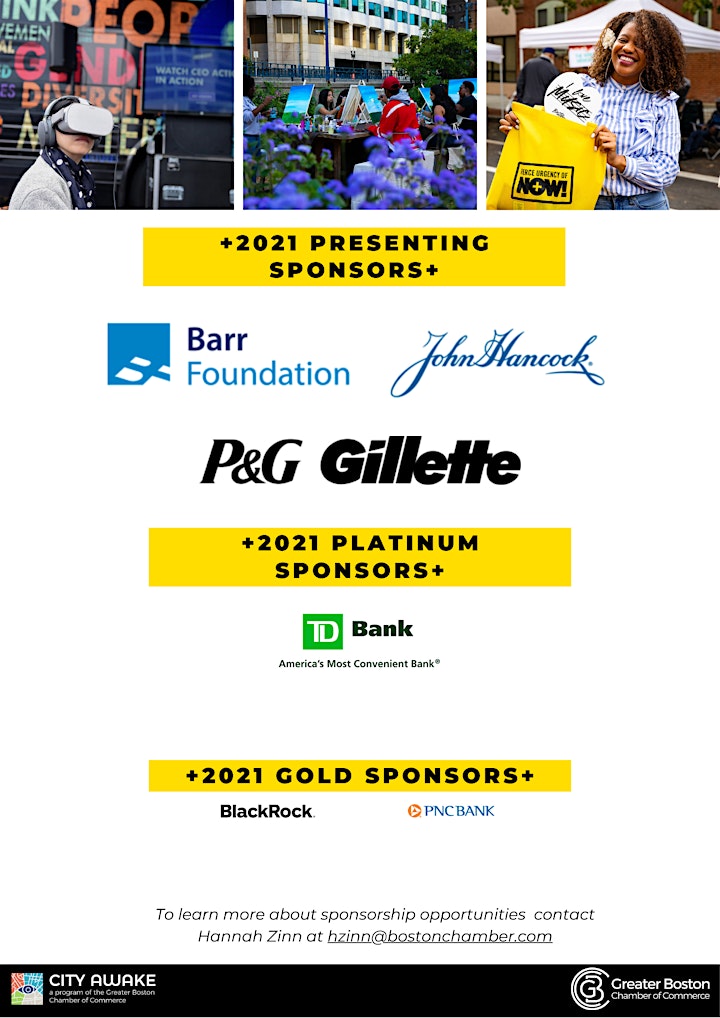 Organizer of Soulful Bliss: Arts & Music Festival at Spectacle
Each year, as a part of City Awake, the Greater Boston Chamber of Commerce's young professional network, we host the annual Fierce Urgency of Now festival in partnership with organizations throughout the Greater Boston region. The festival draws thousands of attendees across five days with over 35 events highlighting the challenges and experience of young professionals of color.
F.U.N. encourages our community to share what steps their company or industry is taking to improve the experience of young professionals of color in Greater Boston. Through our programming we also continue to highlight Boston's diverse neighborhoods, voices, organizations, and perspectives through social, cultural, civic, and community events.