Join us for our May SOULFest Book Club with special guest, author Fay Wolf.
About this event
Fay Wolf is an artist, author and decluttering pro. She founded New Order®, her decluttering business, in 2006, and has since guided thousands of creative folks (and everyone else) toward less inner and outer clutter, more creativity and productivity, and maybe even a happier adulthood.
Fay has a One-Minute Tip video series with Apartment Therapy and has been featured as an expert on OWN Network's Home Made Simple. Her book New Order: A Decluttering Handbook For Creative Folks (And Everyone Else), released by Ballantine/Random House in 2016, has been celebrated in the New York Times, Los Angeles Times, Fast Company, and Refinery29, to name just a few; and Fay was named an official Stylemaker by Better Homes & Gardens, appearing on the cover of their Stylemaker issue. She delivered a keynote at Etsy's first-ever seller's conference in New York City and has also spoken at Soho House LA, Random House HQ, and the National Association of Productivity & Organizing Professionals Conference, among others.
In 2020, Fay launched her first online decluttering course. Based on her book, New Order™: A Decluttering Course for Creatives, Free Thinkers, and Everyone Else allows students to instead learn through interactive video and connect with others around the globe.
As an artist, Wolf digs through her own clutter to release songs and creative projects out into the world. Her sad tunes, available on iTunes and Spotify, have been heard on a long list of TV shows, including Grey's Anatomy and Pretty Little Liars. She's also acted on stages across the United States, and in shows like 2 Broke Girls and Bones. Wolf is a Golden Circle member of NAPO and lives in Los Angeles. Follow her on Instagram @faywolf + @neworderlove.
All things FW: faywolf.com
Decluttering-specific: neworderlove.com
Music-specific: faywolfmusic.com
Join New Order™ Online Course: newordercourse.com
Buy #NewOrderBook: randomhousebooks.com/books/252806
Buy #NewOrderBook in Spanish: oberonlibros.com//libro.php?id=4668113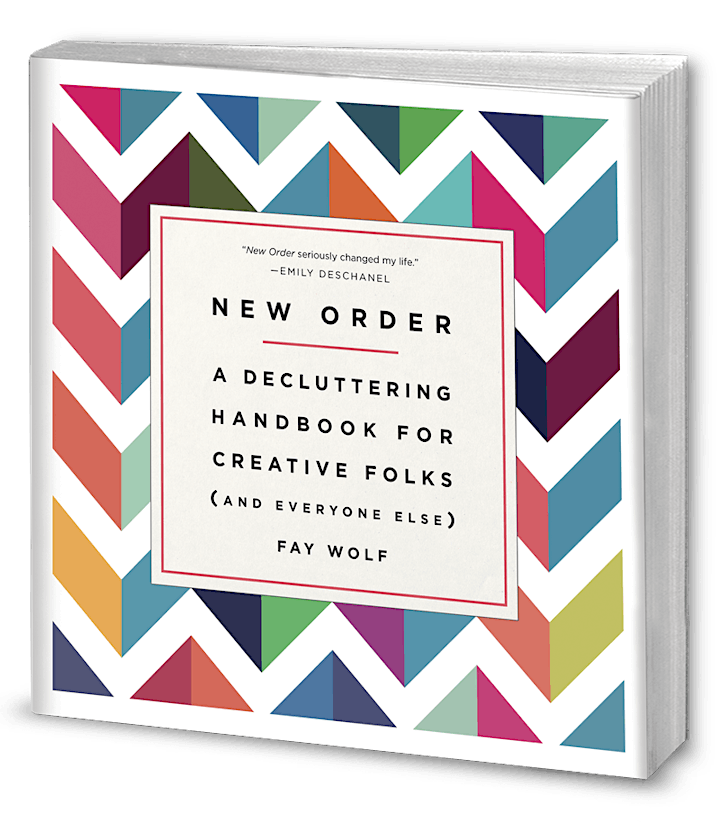 Organizer of SOULFest Book Club: New Order with Fay Wolf