Description
Please join us as we cycle in honor of those who serve. Book your bike and come ride with us at the Bronxville SoulCycle Studio on Sunday, April 2nd. The ride will begin promptly at 2:00PM, so please arrive at least 15 minutes early to check in and set up your bike. The class is 45 minutes and there will be a 30 min reception with refreshments afterwards (optional). Tickets include shoe rental, towel and water. Please email Christine Dowd at Cdowd@bronxvilleschool.org to reserve a specific bike. A bike map is included below. If you cannot attend the ride but would like to donate, please use the donation ticket option. We look forward to breaking a sweat and riding as a pack in honor of those who serve.
"Hearts to Home" is a Bronxville School organization that supports the military and their families for their many sacrifices. All proceeds from the ride will be used to purchase bikes and helmets for children of deployed members of the Armed Services. The bikes/helmets will be presented to the families on Saturday, April 22nd at the USO sponsored event called "Operation That's My Ride" which will be held at the Bronxville School. This event gives us the opportunity to acknowledge the spouses and children of service members in our local community. The children will choose their bike and take it home that day!
*New Riders or New Minor Riders (under age 18): please allow time to fill out a new rider or new minor rider waiver form prior to class*
BXVL Studio's Bike map: Email Cdowd@bronxvilleschool.org to reserve a specific bike number.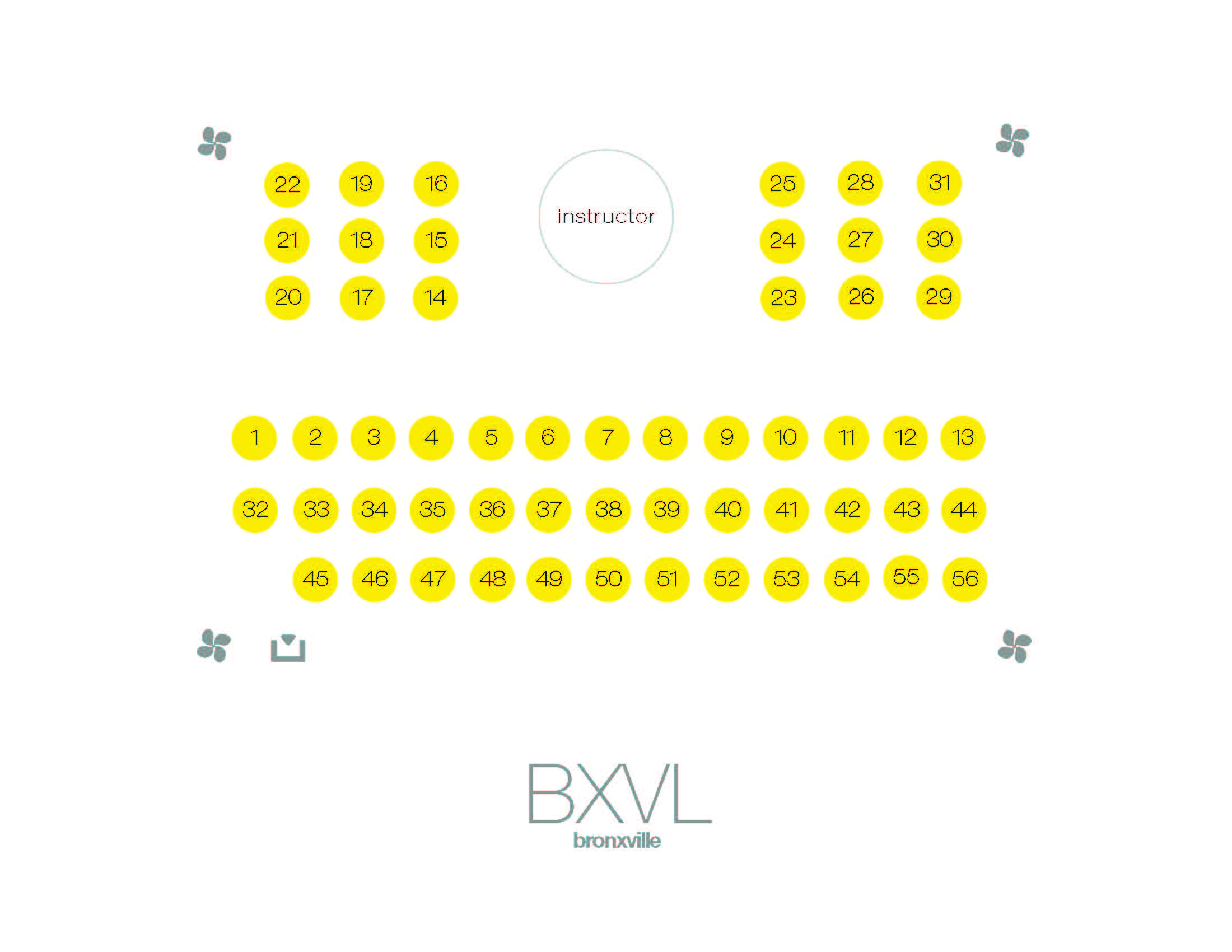 Freedom isn't Free, so ride for those who serve.