"Soulchild" Promotors: TRIBE x 95 Agency Headlining DJs: Kem Date of concert: 2nd Thursday of every month starting
About this event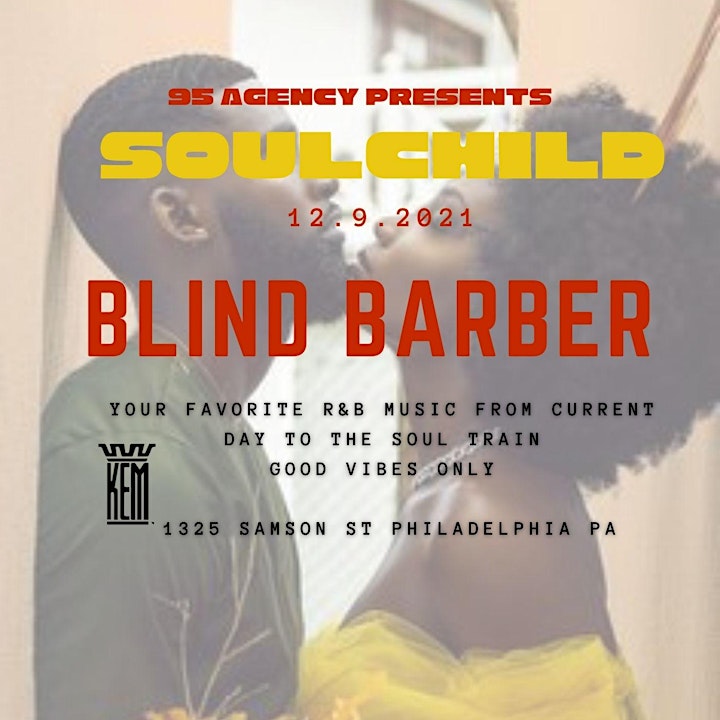 Name of the concert: "Soulchild"
Promotors: TRIBE x 95 Agency
Headlining DJs: Kem
Date of concert: 2nd Thursday of every month starting November 11th
Time: 9pm-1am
Venue: Blind Barber
Purpose of event: Host a monthly R&B centric party with a sultry and intimate ambience
Cost Free
Detailed overview of the concert:
Meet your next sneaky link or new bae as our DJ plays R&B hits old and new.
Chaka Khan, Cameo, Chris Brown and Summer Walker. Electric Slide to slow whine.
Sex positive event we will give out branded SoulChild condoms. While supplies last.
The event will be supported by Philadelphia DJ's, and hosted by a local influencer.