SOULar Powered Afrofuturism Slow-Reading Group - 2021 Book Clubs
SOULar Powered Afrofuturism Slow-Reading Group - 2021 Book List
About this event
FEBRUARY
The Broken Kingdoms, by N.K. Jemisin
Feb 27, 2021 01:00 PM Eastern
APRIL
Root Magic, by Eden Royce
Apr 24, 2021 01:00 PM Eastern
MAY
A Song Below Water, by Brittany Morrow
May 29, 2021 01:00 PM Eastern
SEPTEMBER
A Year of The Witching, by Alexis Henderson
Sep 26, 2021 01:00 PM Eastern
NOVEMBER
Deathless Divide by Justina Ireland
Nov 27, 2021 01:00 PM Eastern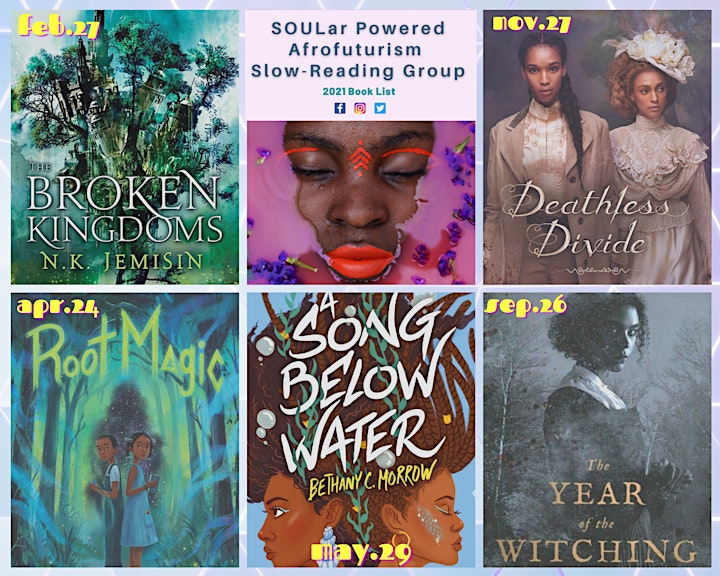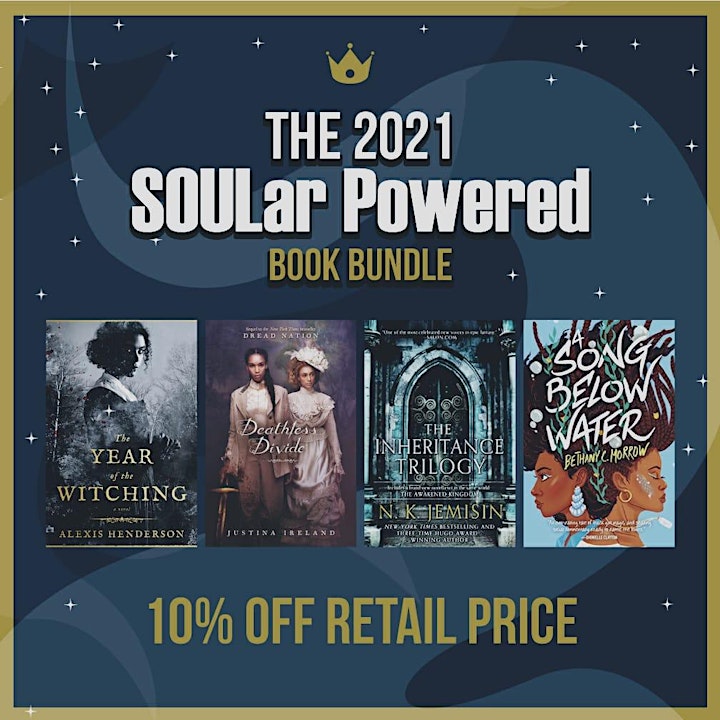 Organizer of SOULar Powered Afrofuturism Slow-Reading Group - 2021 Book Clubs
The SOULar Powered Afrofuturism Slow-Reading Group is an online Slow-Reading Group of speculative, fabulist, magical realist and science fiction written primarily by Queer African Women & Transwomen and Women & Transfolx of Colour.
Our group is Black/African-focussed. We are primarily a group of Black, Indigenous and People of Colour. We are primarily women, non-binary and transfolx.
All members of our community are expected to honour and centre to experiences of queerfolks and their contributions to Afrofuturism.