Description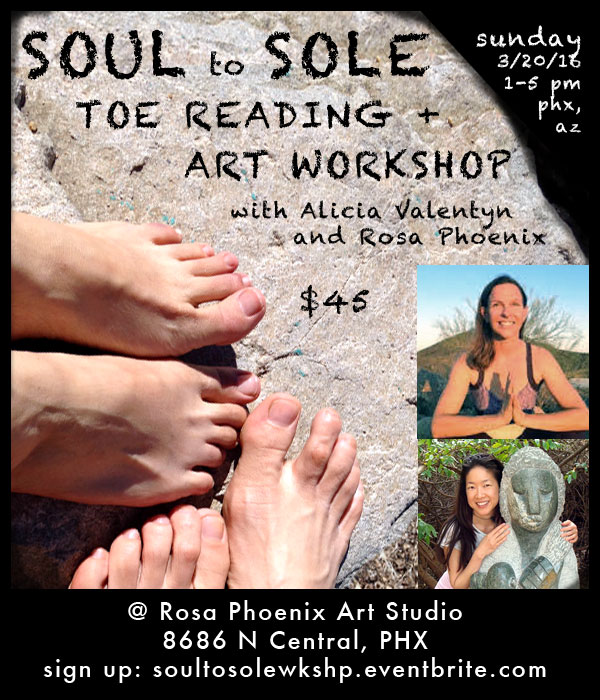 Are you curious about toe reading? The story of your soul can be read in your sole.
Come to this informative and creative workshop with Alicia Valentyn (Healing Motion Yoga) and Rosa Phoenix (Rosa Phoenix Art Studio).
Experience a personal toe reading with Alicia and open up to discover the story of your life.
Get in touch with your creativity in a workshop with intuitive art and writing, led by Rosa Phoenix. *You do not have to be an artist or have any art experience to do this! The art exercises will be intuitive, abstract art. Art is just another way to access your inner wisdom just like journaling or dancing... be open to explore, and get curious!
All participants will be entered into a drawing for a free Thai foot massage by Alicia!
Maximum 5 participants.