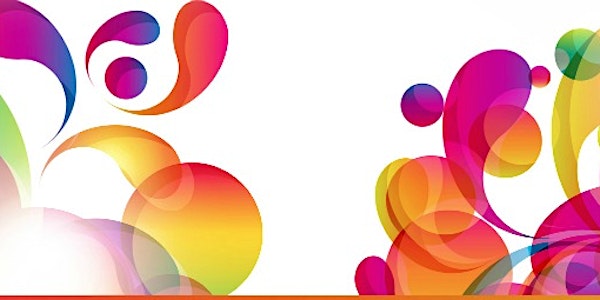 Soul Therapy 2-Day Seminar: Awakening Your Authentic Self
When and where
Location
Long Island Healing Arts & Learning Center 868 West Jericho Turnpike Huntington, NY 11743
Refund Policy
Refunds up to 7 days before event
Description
Seminar will be held:
Saturday 5/19/18 10am-5pm EST
Sunday 5/20/18 at 10am to 4pm EST
Soul Therapy School® presents evolutionary education for women desiring freedom from pain and suffering from the human condition by stepping into wholeness with full self expression, through the experience of ancient heart wisdom."

Join Licensed Soul Therapist, Carolyn Goldfarb for a powerful two day Soul Therapy Seminar enabling you to have a direct hands-on experience to honor, trust and know yourself from an honest, loving and compassionate space. Understand who you are authentically and what your true calling and desires are.

You will be given invaluable insight to who you are, why you are not manifesting what you desire, and how to plunge into the vast inner wealth that resides within you. Through a supportive environment with other women, you will become consciously aware of what stops you from experiencing wholeness in an empowering and liberating environment.

Our guarantee to you is that you will know more about yourself in these two days by awakening your authentic self. Trust, intimacy, spiritual connection, grounded clarity and vibrancy among women are the cornerstones of how we build the bridge from where you are now to where your soul desires you to be. This is our promise to you.

By gaining clarity on how you experience most of your life through unconscious behaviours and learned patterns that are not your own, you will most likely have an AHA! moment or two. This weekend aims to reveal where you are not in alignment to your soul's desires and how to get there with ease and grace.
_________________________________________________________________________________
Join Licensed Soul Therapist Carolyn Goldfarb for a 2 day gathering of women exploring how to connect to your true authentic expression. The benefits are astounding! Sharing your core truth and living your purpose is deeply pleasurable and incredibly satisfying. Most women are blocked from accessing her core power, her true awareness of self. Soul Therapy is an evolutionary embodiment of understanding your life from the SOUL level.
During our time together you will be asked questions that will lead you into greater awareness of who you are, why you get stuck, what your soul wants to communicate to you, how to manifest your dreams and how to love yourself. If you have ever wanted to tap into your unlimited potentiality, be happy in the flow of life and less stressed? Now is the best time to do so.
Carolyn Goldfarb will support and guide you along the way.
http://www.soultherapyschool.com/carolyn
Testimonials:
"I did not know what to expect from this class but I am so glad that I attended it. What can I say? Carolyn is understanding, funny, straight forward and real. I felt comfortable and was able to open up in front of the rest of the participants because Carolyn created an environment that is safe and comforting. I was happy to meet the rest of the ladies. There was a lot of love and support during the session. I highly recommend this experience." - Pat M. NYC
Having come from only having Soul Therapist one-on-ones sessions, my favorite part was being able to listen to other people's stories. Through the sharing, you can see and hear things in a new way, By opening up and relating to the other women in the group, I was able to come to new realizations about my own story. I didn't realize how much I second guessed my instinct when answering some of the questions, but the one thing I did not hesitate on was my desire to create. My belief in my own creations has definitely gotten stronger since the session. In addition, because of the energy the other women brought into the seminar, the theme of the night was about unrequited love and relationships. The session brought up things I had not thought about in a while and things that had not come up in my one-on-ons. I learned more about my happiness and how much I do want to open up and give and receive real love.
The most powerful part of this seminar was being in it together. You write your answers down and then you share them if you desire to. This was a truly shared experience. I walked away feeling supported and empowered-- four strangers were able to connect and share and heal together. No matter where you are in your journey, no matter how far down the rabbit hole you feel, you are not alone and healing is possible.
I love Soul Therapy. It is the BEST INVESTMENT I have ever made in myself and my life. This is the real deal. I recommend Soul Therapy to anyone who is serious about living an authentic life of their creation and loving themselves completely! Side note: Carolyn is the best teacher, cheerleader, coach, guide you could ever possibly have. She is the real deal--- You can feel it when you speak to her and you can see it in the sparkle of her clear blue eyes. - Alex P., NYC