This workshop focuses on providing guidance and creating a sacred space for an honest conversation surrounding Soul and Spirit maintenance.
About this event
Self-love and self-care have been hot topics. We can talk about self-love and self-care and their importance all day, but the reality is, we have to be willing (aka open) to invest the time and attention needed to cultivate these practices.
Maybe you've been hearing the talk about self-care and self-love, and in the big scheme of things, you get it… but parts of you are thinking, "I just don't have the time;" "that's not a priority for me;" "I don't consciously think about it;" or "I can use some inspiration for more intentional acts towards my practice."
Whatever the case…
What if you could recognize the space in your schedule for 'self-care,' make it a priority, and make it all about you? Forget what everyone else is doing ... What if you could take time during one morning and early afternoon, and personalize your self-care and self-love practice so that you're set to not only start your practice but be able to smoothly revamp it as you expand more into who you're called to be. What if you could get clear on what self-care and self-love mean to you at this time, and then cultivate a practice that isn't about 'doing,' but focused on 'being'?!
This isn't a fad, this is a lifestyle. A lifestyle that prioritizes soul and spirit maintenance, so that you can show up as your thriving Self consistently.
Through this workshop, not only will you walk away with resources and your own personal toolkit, but you'll also…
Learn what self-love is (breaking down the elements—in a fun, light-hearted way---of course);
Why it's important;
Charliie's personal experience with self-love and self-care; and
Learn from each other, what our experience has been.
Friend, most of us have felt burned out, overwhelmed, and just unsure of how to get back on track. But what if we were a little more proactive?!! What if we got just a little more intentional with how we take care of ourselves so that we reduce the cycle of burnout???
Come and join the Soul & Spirit Maintenance Workshop, it is sure to be an experience. Light-hearted, no judgment, full of information, and great vibes.
Our workshops are engaging and are meant to be interactive. Not only will we discuss the topic, but there will also be an activity, and a space for collective reflections of that activity, and your experience with the topic.
I am so excited to connect with you! Go and secure your spot…
\\WORKSHOP OUTCOME:
The purpose of this workshop is to promote self-healing and well-being by providing guidance and creating a sacred space for an honest conversation surrounding Soul and Spirit maintenance and all that it encompasses. Attendees will be guided and encouraged to create a personal Self-Love philosophy and brainstorm practice ideas that align with where they are in their life journey.
You will walk away with your own personalized toolkit, resources, expanded network (hey friend, hey), and a greater understanding of self-love and what it encompasses.
\\Topics we will cover include:
Soul and Spirit Maintenance
Elements of Self-Love
Radical Self-Care
Self-Healing
\\During this workshop, we will answer the following questions:
How are Self-Care and Soul and Spirit maintenance related?
What are some of the benefits of Soul and Spirit maintenance practice?
What is Self-Love?
What is Radical Self-Care?
How can you integrate Self-Care practices into your schedule?
What are some effective techniques and practices that will support your healing and well-being?
\\ How to know if this workshop is for you:
You want to free yourself from others' expectations of what self-care is and get clear on your own
You are wanting to prioritize your wellness and soul care, but it feels overwhelming
Something within you is prompting you to try something new and different, and this feels aligned
You want to create a relationship with yourself that is more fulfilling and healthy
You want to create a healthier foundation with yourself
You are ready to interrupt the burnout cycle and open yourself to a new way of approaching life
You're on the path of liberation, and you know the care of Self is an important part of it
What You Need (We recommend):
A pen and paper for you to write with
Access to the 'activity document' you will receive at least 24 hours before the workshop
Space to sit where you won't be too distracted
An open mind and heart, for the information =)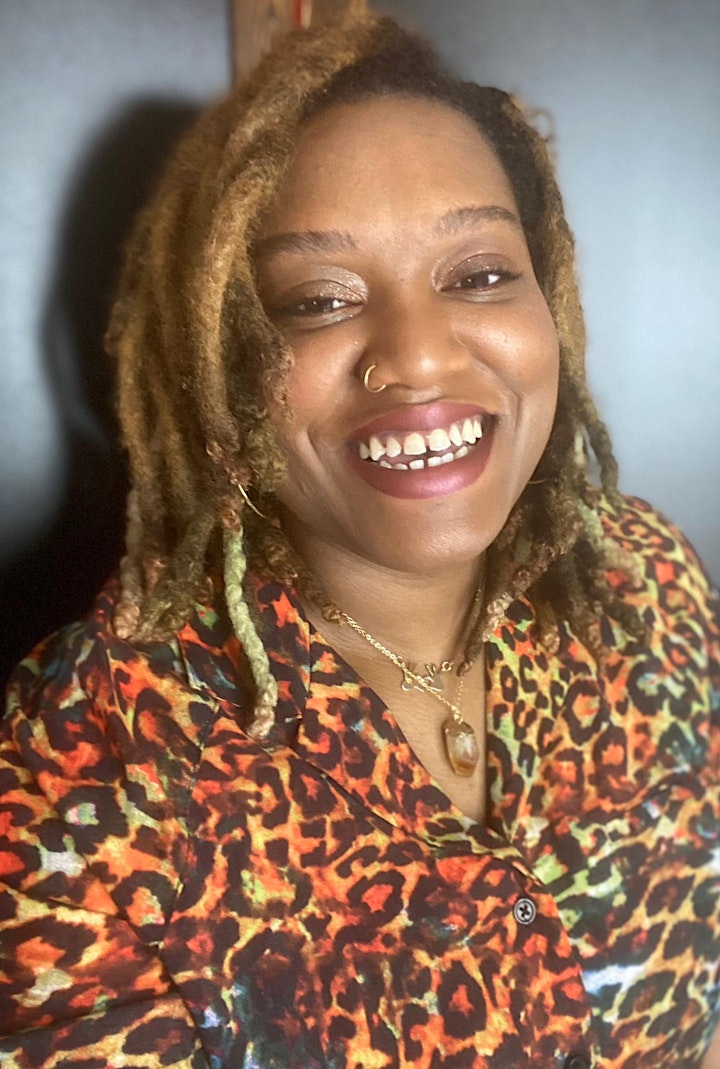 MEET YOUR FACILITATOR, SOUL GUIDE & SOULCIAL WORKER, CHARLIIE
Date and time
Location
Refund policy
Organizer of Soul & Spirit Maintenance Workshop
Light to Lead exists as an action-based resource dedicated to inspiring the New Earth. We provide resources, guidance, and coaching to support and encourage you on your journey to discovering and living your soul's truth.
Workshops are facilitated by Charliie Mayers, MSW, J.D. As an intuitive soul guide, SOULcial worker, and conscious disruptor, Charliie's mission is to support others as they embrace and live their truth, unapologetically, with transformational coaching, mindfulness, human design, and other healing modalities. Charliie has been facilitating workshops since 2019, with a focus on creating welcoming, gentle, and trauma-informed environments, that allow for honest conversations, healing, education, resources, empowerment, and community. Charliie is certified and trained in several techniques, such as meditation, Reiki, life purpose coaching, human design, and EFT tapping. Awareness is the foundation of their work.