Description
Soul Space Gathering: An Intuitive Art Experience
~The Elemental Series~
Give yourself the gift of time to reconnect with your soul.
Come play with us as we create an Earth Box.
The elemental series of intuitive art play shops powerfully reveals to us unique and creative aspects of our own souls through support of the five elements: earth, water, air, fire and spirit. Join us as we begin with the grounding and abundant energy of the earth. Receive messages and insights about your own soul's path as you spend quiet time in creation.
---
What is an Earth Box?
Earth
~
substance of the land; planet on which we live...
physical, grounded, finance, home, fertility, gratitude, body, nature, foundation; direction North, season Winter, sacredness of all life
Box ~ an area or space enclosed; container, keeper of...
toy box, tool box, safe, medicine chest, hope chest, treasure chest
Earth Box ~ a tangible expression of your soul's voice as you connect with the element of Earth
---
Each box is as individual and unique as we are. No artistic skill or experience is necessary. Space is limited.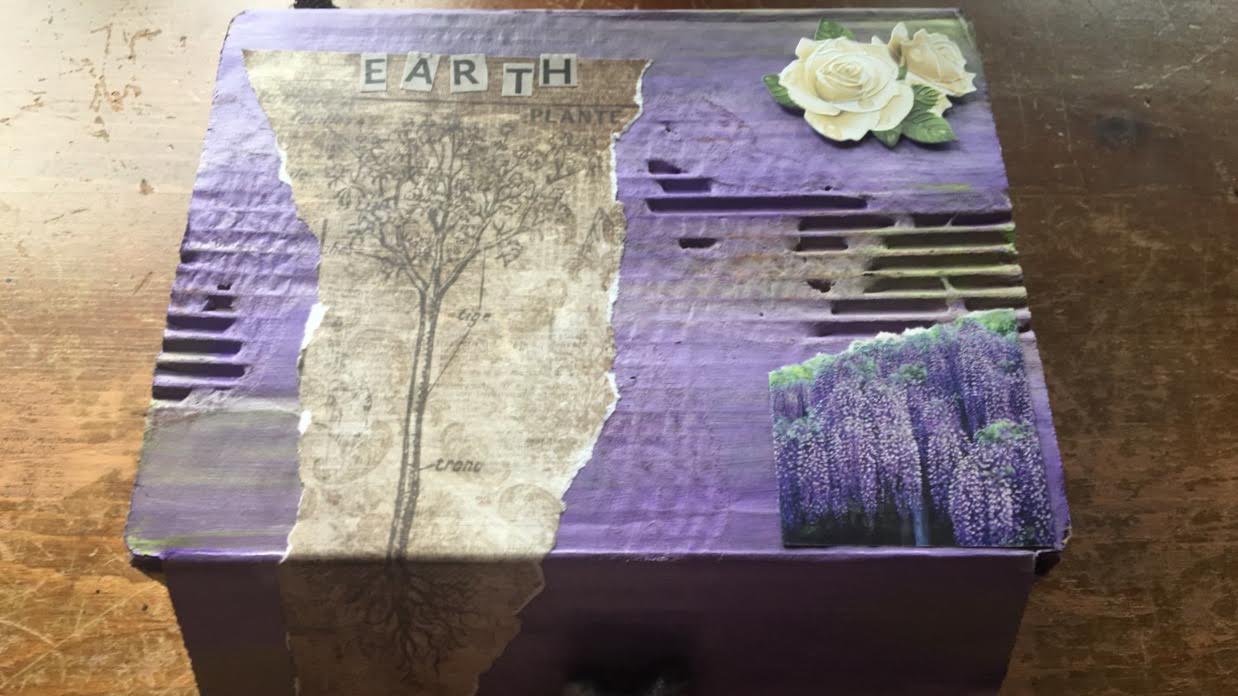 New Age, Intuitive Art, Women's Circle