Event Information
Refund Policy
Refunds up to 1 day before event
Description
Hello Ladies,
"Maybe the way to start on the path to a healthy intimate life is to recognize the divine in everything. When we acknowledge that the earth we walk upon is not just dirt, that the trees and animals are not just resouces for our consumption, then we can begin to accept ourselves as spirits vibrating in unison with all the other spirits around us. Our connection to all these living spirits helps to determine the kind of intimate life we life." --Page 84
We are rounding out our summer series with the book, Spirit of Intimacy and at our next gathering we will be taking a deep dive into Chapter 8: Intimacy in the Ash Circle and Chapter 11: Conflict: A Spirit Gift. Who would have thought this little book with only 140 pages could provide so much to talk about?
Ummmmm, I guess we did. Lol.
And just in case you wanted to get a jump on our Fall book here it is: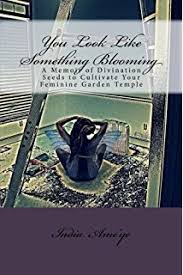 You look like something Blooming, Let me warn you, this book, is a free spirited, meta physical, rated R....X-ish text. This is a book for the open minded. That's my warning.

That's all for us. We hope to see you on August 13th
Check out the newest episode of SOULTv: https://www.youtube.com/watch?v=bu06FGDG57w
And our latest blogs at Urbeve.com: https://urbeve.com/2017/07/12/notes-on-444-black-male-vulnerability/
and Soulsistah4real.com: https://soulsistah4real.com/2017/07/10/cardi-b-and-the-come-up/
Date and Time
Location
Refund Policy
Refunds up to 1 day before event