Description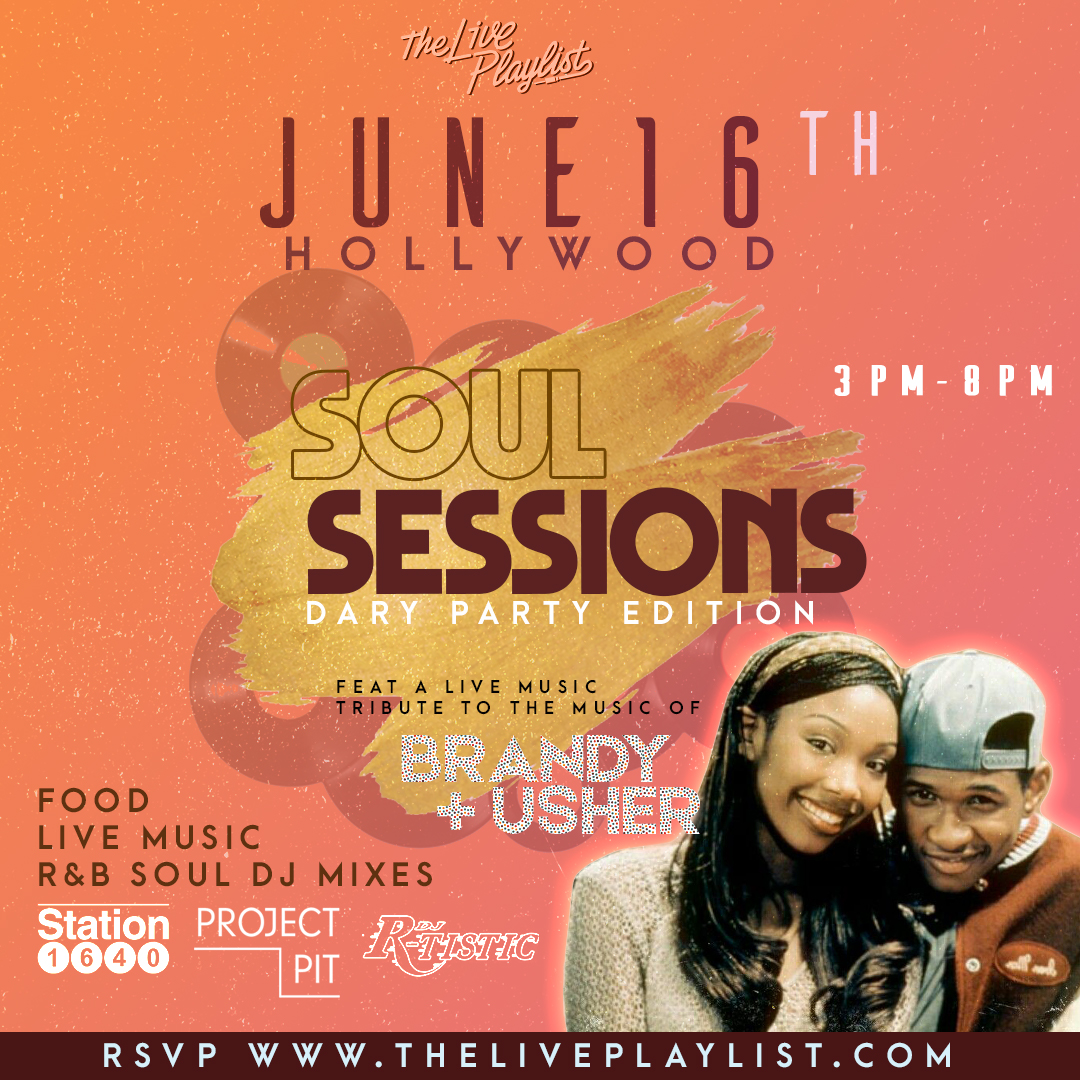 Curated For The Lovers of R&B, Good Food, and All Things Melanin!

Join the LivePlaylist Soul Sessions "DAY PARTY EDITION" Sunday 6/16 in Hollywood.
Featuring live a musical tribute to the music of Brandy & Ursher Baby!
The Run Down
3pm DJ Love G ( House + R&B & Soul Mix )
5pm Brandy + Usher Tribute ( Singers from the Kanye West Sunday Service, The Voice, The Four and more)
6pm Dj R-Tistic ( 90s + 2000 R&B and hip-hop Mix)
Kitchen is open from 3pm-6pm
New to the experience? Come ready to vibe out, dance and kickback like you are at a backyard party.
https://www.instagram.com/p/BrQ9X0SAwQs/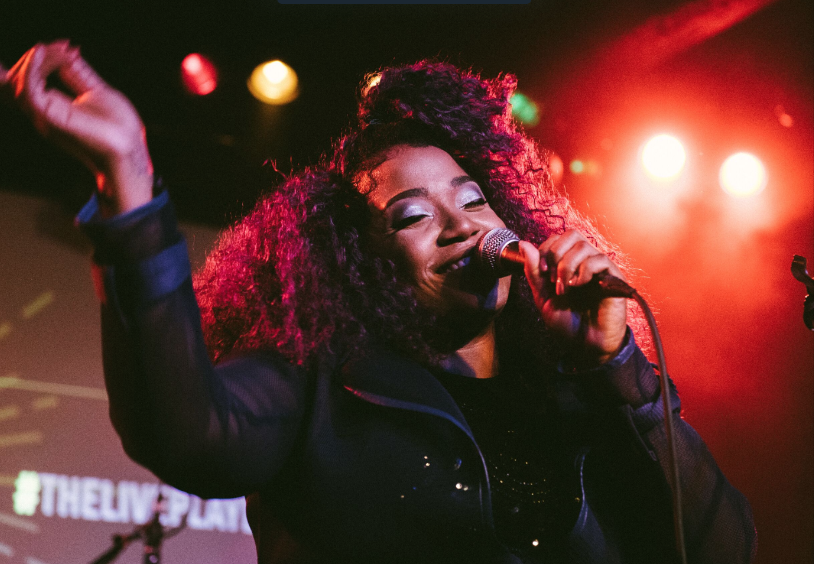 Playlist for the Night Includes Artist Similar TO:
Kaytranada, Kanye West, Anderson .Paak, H.E.R, Childish Gambino, The Internet, Solange, Gold Link, The Roots and other similar Artist…
PREVIOUS EVENTS https://www.youtube.com/watch?v=gnuTs4oQP0I
FREE TICKETS/GROUP RATES
Celebrate your birthday Playlist Style. If you have 10 or more people in your tribe, receive 2+ complimentary tickets, and all your friends get a discount! Email: dream8seven@gmail.com
Group Rates Available for groups of 10+ Email: dream8seven@gmail.com