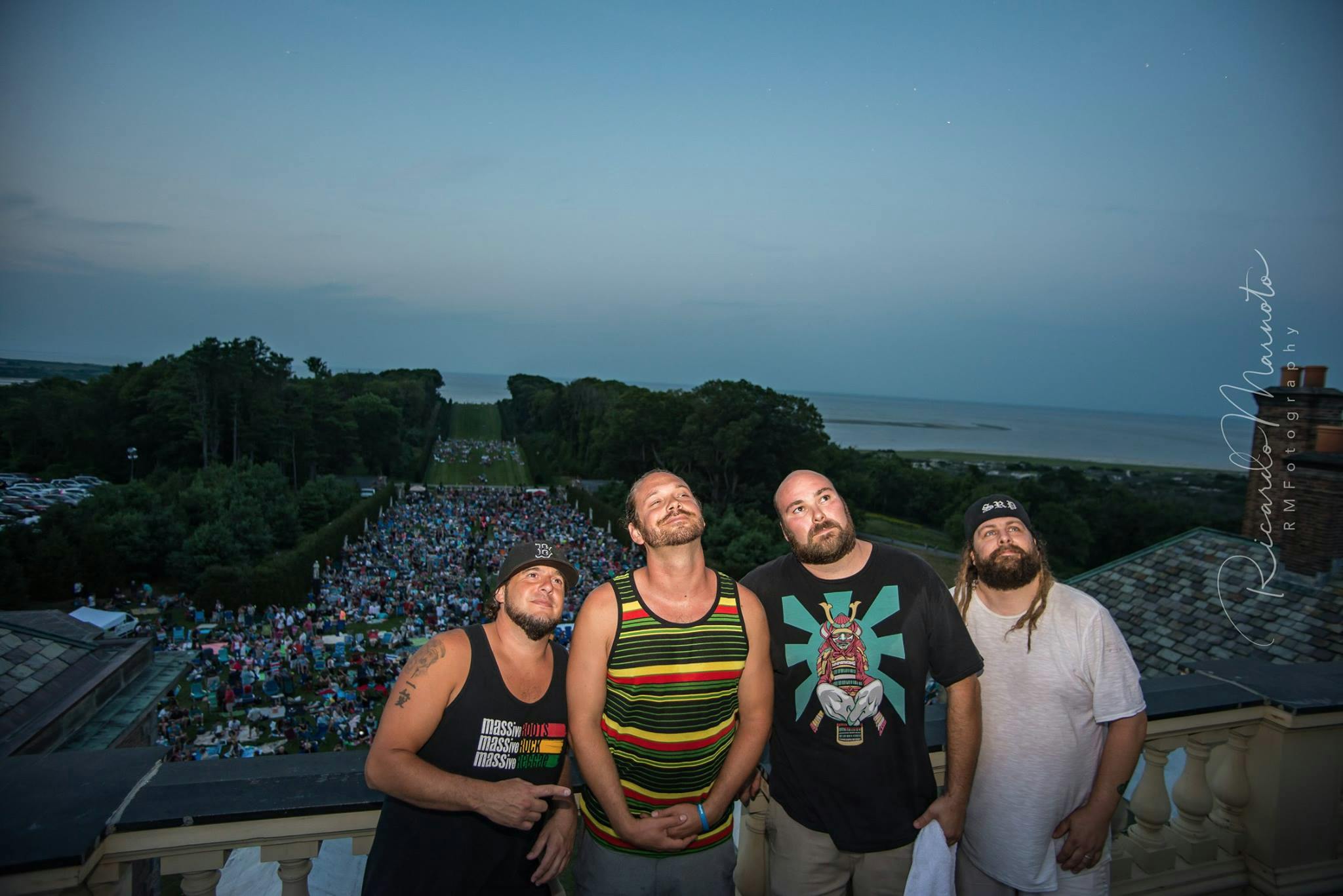 About this Event
Soul Rebel Project
The world of Reggae and Caribbean-inspired music is vast and ever- progressing through the diverse singers and players across the corners of the earth. Following in this tradition comes the Soul Rebel Project, a top-professional Reggae/Rock band hailing from Boston MA, with their unique Pulsating Drum and Bass rhythms and heavily decorated melodies played by some of the top musicians in all of New England. ( A cross between Collie Buddz, Rebelution and Matisyahu... Rich Parara, Ingenious Concepts). Members of SRP as a collaborative have touched the stages of large festivals such as warped tour, as well as performed alongside multiple Grammy winners such as Sean Paul and Toots and the Maytals. Led By the young veteran and Front man/songwriter, Mike Francis Jr. with his soulful vocals and energetic stage performances. ( Very Talented Vocalist with a style of his own....Matty Trump, Boston/LA Top Producer/Engineer) Jason Harris with his industry standard sounds and cutting edge Caribbean guitar playing, accompanied by Berklee professor, John Funkhouser's (explosive piano playing....Boston Globe) carry much of the melody. The Drum and Bass Section of Adam (Tugboat) Saylor and Geoff (Pilks) Pilkington uses their top-notch experience as hip hop artists/producers to bring a crossover appeal to the Rebel sound and provide the solid backbone of Soul Rebel Project
The Soul Rebel Project began when singer/songwriter Mike Francis Jr, after having a very successful run playing hundreds of shows up and down the east coast with Megalith Artist Mile 21, parted ways with some of the original members of the group. A hiatus was taken to focus on writing and the beginnings of SRP were in the making. After writing close to two Albums, Francis took the idea to close friend Adam Saylor and he recruited members of 3 Vibe and Left Over Wine to complete the group. They immediately began work on the first album " So Much Misunderstood and from the first sound of the first rehearsal, a new Caribbean inspired vibe was created. Working hard playing all over New England, the Soul Rebel Project is having early success with singles like Blood Money and Informer getting regular airplay from various college radio stations and playing stages alongside of Top World Reggae artists such as Mighty Mystic, Barrington Levi and Lee Scratch Perry. SRP continues to bring their conscious message, and heavy hitting vibes to well respected clubs all over New England and Beyond.
https://www.youtube.com/watch?v=iZbF59rm1kw
www.facebook.com/soulrebelproject
Over The Bridge
Hailing from Gloucester, MA , OTB is all about bringing you the best in "FEEL GOOD MUSIC" with a bit of Rock N Roll, Hip Hop and Reggae. Working hard and playing even harder these boys are sure to leave you with that Feel Good Vibe."
– Minglewood Tavern Gloucester, MA
Over The Bridge is a Reggae-Rock infused good time jam band with strong hip-hop influences. Raised by that dirty water on the North Shore of Massachusetts, the boys of OTB officially came together as a band in December of 2014 but have been making music individually for over a decade. The band's infectious high energy performances and down to earth attitude make every town they're in feel like home.
https://www.facebook.com/OTBTunes/