Soul Pitt Presents "MEET THE AUTHORS"

Saturday, April 28, 2012 from 3:00 PM to 6:00 PM (EDT)
Event Details
Soul Pitt Media Presents
"MEET THE AUTHORS"
Saturday, April 28, 2012
@ Hill House Kaufmann Center
If you are a published author, editor, publisher or other literary professional and would like to participate
or submit book promotional items email bonita penn at
soulpitte2@gmail.com
Now in its 4th year, Soul Pitt's
"Meet the Authors" event promises to be an intellectually stimulating networking affair!


Come and be entertained
with soulful words
and fictitious verbs
as they flow through the space,
indulge in a verse or 2
so you can taste,
and immerse in
soulful word play
As you come out & meet
the authors!


Save the Date:
Soul Pitt Media's 4th "Meet the Authors" Event
Date: Saturday, April 28, 2012
Time: 3:00 PM until 6:00 PM - Tickets $15.00



Hill House Kaufmann Center
1825 Centre Avenue | Pittsburgh, PA 15219

Featuring authors, publishers and editors and to celebrate National Poetry Month there will be a group of talented Pittsburgh poets there to share their poetry. Light refreshments will be served.  

Come and enjoy the readings and then stick around
to meet authors and purchase their books.


--- Get Inspired to Write Your Book! ---

---Get Tips from the Professionals! ---

---Connect with local publishers & book coaches! ---
-- Learn ways to promote your book online -- 
Here's a peek at some of
the participating authors & poets:
Full line up in upcoming Soul Blast!

D. L. Sparks, fiction author, Atlanta, GA (Featured Author)


Rev. Sinclair Grey III, Inspirational,
Mt. Rainier, MD


Seku Ba Jehudi Ameni, Poet
Buffalo, NY


Jaquaya Inez, Poet
Pittsburgh, PA
AND MANY, MANY MORE!
Keep checking TheSoulPitt.com for upcoming interviews
with participating Authors, Poets, Publishers, etc.


3 Ways to be part of this unique event:
1 - EVENT PROGRAM ADVERTISEMENT
If you are a book club, author, publisher, editor or other literary organization and would like to purchase advertising space in the event program please contact soulpitte2@gmail.com.

Advertising rate for the (8"x5.5") program:
Full Page $30.00  |  Half-Page $15.00


2 - GET IN THE SOUL BAG!
100 BAGS AVAILABLE - Only $5 to Get in the Bag
Get 100 pieces of your promotional items (bookmarks, flyers, etc.) in the hands of the public during this event and placed in our "Soul Bags" Contact soulpitte2@gmail.com for details.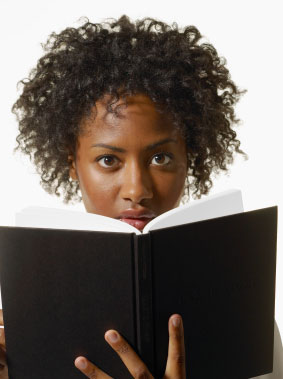 3 - PARTICIPATE!
If you are a published author, editor,
publisher or other literary professional and
would like to participate email bonita penn at
soulpitte2@gmail.com


Hosted by bonita lee penn
Editor, Soul Pitt Media

This is a Soul Pitt Media Produced Event
When & Where

Hill House Kaufmann Center
1825 Centre Avenue
Pittsburgh, PA 15219


Saturday, April 28, 2012 from 3:00 PM to 6:00 PM (EDT)
Add to my calendar
Organizer
Soul Pitt Media is based in Pittsburgh, PA. Founded in 2000, this award-winning company helps individuals, businesses and corporations connect with the Minority community through TheSoulPitt.com, Pittsburgh's premier Minority community award winning web site; Soul Pitt Quarterly, a community magazine which is a spin-off of the website;  and Soul Pitt Xtra radio show.