Soul Parent | Spiritual Child™ World Conference, Los Angeles

Saturday, January 13, 2018 at 9:30 AM

-

Sunday, January 14, 2018 at 3:30 PM (PST)
Event Details
You and your child have been together before, they have chosen you as their mother for spiritual reasons based on each others soul evolution. During this gathering, we will dive into the heart of your relationship with your child's spirit. We will speak on preconception, soul conception, birth and being a Mama as soul parent.

Our children and the children of the future want to be fully expressed + unconditionally loved. They feel the depth of love that Gaia is asking for and are here to make the changes that are necessary to evolve our current stage of human evolution. We are at a mid-point in the future of our earth species, the souls who are incarnating today have advanced in their own mastery from many lifetimes, they remember their origins and gifts and are here to live them. 

These master souls come with a mission and are not willing to wait till after they finish school and in their twenties to begin living their truth, they come in ready to begin prior to birth. Their influence on the mother is paramount to their freedom of expression. This is why I focus on healing intergenerational trauma prior to birth. If you are a Grandmother or a mother with children at any age, the conversations that are presented at this gathering will open you up to new ways of being with your children and grandchildren.  

Spiritual Children are master souls who know exactly why they are here on Gaia, they have come to influence the harmony and balance on Earth and to eradicate the density of fear that currently overrides the frequency of love. They are asking to live their soul mission and in doing so heal the frequency of Earth and humanities connection to nature.

There are five main areas the conference will cover:

Preconception ~ Intuitive Guidance From Your Spiritual Child

Conception ~ Healing Your Womb, Body & Mind To Conceive Your Child

Birth ~ A Women's Initiation In Her Own Power & Creative Life Force

Motherhood ~  Embracing Motherhood With Compassion & Love  

Soul Parenting ~ Leading From The Heart of Your Spiritual Child

Our children are ancient souls who are prepared prior to birth to live their soul's mission, they need our guidance to support them to embody and live from their truth, to do this, her parents need to understand their own truth, be available to speak authentically and freely express who they are.

This is the journey of the Soul Parent | Spiritual Child™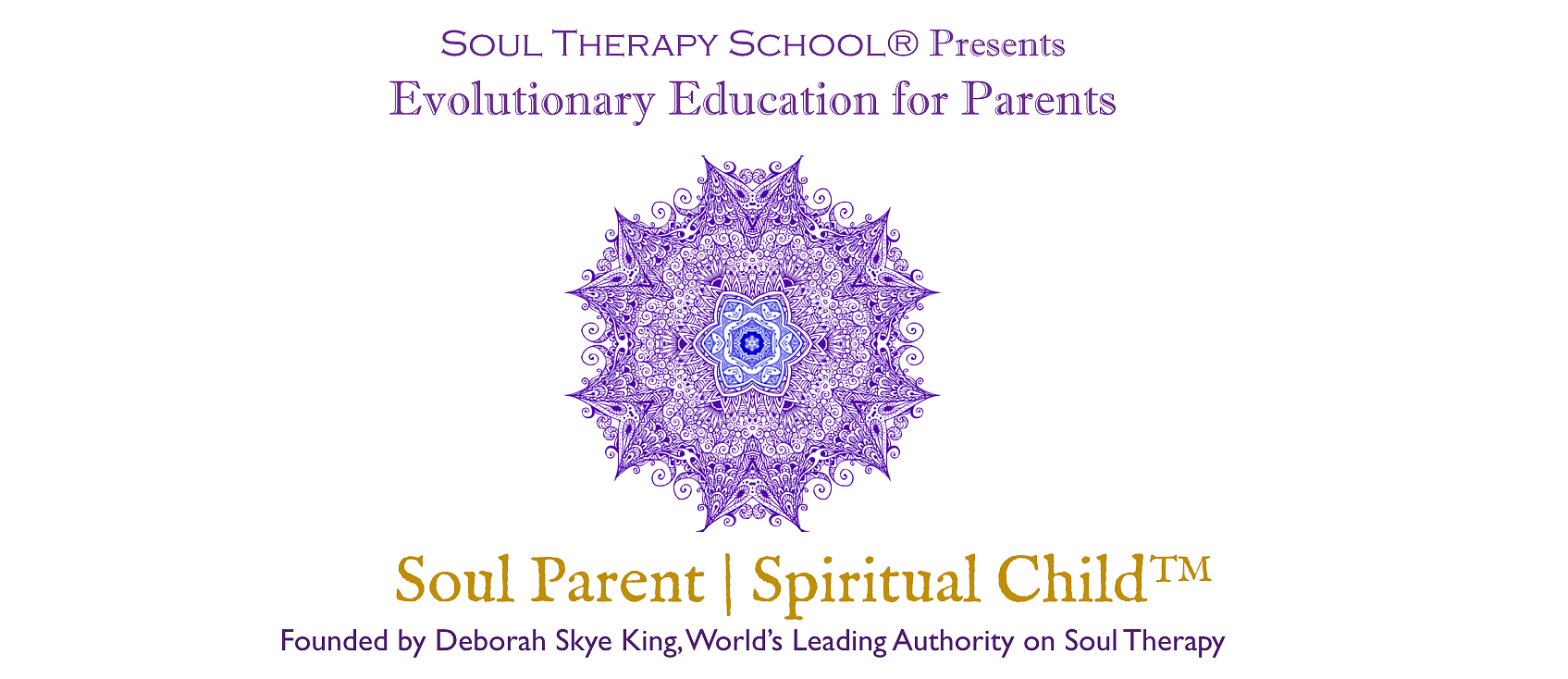 Who should attend?
Women who desire to have children and want to understand what it truly means to become a new mother, personally and in relation to her partner and the larger community and world. If you are wondering about the spiritual paths that support birth and conception then this is a perfect place to understand what those avenues are. 
If you've have had a challenging relationship with your mother, and want to heal yourself so that your emotional wounds don't get passed onto your own children, via epigenetics, this is the place to be as Deborah Skye will go into detail about the relationship of the mother-child bond, how this seeps into every relationship and how you view the world and yourself in it.  

Why you should attend
The world needs heartfelt, soulful, strong & vulnerable conscious women to take the lead in creating a new model of being a mother. Women are the decision-makers in the upbringing of their children when a Mother is empowered with the awareness of choices available to her and her child or pregnancy she can experience her life as a mother in a new way. 
To have a powerful connection with the spirit of your child from pre-conception to adulthood is a new model of honouring each child's uniqueness and providing them with the opportunities to express their own brilliance and beauty into the world. 
Parenting is a lifelong relationship, women see this utopian vision of what becoming a mother is, and the truth is, it's nothing like what you see on tv or in movies. Its real, raw, intense, challenging, it will push every button you have, it will bring up unhealed aspects of your own childhood, it will show you possibilities of how incredible and resilient you can be, areas in your life that your spiritual child is here to support you in claiming. Your child is here to serve your evolution, and live their own with your guidance and support. To be able to embody this relationship fully in the way your child desires prior to birth, old models, social conditions and family patterns need to be cleared up and reframed into a new model of living as a family, one where anger and fear are replaced by respect and love.

Deborah Skye King, CEO of Soul Therapy School® + Founder of Soul Parent | Spiritual Child™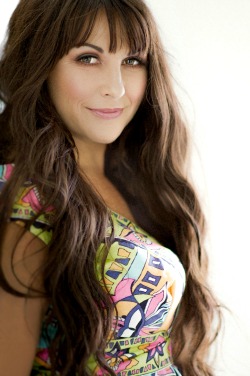 Deborah Skye is the world's leading authority on Soul Therapy, CEO of Soul Therapy School®, Founder of Soul Parent | Spiritual Child™ and The 13 Mystical Wisdom Teachings ~ Generational Healing™.
She is a Bestselling Author and fierce Earth Mama Warrior, whose goal is to protect the rights of all sentient beings. She lives the life of an Ancient Wisdom Keeper travelling to sacred destinations around the world and researching the origins of humanity. Her teachings are the platform for how to live with ancient sacred heart wisdom to empower women globally at Soul Therapy School®.

Her mission is to eradicate fear and suffering from the human condition by introducing and awaken new core values into the human family for future generations.

Her primary focus is on dismantling old conditioned systems while creating new pathways of freedom for women and future generations to be authentically& fully expressed through her programs, global retreats, online training and private practice in Toronto.


Carmen Zumwalt, Licensed Soul Therapist +  Soul Parent | Spiritual Child™ Evolutionary Educator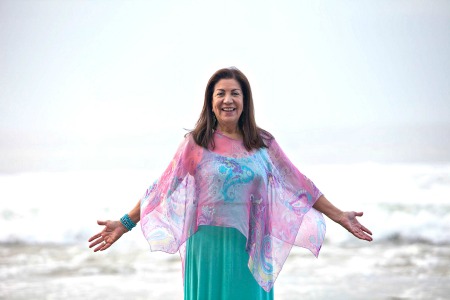 I am the mother of 5 adult children and have 5 grandchildren that I can proudly say I shower with love. My career as a registered nurse (before I had children) guided me to see and understand how a parent can make or break a child, how labeling them can put them in boxes that are later hard for them to get out of and how loving and hearing them can provide a strong foundation for a happier life. It also provided a basis for me to better understand how important it is to be your child's advocate and voice in the medical field, the school system and any other organization that wants to control your child today by categorizing children into conformity.

My Spiritual journey was my trajectory for this new evolutionary model of raising a Spiritual Child. I am a Licensed Soul Therapist and a Reiki Master, both of which have connected me to a higher source of energy. This energy has guided me to seek a pathway to connect the Soul Parent to the Spiritual Child.

I want to share what I have learned about raising a Spiritual Child because I believe that it is time to honor the new incoming children, those children that are already here and those that are now adults and that perhaps have gotten a little lost along the way. This evolutionary model will help and guide new parents, grandparents and those that will someday be parents, in a way to better nurture, connect and love their child.

When & Where

MdR Hilton Hotel
13480 Maxella Ave
Marina Del Rey, California 90292


Saturday, January 13, 2018 at 9:30 AM

-

Sunday, January 14, 2018 at 3:30 PM (PST)
Add to my calendar
Organizer
Deborah Skye King is the world' leading authority on Soul Therapy, bestselling author, CEO of Soul Therapy School®, Founder of Soul Parent | Spiritual Child™ and the creator of Generational Healing™ The 13 Mystical Wisdom Teachings. Deborah Skye leads women on sacred retreats in temples, pyramids, stone circles and magical locations awakening women to her destiny and purpose.
The Soul Parent | Spiritual Child™ Evolutionary Educational Program & Teacher Training along with her Licensing Soul Therapist Training creates a powerful gateway to leading life empowered, compassionately and with purpose.
Her evolutionary educational platform at Soul Therapy School® provides women with the clarity and inspiration to become courageous in their leadership role to self-mastery, self-love and to share her spiritual gifts in the world.
Her Soul Parent | Spiritual Child™ Evolutionary Educational Program & Teacher Training along with her Licensing Soul Therapist Training & Self-Mastery Training creates a powerful gateway to leading an empowered life compassionately and with a clearly defined purpose for future generations.