SOUL NIGHT The Greatest Party ever in Metro Detroit Nigthlife History is BACK Sun. Jan. 16th MLK holiday weekend at The Garden Theater 8-2
About this event
Sunday January 16, 2022, at the Fabolous Garden Theater Downtown Detroit. We are bringing back The Greatest Party ever in Metro Detroit Nightlife History Soul Night. It will be a star-studded evening for Metro-Detroit Area's creme de la crème Metro Detroit party socialites, to style & profile, in dressy attire. Featuring a LIVE Performance from Carl Thomas, along with a Best Dress Contest For Male & Female For more info, Sponsorship, Vendorship and Booth accommodations call (586)491-5728 or email mrchicks@hotmail.com
SOUL NIGHT. Detroit get ready, you asked, and we are delivering. Join us on MLK weekend Sunday, January 16th 8pm-2am for the return of SOUL NIGHT at the fabulous Garden Theater. SOUL NIGHT is an unmatched, unduplicated and first class rated experience also known as the "The Greatest Party Ever". Hosted by & Performing LIVE it's CARL THOMAS, with DJ's Snake & Al Ester on the Box. This event brings out the best in Detroit attire, music, and entertainment, also Featuring The Courvoisier VIP Lounge along with a BEST DRESS CONTEST FOR MALE & FEMALE. It's time to take your mask off and put your Louie's on. Tell a friend to tell a friend that SOUL NIGHT is back. Sunday January 16, 2022 Martin Luther King Holiday Weekend.
Brought to you by the original curators and a few of the most infamous tastemakers in Detroit Charles Hicks, Darnell Small, Ivory Bryant, Maria B., and Anthony Anderson.
For more info, Tickets, Vendors, VIP Tables and VIP Booth accommodations call (586)491-5728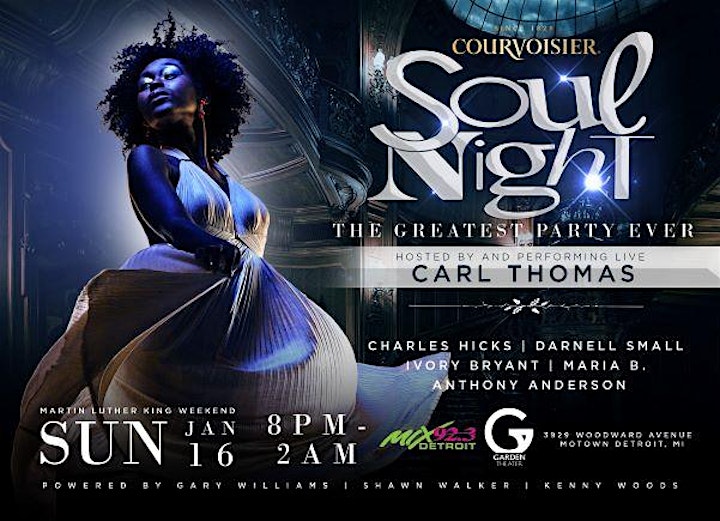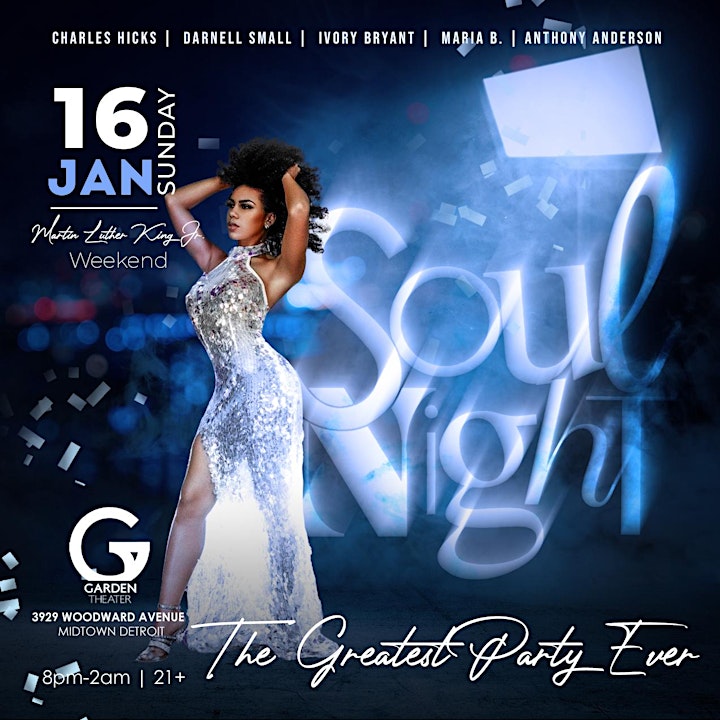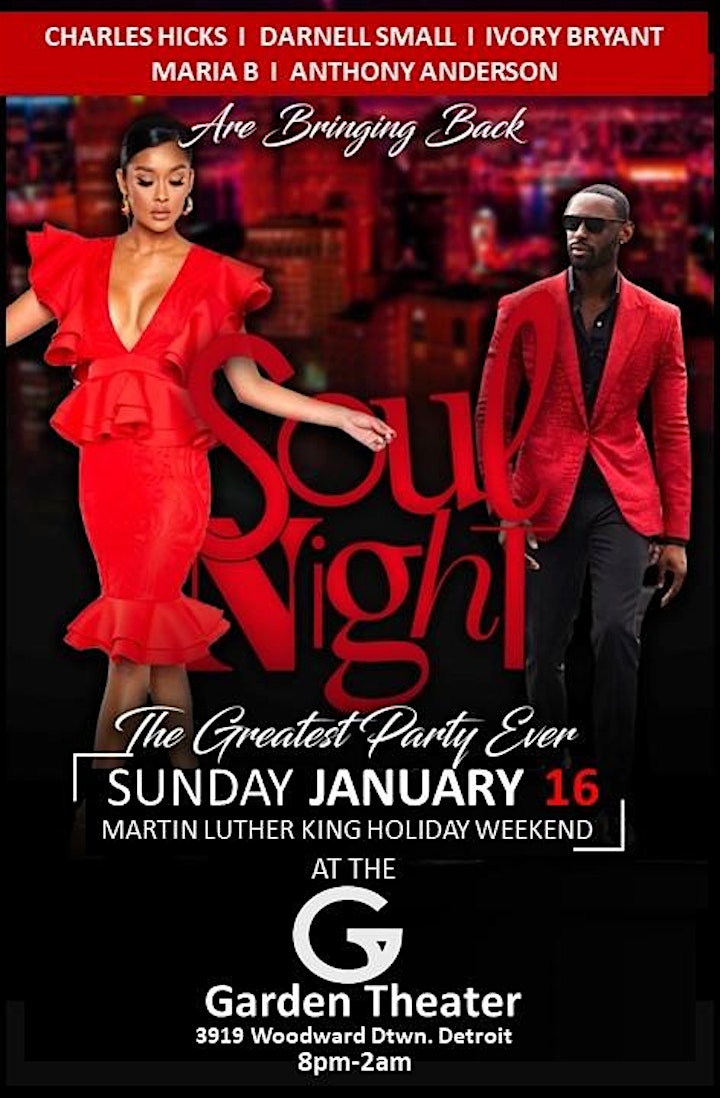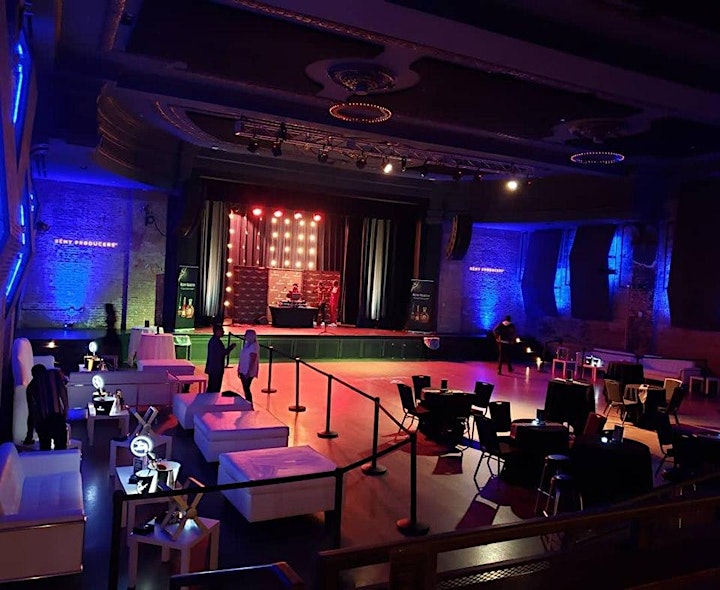 Sunday January 16, 2022, at the Fabolous Garden Theater Downtown Detroit. We are bringing back The Greatest Party ever in Metro Detroit Nightlife History Soul Night. It will be a star-studded evening for Metro-Detroit Area's creme de la crème Metro Detroit party socialites, to style & profile, in dressy attire. We will feature a Celebrity Host or Performer TBA.