Description
When was the last time you took a DAY? ...No phone... no work... no stress...

Spend this NEW YEAR'S EVE Day:
~Connecting with AMAZING PEOPLE
~Diving deep into your own SOUL'S JOURNEY
~Experiencing the MAGIC of an immersive, experiential blend of YOGA, SOUND HEALING, & UPLIFTING WORKSHOPS
------------------------------------------------
>>>Tickets at: https://unitenewyears.eventbrite.com

$33 (Super Early Bird Ends Dec 19)
$44 (Early Bird Ends Dec 27)
$55 (Regular Price)
+ DONATION (Pay What You Can or Donate More!)
***In the spirt of the holiday…we have issued a limited number of pay what you can donation option tickets. Give what you can and join us.
***And if you are able to give more we can Donate another ticket in your Name <3
Ticket option on EventBrite: https://www.eventbrite.com/e/soul-journeys-unite-new-years-eve-full-day-experience-tickets-52897326327

------------------------------------------------
If you have NEW YEAR'S EVE plans already, don't worry, we go from 11AM - 10PM, and you're welcome to join for any part of it, or come & go.
ELEVATE YOUR HEALTH, WEALTH, & RELATIONSHIPS
READY TO RING IN THE NEW YEAR IN A NEW WAY?
Join us for a full day immersive experience with transformational teachers and artists, presented by UNITE.
On Dec 31st, New Years Eve Day… we will be setting the stage for a deep unraveling of the past year and an uplifting and inspiring way to set intentions and align with your BEST EVER VISION for 2019!!


EVENT OUTLINE
11:11 AM - 12:12 PM - YIN-YOGA WITH SOUND HEALING CRYSTAL BOWL BATH BY COLIN HILLSTROM & HIIRO PRINCE
>Bring a yoga mat + any blocks or cushions/bolsters to support you in your practice.
Relax, Release, Re-calibrate, Rejoice... Join us to reset your inner compass for 2019. Immerse your body, mind, and spirit in this simply delicious yin yoga + crystalline sound bath.
Experience inner stillness through an experiential and embodied Yin yoga practice accompanied by a symphony of singing bowls to enhance the mind and subtle body.
12:12-1 PM - VENDOR EXPO & CHILL
1-3 PM - RESOLVE RELATIONSHIP ANXIETY W/ DR. NIMA RAHMANY
A Powerful, Impactful Workshop where clarity is found on how to create deeper, more intimate relationships by transforming the relationship with the Self
3-4PM - VENDOR EXPO & CHILL
4-5 PM - CELLULAR BODY REGENERATION ~ BRAD JOHNSON
Learn how to enter the Theta State and program your cellular body to SELF-HEAL - Cellular Regeneration.
Connect easily through the Theta brainwave state as the mind and the body become one, open to mental suggestion as you learn how to reprogram the body through your cells. Through cellular programming, you can accomplish profound healing states healing and rejuvenating the organs of the body and increase overall body and mind vitality!

5-6 PM - THE SECRET TO NEW YEAR'S RESOLUTIONS WITH CARMELLE KEMP
Discover the "SECRET" to why your MANIFESTATIONS might be taking their time ;) Carmelle will gently guide you to release limiting beliefs & surrender to the perfection of now.
6-7 PM - VENDOR EXPO & CHILL
7-9 PM - CACAO CEREMONY + SOUND HEALING JOURNEY, LED BY CARMELLE M. KEMP WITH COSMIC THROAT SINGER MATTHEW KOCEL
Carmelle will guide you towards your highest vision for the future, and Matthew Kocel will help your anchor that frequency with powerful sound healing with singing bowls & throat singing.
9-10 PM - VENDOR EXPO & CHILL

------------------------------------------------
>>>Tickets Available at: https://unitenewyears.eventbrite.com

$33 (Super Early Bird Ends Dec 19)
$44 (Early Bird Ends Dec 27)
$55 (Regular Price)
------------------------------------------------
DEC 31ST PRESENTERS
ABOUT ~ COLIN HILLSTROM
Colin Hillstrom is a certified sound healer, recording artist, author, and spiritual life coach. He plays a set of 14 alchemy crystal singing bowls by Crystal Tones, the creator of the world's finest sound healing tools.
https://colinhillstrom.com/
https://www.facebook.com/colinhillstromdotcom/

ABOUT ~ HIIRO PRINCE
Hiiro has been teaching full time Yoga, Spin, & Mat Pilates classes since 2013 with a specialization in therapeutics and gentle practices.
He integrates an interdisciplinary methodology within all his classes which allows for his slower/static yoga classes to be spacious, experiential and embodied.
He thrives on the ability to serve his students a full-limbed practice that isn't driven by the asana and is passionate about the subtle energies which run through the body.
www.trueidentityproject.com
@Hiiroprince

ABOUT ~ NIMA RAHMANY
Dr. Nima Rahmany is a Chiropractor and Transitional Anxiety Expert, Coach and Teacher that helps people struggling in toxic relationships by helping individuals become more Powerfully Aligned with their truth so they can make a confident step forward in their lives.
www.drnima.com
www.facebook.com/drnimarahmany

ABOUT ~ BRAD JOHNSON
From psychic ability, channeling, healing, spiritual teaching, dream interpretation, the Akashic records, inner-self disciplines and more; Brad Johnson has developed abilities to understand how reality interacts with us on a personal and collective level. Brad shares his higher-mind knowledge from all over the world reflecting his empowering spiritual journey for a decade. He has discovered how to form intuitive relationship with the reflections of reality to attract outcomes that serve self-governing, mental clarity and emotional balance. Brad holds a natural conscious ability to connect with the higher mind, higher self or collective unconscious. Through this connection, Brad can receive and share information through these expansive universal planes of reality.
www.newearthteachings.com
www.facebook.com/NewEarthTeachings

ABOUT ~ CARMELLE KEMP
Carmelle is a Spiritual Teacher, Mystic, Medicine Woman, Speaker and soon to be Author, but most importantly, she is one with Spirit. It is her passion to help men and women from all walks of life that are stuck in the same old patterns and habits shift from overwhelmed, unfulfilled and stressed out to fearless and free.
www.facebook.com/carmellekemp888
www.carmellekemp.com
ABOUT MATTHEW KOCEL
Matthew Kocel is a throat singer, sound healer, multi-instrumentalist, composer and recording artist with over 3 decades experience as a performer and multi-disciplinary healing arts practitioner.
With his throat singing, overtone chant and natural voice Matthew has tapped into a universal stream of music deeply familiar yet new at the same time.
The harmonic overtones of his voice - 2, 3 or more notes sounding at the same time - resonate to the core of your being, expanding awareness beyond the physical body and 5 senses.
Accompanied by humble acoustic instruments and ancient wisdom, Matthew's live performances have impacted people from all walks of life from Canada & USA to Central and South America.
Participants at his concerts consistently report receiving profound visions, dreams, insight and physical healing. His music defies conventional labels and truly must be experienced to understand.
www.omshaman.com
https://www.facebook.com/matthewkocel/

ABOUT UNITE
UNITE creates opportunities for expansion into higher states of consciousness through regular meditation, music, and experiential education events worldwide.
To be a sponsor for UNITE contact: connect@unite.love
Join the UNITE VANCOUVER COMMUNITY:
Newsletter: www.eepurl.com/cBJr8n
Facebook Page: www.facebook.com/pg/unitewithin
Facebook Group: www.facebook.com/groups/UniteVancouver/
------------------------------------------------
FEATURED VENDORS FOR DEC 31ST
Join us as a vendor! Contact bronwen@unite.love for more info!
------------------------------------------------

THANK YOU TO OUR SPONSORS
TITLE SPONSOR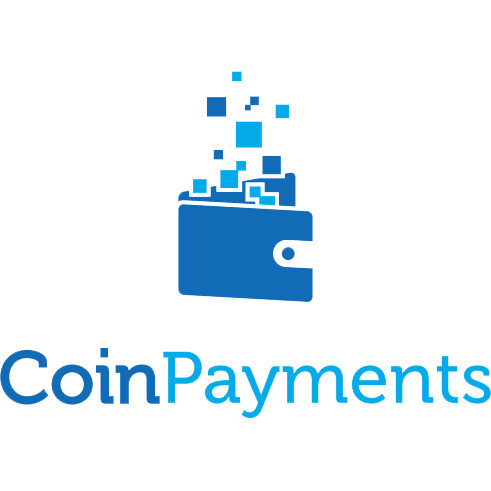 CoinPayments
www.coinpayments.net
www.facebook.com/CoinPayments/
Accept over 65 altcoins now. Payment gateway for cryptocurrencies such as Bitcoin and Litecoin.
SPONSOR
Bitnational Inc.
www.bitnational.com
www.facebook.com/bitnational/
Fast. Simple. Secure. Buy & Sell Bitcoin Using Canada's Best Bitcoin ATM Network.
------------------------------------------------
>>>Tickets Available at: https://unitenewyears.eventbrite.com

$33 (Super Early Bird Ends Dec 19)
$44 (Early Bird Ends Dec 27)
$55 (Regular Price)
------------------------------------------------