Description
We're hEAR to ride!
Dallas Ear Institute is hosting a ride at SOULCYCLE to raise money for Dallas Hearing Foundation. The Dallas Hearing Foundation (DHF) is a non-profit foundation exclusively dedicated to giving the gifts of hearing and speech to children and adults with hearing loss. The foundation's mission is to provide medical and surgical treatment, hearing technologies, speech and hearing rehabilitation, and educational support to those who are in financial need. With this charity ride we will be able to raise money for the foundation which will in turn help hard of hearing/Deaf children and adults in need.
Unable to ride? Please consider donating. Give today - your efforts could change someone's life!
Thank you in advance for your support. Together, we're hEAR to make a difference.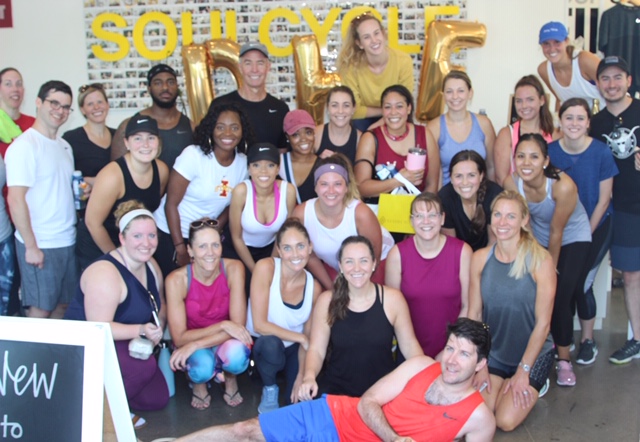 FAQs
Are there ID or minimum age requirements to enter the event?
Riders can be under 18. Minors must be 12 years of age and if it is their first time at SoulCycle a parent/guardian must come to the studio to sign a minor waiver. The parent/guardian can come anytime between now and the ride to either Preston Hollow or the Uptown studio to sign the minor waiver -- the minor doesn't have to be with them to sign.
Do I have to be an avid SOULCYCLE rider to participate?
Whether this is your 1st ride or your 1,000th -- all are welcome. Together, we're just hEAR to make a difference.
Do I have to have my own shoes? Should I bring my own water bottle?
All riders will be given a pair of SOULCYCLE shoes for the ride plus a bottle of water!
Is there a donation page as well? Can I send it to my family and friends?
Absolutely! Help us to spread the word and reach as many families as possible with the funds raised. Please use this link: https://www.eventbrite.com/e/copy-of-soul-for-sound-tickets-61788777898
How can I contact the organizer with any questions?
Please feel free to reach out at any time
Molly Merten- mmerten91@gmail.com
---