SOUL FOOD JUNKIES

Monday, January 14, 2013 from 12:30 PM to 2:00 PM (PST)
Event Details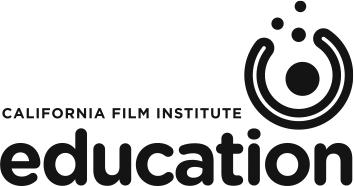 CFI Education in Partnership with Community Cinema, invite you to join us for the 4th film of our 2012 - 2013 season of engaging and thought provoking documentaries.
Soul Food Junkies

A film by: Byron Hunt
Click on the photo to view the trailer

SOUL FOOD JUNKIES   promises to feed (pun intended) a conversation about the role soul food plays in African American culture and issues of health and food disparity in communities of color.
In Soul Food Junkies filmmaker Byron Hurt sets out on a historical and culinary journey to learn more about the soul food tradition and its relevance to black cultural identity. Hurt's exploration was inspired by his father's lifelong love affair with the high-fat, calorie-rich traditional soul food diet and his unwillingness to give it up even in the face of a life-threatening health crisis. Hurt discovers that the relationship between African Americans and culinary dishes like ribs, grits, and fried chicken is culturally based, deep-rooted, complex, and often deadly.
Through candid interviews with soul food cooks, historians, and scholars, as well as with doctors, family members, and everyday people, Soul Food Junkies puts this culinary tradition under the microscope to examine both its positive and negative consequences. Hurt also explores the socioeconomic conditions in predominantly black neighborhoods, where it can be difficult to find healthy options, and meets some pioneers in the emerging food justice movement who are challenging the food industry, encouraging communities to "go back to the land" by creating sustainable and eco-friendly gardens, advocating for healthier options in local supermarkets, supporting local farmers' markets, avoiding highly processed fast foods, and cooking healthier versions of traditional soul food.
About the Filmmaker Byron Hurt (Producer and Director) is an award-winning documentary filmmaker, published writer, anti-sexism activist, and lecturer. Hurt is also the former host of the Emmy-nominated series, Reel Works with Byron Hurt. The Independent named him one of the "Top 10 Filmmakers to Watch" in 2011. His most popular documentary Hip-Hop: Beyond Beats and Rhymes premiered at the Sundance Film Festival and was later broadcast on Independent Lens. In 2010, MSNBC's TheGrio.com named Beyond Beats and Rhymes one of the "Top 10 Most Important African-American Themed Films of the Decade." Hurts's writings have been published in several anthologies and in the media he has been covered by The New York Times, O Magazine, , NPR, CNN, Access Hollywood, MTV, BET, ABC News World Tonight, Black Enterprise, C-Span, and many other outlets.
                                     Join us for a Post-Screening conversation with: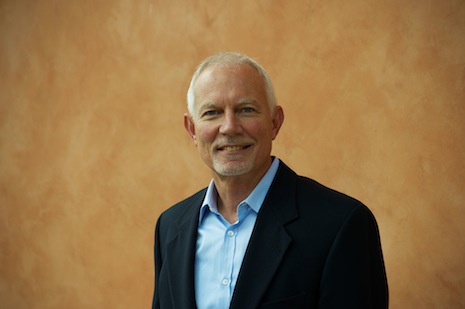 Paul Ash
Executive Director, San Francisco and Marin Food Bank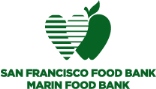 Paul Ash attended the University of California at Davis, where he earned a bachelor's degree in agricultural economics. After working in the private sector for several years, including time spent overseas in agricultural development, Paul returned to school to earn his master's degree in business from San Francisco State University. Paul has worked in nonprofit management for 28 years, 23 of which he has spent as the executive director of the San Francisco Food Bank. Paul's commitment to ending hunger in San Francisco has enabled the growth of the Food Bank to skyrocket from distributing just under 3 million pounds of food when he started in 1989 to over 45 million pounds this past year. The San Francisco Food Bank distributes more fresh produce per person in poverty than any food bank in the United States.
Paul has served on the Board of Directors of Feeding America and Feeding America's national affiliates council as well as on boards of other nonprofit organizations in the Bay Area. He lives with his wife and two children. 
*****************************************************************************************
                                                           Sponsored by: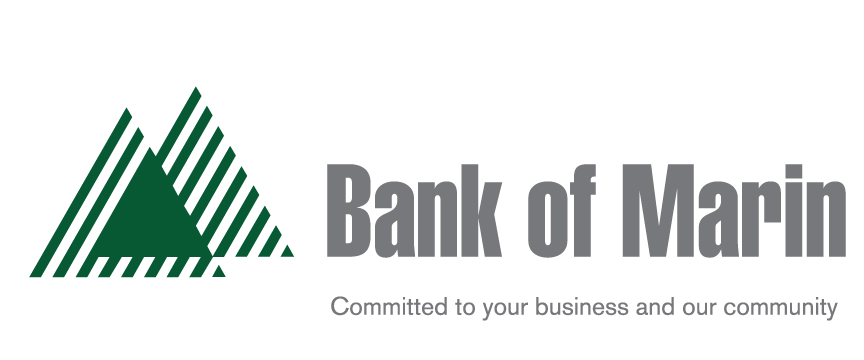 With support from:

Please use this EVENTBRITE invitation to reserve your free tickets.
If, after reserving tickets you find that  you or your group cannot attend , please cancel your reservation.
All screenings are at the Christopher B. Smith Rafael Film Center, 1118 Fourth St. San Rafael.
CFI Education is proud to be a part of Community Cinema. Community Cinema is a ground-breaking public education and civic engagement initiative featuring monthly screenings of films from the Emmy Award-winning PBS series Independent Lens. For more information about Community Cinema and for study guides visit www.pbs.org/independentlens/ communitycinema.
For information about CFI Education visit www.cafilm.org
or blog with us at http://cafilm.wordpress.com.

When & Where

Christopher B. Smith Rafael Film Center
1118 Fourth Street
San Rafael, CA 94901


Monday, January 14, 2013 from 12:30 PM to 2:00 PM (PST)
Add to my calendar
Organizer
CFI Education
CFI Education provides students of all ages and of diverse backgrounds the opportunity to learn about themselves and the world through film.