Description
Chef Nadia Ahmed of Green Roots Kitchen will be hosting a cooking class at Etta's
Soul Food Friday's
Friday December 1st, 2017
Menu
• Vegan gumbo
• Wild rice stuffed bell peppers
• Pecan candied yams
• Banana pudding
Class is approximately 2-2.5 hours in length.
All students will get a copy of the recipes covered in class.
Please bring your appetite and be sure to wear comfortable closed toe shoes.
You don't want to miss these good for you comforting plant based southern dishes, the real SOUL food!
Meet Chef Nadia and learn about Green Roots Cooking Classes: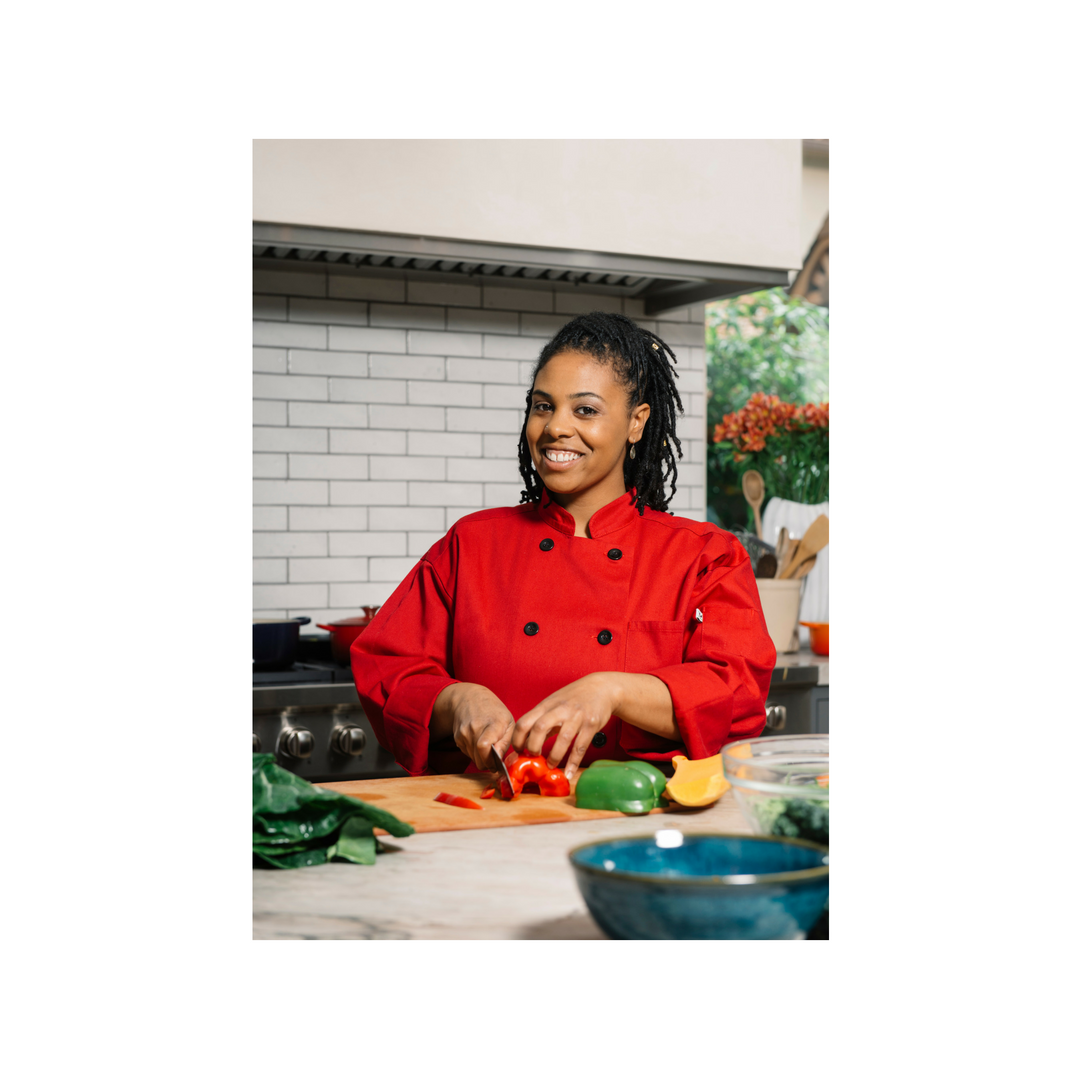 Green Roots Cooking Classes are suitable for EVERYONE! Chef Nadia seeks to ignite creative new flavors to your weekly menu, educate the curious carnivore or just offer some new ways of cooking those boring vegetable side dishes! All skills levels are welcomed to participate in these exciting, interactive and educational cooking classes. Chef Nadia teaches and entertains her students through her colorful personality just like the foods she eats!
Chef Nadia seeks to educate her students on the many benefits of living a plant-based lifestyle without sacrificing on flavor or health. When transitioning one needs to learn new cooking techniques, recipe ideas, support from family and friends, inspiration, education and a helping hand on their new or growing journey. All of this and more is just what you will find in Green Roots Cooking Classes. All students will get to participate in our hands-on interactive cooking classes, taste delicious new culinary creations, and share positive vibes with others around our table!